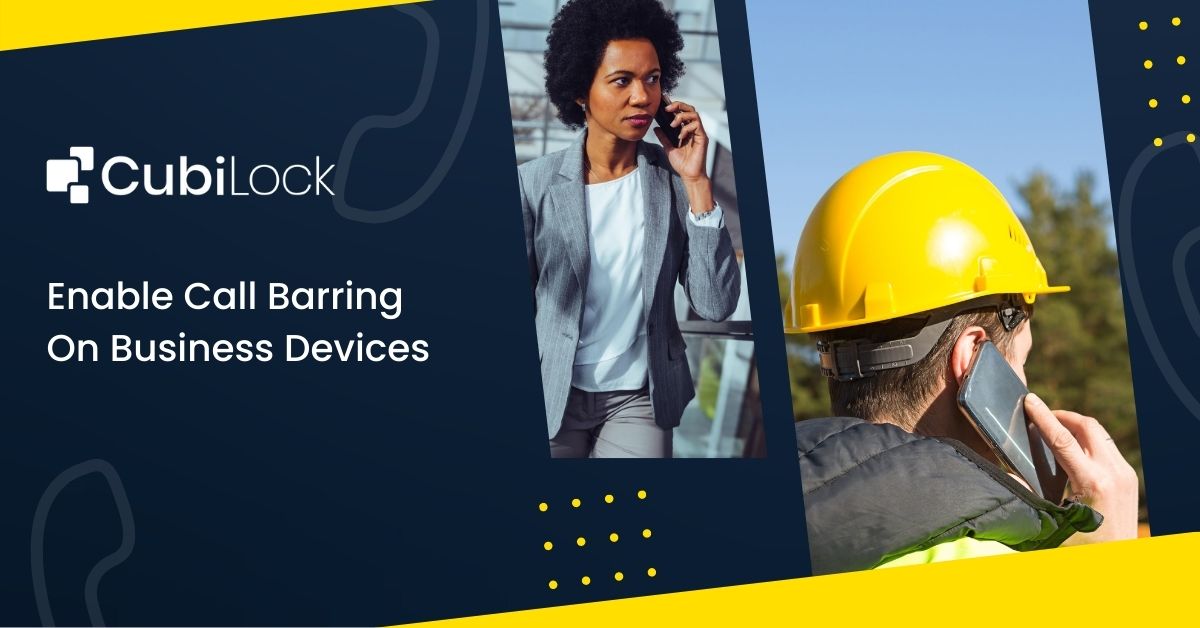 In our daily life, making and receiving phone calls is nothing new. Mobile phones have made it easy to reach out to others. However, in a busy corporate setting, constant phone ringing and buzzing can be distracting. Many businesses and sectors like healthcare, education, and government institutions are increasingly adopting mobile devices, mainly smartphones, and tablets. The BYOD (bring your own device) trend has further emphasized the need to control and manage incoming and outgoing calls in the work environment, as personal calls can easily distract employees during work hours and disrupt their workflow. Even the hardest working employee in the room is bound to be distracted by phone calls. With just expecting a phone call, a worker's mind is already diverted and attention is instantly split.
Call barring is a feature in mobile devices that restricts end-users from making and receiving calls. You can integrate and automate the call barring feature in all your mobile devices with the simplified cloud-based solution of CubiLock EMM (Enterprise Mobility Management).CubiLock streamlines outbound call blocking logistics and offers extensive features and management options for your Android mobile devices. Whether you need to block calls and messages entirely or selectively, CubiLock is flexible to your changing business needs. It is an ideal EMM solution for businesses looking to remotely manage apps, configure policies and modify device settings.
The Urgent Need For Businesses To Lock Outgoing Calls And SMS On Android Smartphones
Employees across all departments and hierarchies now work with mobile devices to make their work easier. However, businesses cannot fully rely on every employee to make responsible use of their dedicated devices for work purposes. Blocking outgoing calls and SMS on their mobile devices can assist in lowering phone costs for your business.
Likewise, it can be a highly valuable security strategy to block out hackers who target a company's network systems. Hackers use the company networks to make expensive and premium calls or messages which can hamper the operations of your business and cause hefty financial losses. By controlling the access of your mobile devices, businesses can ensure that employees have a streamlined work environment and are not motivated to misuse the devices.
Here we briefly discuss the functionality of the CubiLock lockdown tool and how you can enable call barring settings on business devices with it:
Block all incoming/outgoing calls (Block/Allow All Countries Except)
Using CubiLock, you can block making or receiving calls when you don't need it. This feature can be enabled based on geolocations, for instance, certain locations and specific countries can be actively selected, or it can be enabled altogether. This way, you do not have to rely on your employees to restrain themselves and if they do require to make calls, IT admins need to modify settings from the CubiLock dashboard in order to allow that.
Block incoming/outgoing calls selectively (Block Certain Numbers In A Country)
With the blacklist feature, IT admins can blacklist specific phone numbers on business phones. This is helpful to reduce interaction with spam callers, persistent annoying callers, or simply unwanted callers. This ensures no one can call or take a call from the blacklisted numbers.
Whitelisting (Allow Certain Numbers In A Country)
With the whitelist feature, the complete opposite can be done. Here, IT admins can curate and choose a list of numbers that can call or receive calls from corporate devices. Communication is strictly limited to the whitelisted numbers and the rest of the numbers are unapproved for contact.
Additional Methods for Call Barring
CubiLock allows IT admins to block apps that support making or receiving phone calls. Multiple call-supported apps exist today that use data and the internet to connect to anyone globally. Using the app blocklist, you can easily prevent employees from using such alternative means when the call barring feature is activated on mobile devices. This provides multi-layer protection from the loopholes that are present when only the call blocking feature is enabled.
Android kiosk mode is another method to enforce call barring. This feature limits the use of mobile devices by disabling all mobile features and functionalities that do not support the intended purpose of the device. The mobile devices are restricted from accessing anything other than a single app or multiple set of apps and websites allowed by the IT admins. 
Thus, the inability to access the phone or dialer app erases the option of outgoing calls immediately from mobile devices, making call management simpler for your business.
How to Block/Allow Calls on Android Devices?
Sign up and enroll your Android devices OR login to the CubiLock portal.
From the left-hand corner, find and Select Call Barring.
Navigate to "+Add Call Barring" > Provide the Name For Your Call Barring Profile.
Select "Block Countries" OR " Allow Countries" according to your business preference.
Next, block certain numbers in a country if any, OR allow certain numbers in a country if any.
Lastly, Save & Apply the changes.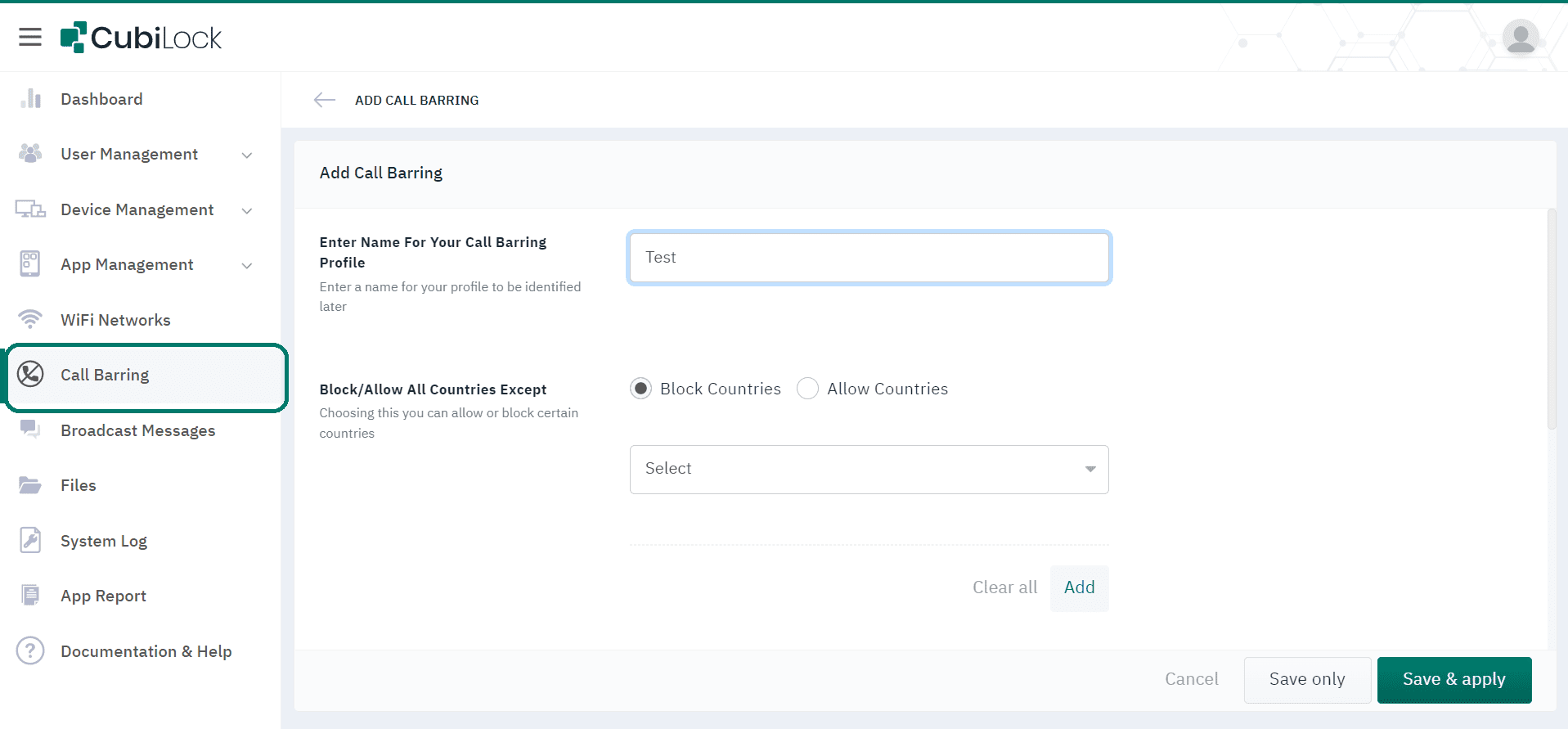 Following these simple and easy steps, businesses can effectively manage their fleet of Android mobile devices, cut additional costs or charges and keep workers motivated to focus and achieve maximum productivity. Implementing CubiLock provides a lockdown technology that manages calls, messages, emails, apps, websites, and multiple other device settings. It is one of the quickest and most scalable methods for small businesses to larger facilities. Utilize the dynamic call barring feature of CubiLock and leverage the capabilities of mobile devices to their maximum today.

Apart from being a true sushi enthusiast, Sadichha (Aka SSH) is a content writer and blogger at CubiLock. She is passionate to enchant everything boring and nitty gritty about technology through her writings for her readers to enjoy and learn from at the same time. When she is not at her desk crafting content, you can catch her occupied with her cat.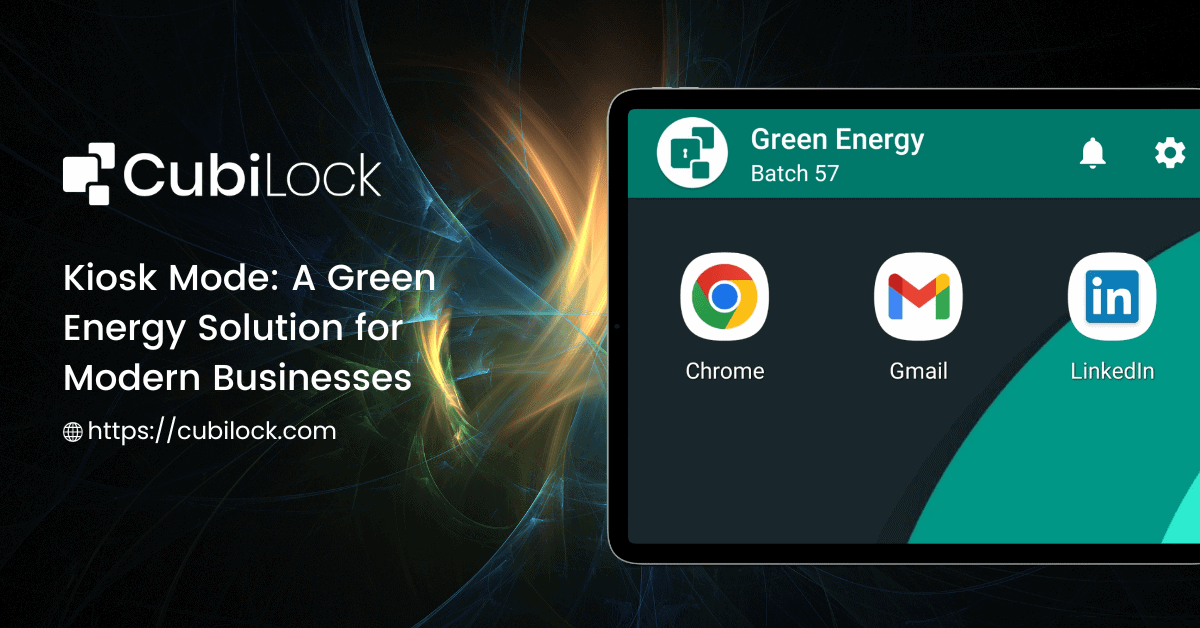 Kiosk mode brings several benefits for businesses, however, many businesses…