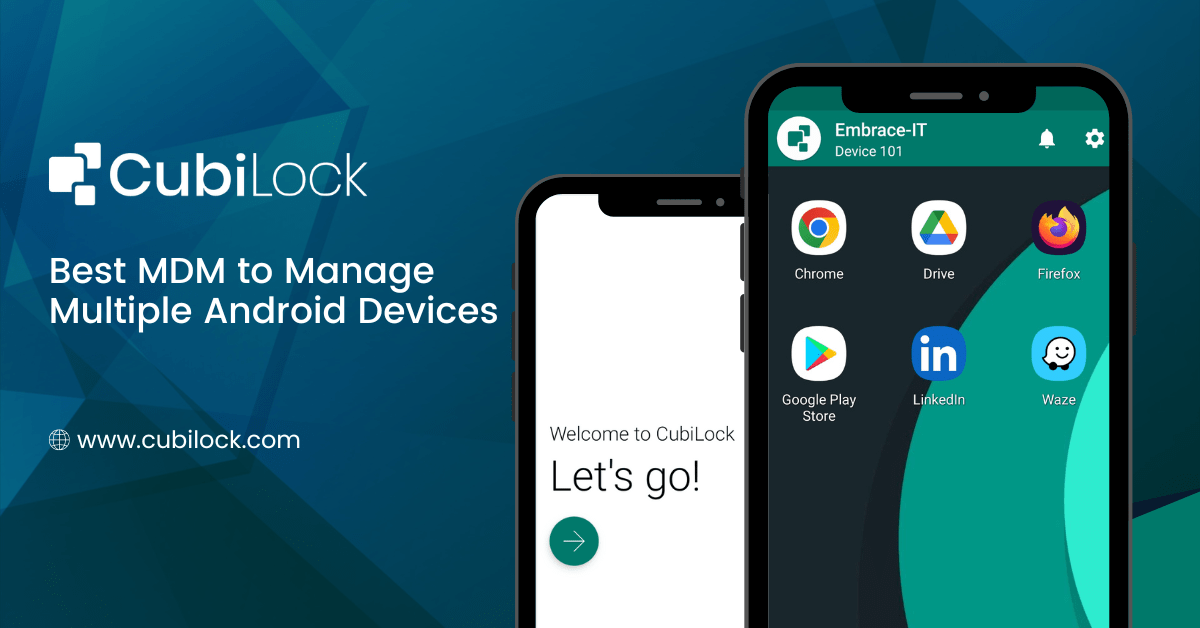 Nowadays, an increasing number of fleet owners are taking advantage of technology by giving their employees mobile devices to enable them to do their job duties from any location. Companies are also jumping into the BYOD (Bring Your Own Device) trends and leaning into remote work cultures. However, just having the resources to enable remote work or support BYOD is not enough.
With these perks comes the added responsibility of ensuring these devices are being used to improve productivity and efficiency, rather than becoming a source of distraction or wasted company resources. With today's workforce being so mobile, business owners and managers need to brainstorm the appropriate device management strategies to guarantee the acceptable and secured use of mobile devices, whether they are personally owned, corporate-issued, or utilized out in the field.
Mobile Device Management (MDM) solutions have gained momentum and popularity for this very reason in recent years as an effective device management strategy and rightfully so. A well-planned MDM solution can help companies with all facets of digitalization and technology integration. But many organizations are yet to grasp the full power of mobility with the best MDM solution that is powerful yet simple.
CubiLock MDM solution equips organizations to address the dynamic challenges of operating with multiple mobile devices across various departments. It creates a way to lower total costs, enhance customer satisfaction, lessen the deployment burden on the IT infrastructure, boost productivity and distinguish businesses from their rivals. By utilizing the actual power of one of the best MDM solution, CubiLock aids in effectively adopting digitalization and managing multiple Android devices with ease.
How To Manage Multiple Android Devices Using CubiLock?
On-board Your Devices Quickly
The CubiLock dashboard enrolls all of your devices at once to save time and work. Your staff will immediately receive your apps, policies, and settings on their smartphones when you push them over the air. It offers:
Android Zero-touch: Android zero-touch is used to deploy any number of corporate devices simultaneously. When your staff turns on their smartphones, they may start working immediately.
IMEI-based enrollment: Through the CubiLock dashboard, a CSV file containing the IMEI numbers of your devices can be uploaded to configure them all at once.
QR Code/URL-based enrollment: Here, QR codes and URLs can be created for your device policies, then emailed to your staff. The devices can then be registered by simply scanning the QR code or clicking on the URL.
Remotely Distribute And Manage Apps
Mobile Application Management, or MAM, is a part of MDM in which the service concentrates on managing and distributing mobile apps on all enrolled devices.
CubiLock supports all features of MAM that provide enterprises with app management capabilities. It automates the deployment, administration, and distribution of mobile apps that run on Android OS. One of the primary functions of MAM is to install, remove, and update applications on personal and professional smartphones and tablets. In order to comply with corporate security standards across all departments, it also handles app licensing, restricts installation of third-party or personal apps, modifies device settings, and configures security regulations within all departments.
Schedule staged rollouts and silently push applications and their updates without affecting the work.
Publish only pre-approved apps and streamline workflow for employees.
Configure business policies and enforce regulations on targeted and specific apps.
Push different apps on different mobile devices according to their work purpose easily by creating "Device Profiles".
Configure Security Policies
Due to security issues, many firms are hesitant to adopt the BYOD (Bring Your Own Device) movement although BYOD has shown to be a profitable and strategic answer to a workplace's mobility needs. CubiLock offers containerization where employees' personal and professional data are separated into a single device. This way employees can enjoy the flexibility of BYOD and companies need not worry about data security and risks.
Along with that, Companies are continually looking for ways to safeguard mobile devices and control their use as they prioritize a mobile-first workforce. There is an urgency to manage the access to unsafe and unnecessary apps and websites on corporate devices that exposes mobile devices to viruses, malware, network vulnerabilities, and malicious hackers, that put precious business-critical data at risk. This is in addition to being distracted by non-work-related apps or websites.
CubiLock allows IT managers to install strict security controls on mobile devices that regularly store enormous amounts of sensitive data and information. It enforces:
Apply Factory Reset Protection (FRP).
Impose passcode and encryption on business devices.
Test app updates to identify issues before rolling them out to all departments.
Remotely erase data on lost or retired devices. Selectively wipe enterprise data on employee-owned devices.
Track problematic apps remotely and delete them from the cloud.
Track Device Location
CubiLock's geofencing functionality monitors and tracks mobile devices to ensure these devices are used within the digital geographical boundaries set by the company. It sends alerts to the IT admins when the said device is removed from the predetermined location.
It also helps track and measure employee efficiency, giving a sense of accountability to end-users when using geofence-enabled devices. It provides insights into the usage of devices by on-field workers or remote employees, ensuring devices are used responsibly and efficiently to drive maximum productivity. This feature is also valuable in protecting an enterprise's mobile assets and tracking them in case of device theft or loss.
With the above-discussed features, CubiLock can be one of the best MDM solutions that is a great asset for your business to manage any number of devices under a single unified console. It gives IT admins the flexibility to group devices according to their intended purpose and handles them effortlessly. Take advantage of this wide suite of device management features to stand out from the crowd and maximize your mobility capabilities today.

Apart from being a true sushi enthusiast, Sadichha (Aka SSH) is a content writer and blogger at CubiLock. She is passionate to enchant everything boring and nitty gritty about technology through her writings for her readers to enjoy and learn from at the same time. When she is not at her desk crafting content, you can catch her occupied with her cat.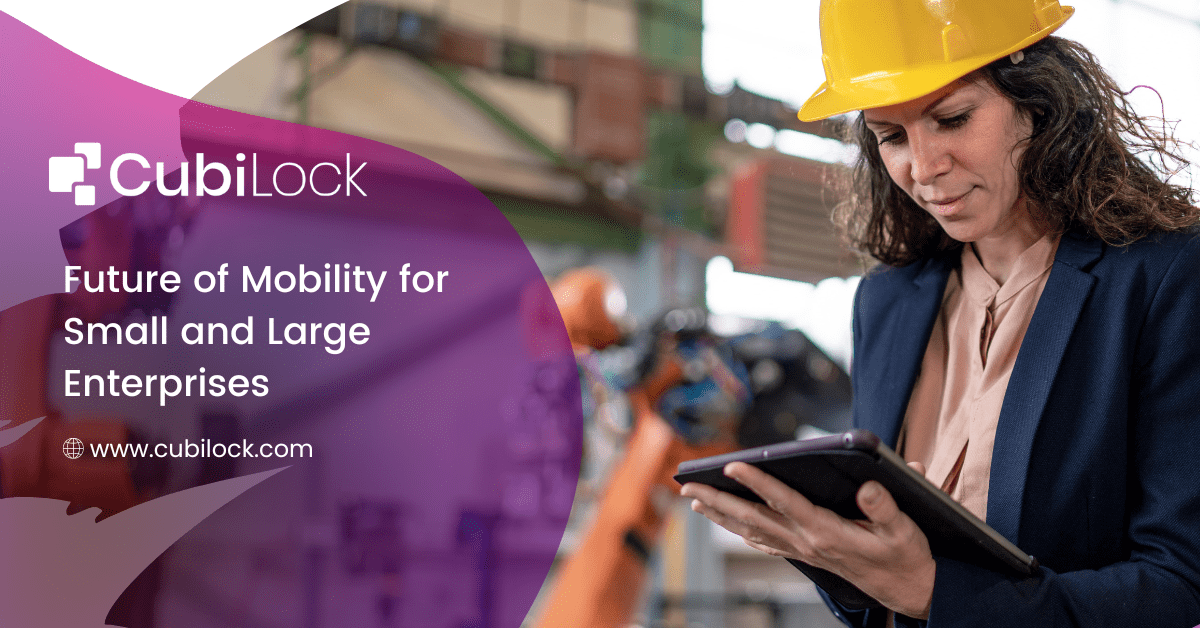 Future of mobility depends on how enterprises adapt to technologies…