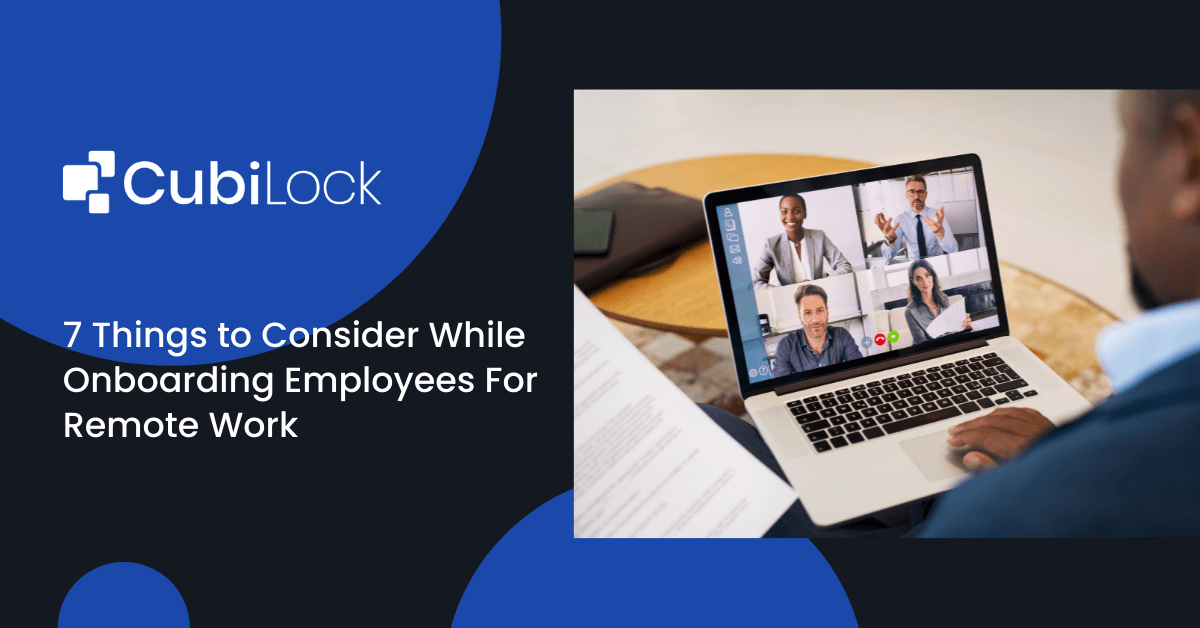 After the outbreak of the Covid-19 Pandemic, the global work culture shifted to remote work. Remote work was initially adopted by most businesses to sustain themselves during those unprecedented lockdowns. Since then it has allowed businesses to witness benefits such as increased productivity, reduced turnover, higher profitability, and lower absenteeism to name a few. The lucrative appeal of remote work has changed the typical idea of a workplace for millions of employees. A remote worker has a completely different experience than your typical corporate employee, hence their needs differ. Businesses need to keep this in mind when dealing with their remote workers, especially while onboarding them.
Having resources to enable remote working is just not enough, with physical communication out of the picture, it has never been more important to create strategies and structures around onboarding new employees virtually. A professional interface needs to be maintained to get your employees to take their jobs seriously. Onboarding remote workers greatly vary from onboarding onsite workers. They'll need the right platform, technology, tools, and resources to familiarize themselves with their co-workers and adapt to the company. Without a proper onboarding process in place, employers can quickly demotivate new recruits, lose valuable talent or fail to build rapport with their employees. Hiring employees online and onboarding them virtually is new for most companies and they are still trying to figure it out. Getting this right is tricky without physically meeting anyone but companies need to look for strategies and structures that offer seamless, collaborative, and flexible virtual onboarding.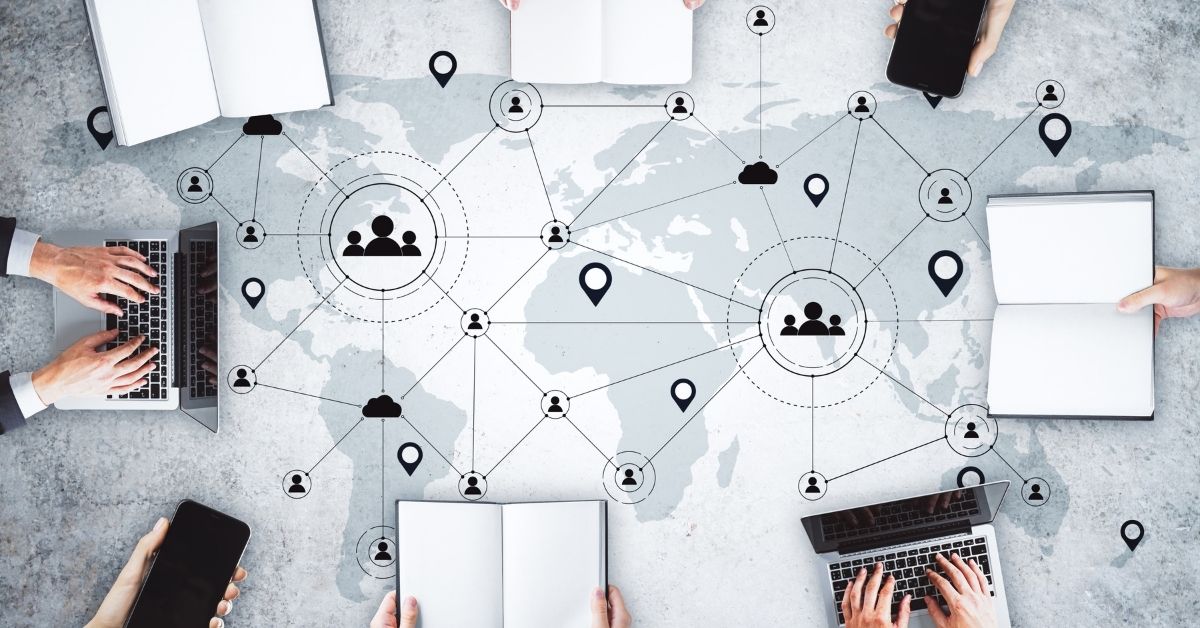 Onboard Employees for Remote Work
A checklist dedicated to onboarding remote employees can help create a virtual environment that engages and empowers virtual workers. In this blog, we will further discuss the key points to consider while onboarding employees for remote work to make sure your business can keep your workers happy, and satisfied.
Set Up Technology
To inspire your new recruit to put their best foot forward, they need to be given the right technology, devices, and software to support them from day one. Deploy smartphones, laptops, tablets, rugged devices, that can be easily managed and configured using Mobile Device Management (MDM) solution. Making timely device shipment and ensuring easy setup is the first impression on new employees as to how the company supports them.
Help Build Engagement & Connections
Social engagement and connection need to be present in any work environment to positively re-enforce employees. Since employees never meet physically, onboarding needs to be interactive and engaging in creative ways to build those connections in the introductory phase. Sending welcome packages, introductory and company background videos, and hosting virtual lunches or ice-breaker conferences before starting the actual job can help ease settling in and team building. Create and send google forms with a checklist of everything employees require prior to starting their jobs, helping them come prepared.
Organize coffee breaks, group sessions, and chat rooms giving new hires a chance to meet and interact with one another outside the professional environment. Boosting interpersonal relationships helps employees work more efficiently as a team, look forward to their work, gain a support system and create better work environments.
Make It Fun
Quizzes, games, and informal chats in between formal lectures and presentations make the onboarding process more light and fun for new hires. They can learn about new company culture, regulations, stakeholders, and policies in dynamic ways along with socializing and building rapport with people.
Curate In-Office Experiences
Schedule morning and end-of-the-day meetings. Keep team leaders and managers available and within reach, for new hires to contact easily. Encourage old employees to mentor new employees during their initial days helping them reduce stress and cluelessness. Provide virtual office tours and video conference meetings and team sync-ups to recreate an office-like environment. A structured virtual environment gives a professional feel which can easily be lost if not careful when you work from the comforts of your home.
Provide Seamless Communication
An interactive platform that acts as a medium for seamless communication is at the core of collaboration and teamwork across all enterprise systems and departments. Mobile devices need to be configured with the right apps, policies, and tools to help employees connect with supervisors, managers, and their co-workers effortlessly. When virtual communication is unstable, it affects customer relationships, interrupts workflow, and lowers employee morale. Day to day information, resources, files, and assignments are also distributed through these channels of communication, hence, there needs to be secured communication among teammates and supervisors to make communication effective.
Track Employee Performance and Activities
Managers need to keep a close eye on new employees' performance and their corresponding activities. The training phase dictates their grasp and level of understanding of their job roles. Employers must understand the skill level, performance, strengths, and weaknesses in the initial phase so that the employees can be trained and managed accordingly. This helps businesses gain accurate analysis of their employees, their needs, and their performance levels, further developing personalized relationships with the individual employee.
Also read: Mobile Device Management Checklist For IT Admins
Create Branding
With corporate offices, meeting rooms, and company assets missing, brand identity is hard to deliver to employees working from home. Yes, we can send brand merchandise and products to employees to keep the feel of the brand alive. However, it isn't sustainable in the long run. Creating brand logos and colors on devices, apps, and websites where employees log in and work every day helps communicate the brand and its essence to their employees. It creates a sense of loyalty and professionalism which can be lost after the initial days of onboarding and once momentum is gained towards everyday work.
The effectiveness of an onboarding experience plays a significant role in dictating employee engagement and satisfaction. But onboarding doesn't have to be this hard with multiple steps to follow and millions of things to keep in mind.
CubiLock EMM is an enterprise management system that helps businesses looking to make onboarding a fruitful experience for their employees and the company. It is a device management technology that manages, controls, monitors, and tracks your fleet of Android devices that are either corporate-owned or personally owned. Using CubiLock, your business can automate and implement all the mentioned steps in no time. It enrolls all your devices from the cloud with Android Zero-Touch Enrollment making technology setup easy. You can configure business policies, push enterprise apps, whitelist websites and applications, and update OS onto the devices remotely. Devices can also remotely troubleshoot system errors or technical issues. It allows IT admins to track employee performance, attendance, device location, and health which gives businesses valuable insights and full visibility. Video conferences, calls, e-mails, files, and other resources are secured with CubiLock's multi-layer security, providing an uninterrupted connection and streamlined workflow to employees. Lastly, it also helps create branding with logos and brand colors on home screens and screensavers on all devices from a unified console. The CubiLock software is a one-stop solution that encompasses all outlined steps to automate, simplify and implement all your onboarding tasks.

Apart from being a true sushi enthusiast, Sadichha (Aka SSH) is a content writer and blogger at CubiLock. She is passionate to enchant everything boring and nitty gritty about technology through her writings for her readers to enjoy and learn from at the same time. When she is not at her desk crafting content, you can catch her occupied with her cat.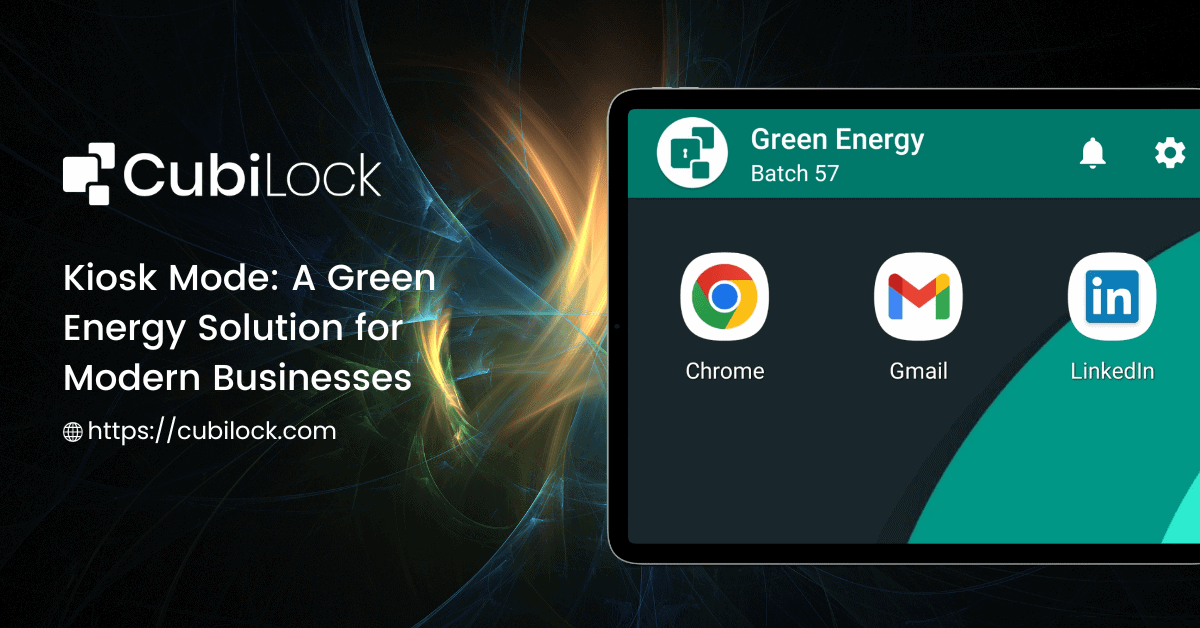 Kiosk mode brings several benefits for businesses, however, many businesses…