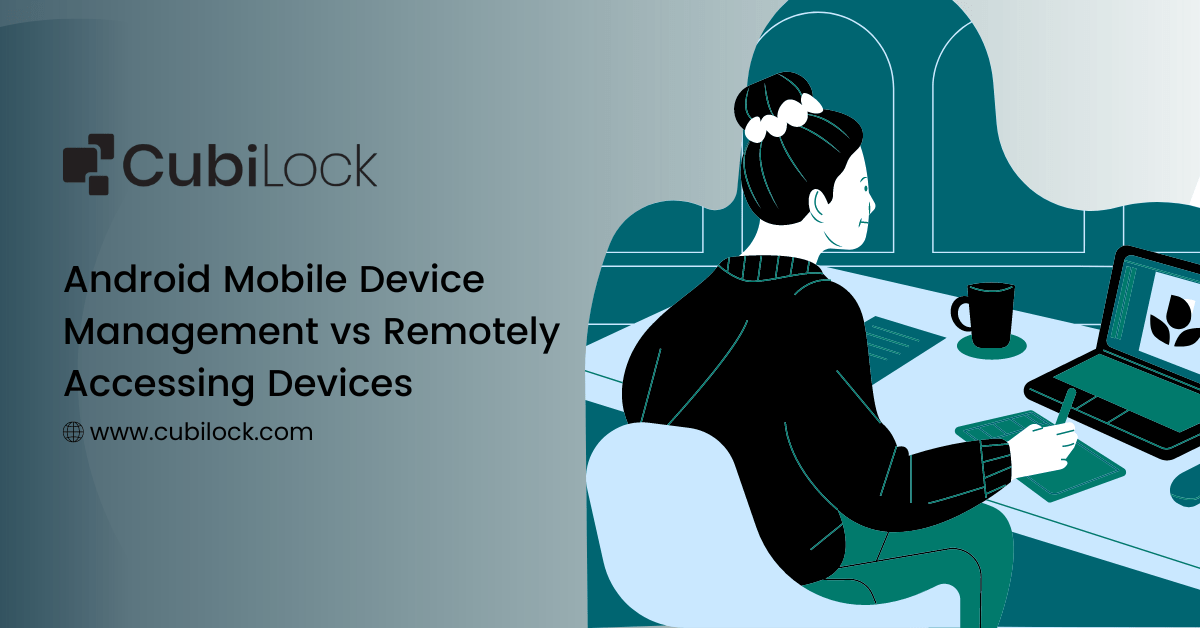 The world around us has never been faster-paced. Keeping one foot on the gas has become the norm when it comes to our businesses. Everyone wants a quick fix and they want it to work right away. Our employees and customers are becoming accustomed to the convenience of agility and we need to find ways to keep up.
The growing importance of remote management of devices can also be attributed to this. Workplaces are actively seeking out remote access solutions or mobile device management solutions that will allow them to access, control, and manage all of their devices in real time without the hassle of being physically connected. It not only provides a bird's-eye view of their fleet of devices but also enables quick action if any abnormality is detected.
Without a doubt, both tools can assist businesses in monitoring devices and restoring control. In this blog, you can better distinguish the two and understand the best fit for your organization.
Difference Between Remote Access and Mobile Device Management Software
Remote access is the ability to monitor and examine a device that is not physically connected to the user. It can be used for both attended and unattended devices and is an excellent way to keep track of your employees and the mobile devices that they carry. It provides visibility to managers and IT professionals without needing any in-person interactions. This helps them see what is happening on their devices even if they are not in the same physical location as the device.
As the perimeters of an office dissolve and remote work culture grow, remote access has been a necessary tool for many businesses to regain visibility. Android kiosk mode allows IT managers to remotely manage their employees' unattended mobile devices, including laptops and tablets, from a central location. With remote access, it's easy to see exactly what your employees are up to on the device and if there is any potential data leakage or other security breaches.
There is no doubt that remote access software gives you some degree of control over your mobile devices. It gives IT professionals the ability to remotely manage, monitor, and support unattended devices. But it comes with its own set of limitations.
A device management solution is much better suited for the role of exercising greater control over your mobile devices and managing them from a single platform. With the help of a mobile device management tool, an IT administrator can not only remotely access the device but also gain 360-degree control over it. This mechanism allows you to track the activities in your devices in the same way that remote access does, but it also allows you to control your devices to secure data or debug and diagnose your devices in real time when they encounter security breaches or system malfunctions and errors. So in a way, it is can be considered an extension of remote access.
Having remote control over your mobile devices is no longer just about convenience. With a huge chunk of our business operations and job roles relying on mobile devices, it has quickly become a need for every industry and its verticals.
It not only acts as a security measure by monitoring and tracking your devices, but it also works to streamline your workflow, boost productivity, reduce system downtime, save time, and also a copious amount of money. Having remote control over your devices may seem trivial but the benefits are colossal.
Which Works Best?
The majority of businesses make this decision with regard to the size of their business operations. Small businesses stick to simple remote access software that can easily monitor a couple of devices and oversee a team of fewer than ten people. Given the number of devices used and the scale of data exchange and device-led operations, having remote access alone may be sufficient for these types of businesses.
In a medium to large enterprise, a full-fledged MDM solution might be ideal to manage, monitor, and secure all devices that work remotely or within the organization. An MDM solution will allow you to cluster devices into device profiles and groups that will allow you to separate your devices based on departments, projects, or teams, and then apply policies and configurations based on the needs of the specific device group. Along with remote access and troubleshooting, you can acquire additional security configurations, remote sharing, device setting modifications, and app management capabilities.
But the best bet for your business would be having both variations of remote access and control in your toolbox. With device management like CubiLock, you can facilitate remote access and control over your fleet of managed devices. CubiLock MDM solution provides you with all your device management needs under a single roof, allowing you to pick and choose from a wide range of features to implement the ones that cater to your specific business needs.
Having remote access might be enough most days but some days your devices can run into technical issues or your on-field workers might raise requests to troubleshoot problems. When you have a solid MDM solution in place, you can also act quickly in the event of device theft or loss, allowing you to take corrective actions and save your business from a big headache. In this scenario, your IT professionals can be equipped to deal with any circumstance that is thrown their way without jeopardizing data security or the valuable time of your workers and customers all the same.
CubiLock is an Android MDM solution that includes a suite of device management features that allow you to do much more than just remote access. Identifying your company's requirements and needs can assist you in deciding between a standalone remote access solution and an MDM solution. However, CubiLock's scalability and affordability make it easier for businesses of all sizes to benefit from a device management solution without having to make any compromises. Empower your remote employees and IT admins with complete control over your devices with Cubilock.
Apart from being a true sushi enthusiast, Sadichha (Aka SSH) is a content writer and blogger at CubiLock. She is passionate to enchant everything boring and nitty gritty about technology through her writings for her readers to enjoy and learn from at the same time. When she is not at her desk crafting content, you can catch her occupied with her cat.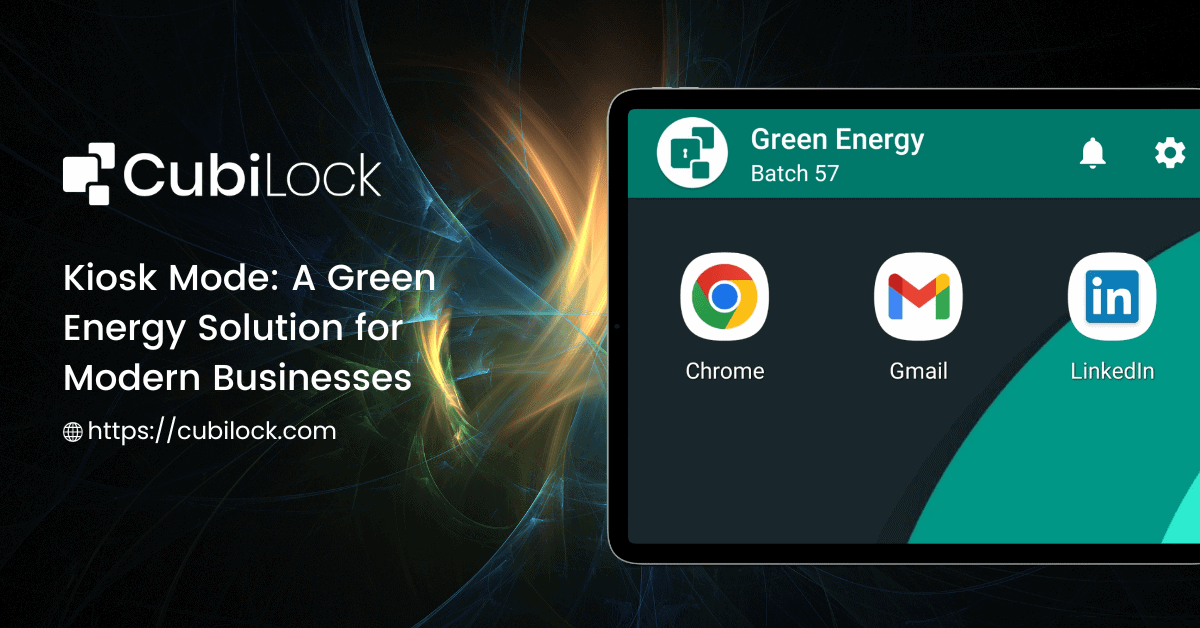 Kiosk mode brings several benefits for businesses, however, many businesses…