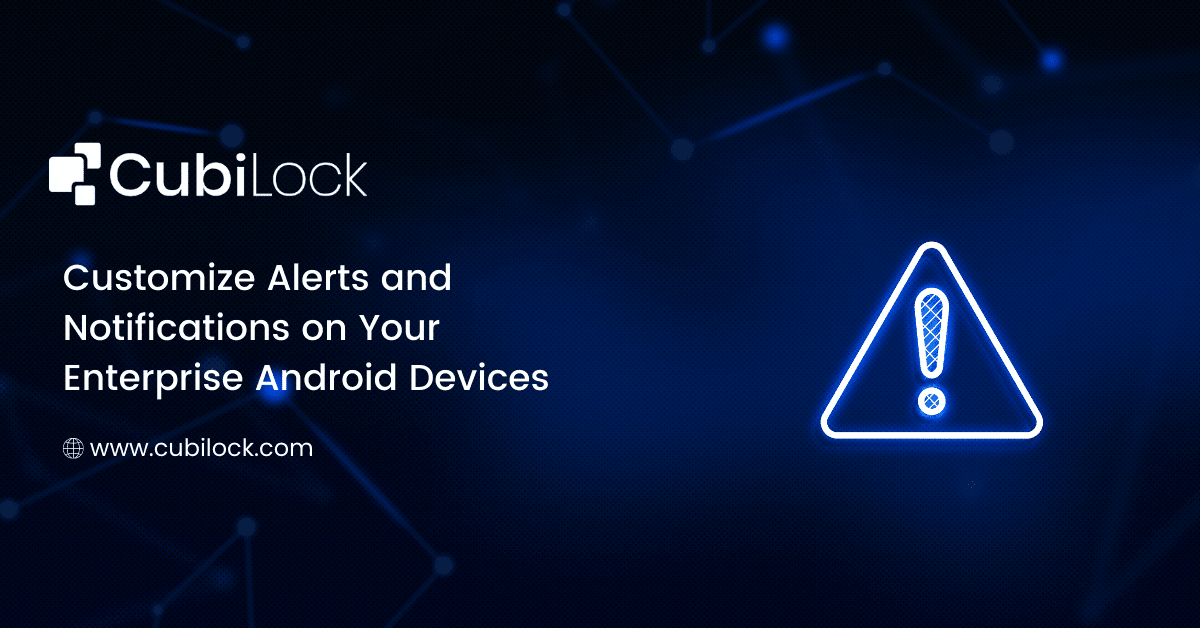 As mobile devices replace desktop computers as standard tools in the workplace, managing and controlling them has become paramount for any company. More and more businesses recognize the value of a device management solution for managing, monitoring, and controlling their fleet of devices from a single platform. Having customized alerts and notifications on your enterprise devices can not only provide you with a snapshot of all your device usage and status, but it can also extend the device lifecycle by making device performance monitoring a simple and automated task.
These alerts and notifications may look like minor details but can make a huge difference to your business productivity and efficiency when put to correct use. In this blog, we will go over the top five MDM alerts that can change the performance of your digital devices for the better.
Top 5 MDM Alerts That Will Benefit Your Business Today
Kiosk Mode
The Android kiosk mode is essential for any industry or enterprise that has adopted enterprise mobility as a business strategy. It provides device management and control by converting your generic devices into dedicated devices. It enables IT administrators to configure lockdown policies and remotely push predefined apps and websites while blocking access to the rest, removing the issue of end-user distractions and unsafe device use.
A kiosk mode alert is a security measure that notifies IT administrators when devices exit the kiosk mode without the authorization of admins. The restriction settings of your locked devices can sometimes be disabled by end-users, intentionally or unintentionally. This can compromise the data stored on the devices and expose them to various malicious intent and risks.
The devices can detect uncommon activities such as having many failed login attempts or unauthorized access and sharing of confidential data by non-admin users. You can then instantly trigger a set of actions that temporarily lock the device or remotely wipes out the data until further investigations are made.
Even simple device tampering and setting modifications can abrupt workflow and business operations, so you can never be too careful with protecting your security policies and ensuring compliance across all your employee-facing as well as customer-facing devices.
Storage Capacity
Your device storage capacity also plays a significant role in determining the smooth functionality of your devices. Device slow-downs, system malfunctions, excessive heating, and battery drain can all be attributed to full storage capacity in devices. When devices reach full storage capacity, the features and functionality are directly hampered and the quality of work is disrupted. In the worst-case scenario, the devices completely halt their operations once it reaches the storage limit.
By setting storage capacity alerts, your employees will not have to deal with lagging devices that create unnecessary stress. It also helps IT admins manage free space and take proper actions before insufficient storage start to create issues in day to day operations of the business.
Cellular Data Usage
A mobile device management solution allows you to manage your cellular data usage across all of your mobile devices from a single location. You can see how much data each device has consumed as well as which devices consume the most data. It is critical to monitor your data usage so that you do not exceed an acceptable amount of bandwidth or network expenditure capacity.
With an MDM solution in place, an alert response will immediately be triggered when your mobile devices exceed your data usage limits. This way you can stay updated on your data consumption activities to prevent unauthorized and unwanted use of corporate devices. Using your company's data for personal use such as downloading games or streaming videos can be completely eliminated. Recognizing excessive data usage early on can help businesses save costs and also track misuse of devices by end-users before they can cause any permanent damage. It can also help detect malware and viruses that can compromise your devices and drain cellular data usage, allowing businesses to take quick action before it jeopardizes your company's data security.
Device Online/Offline Status
With the device's online/offline status alerts, IT admins can gain better visibility of their remote devices. Companies that need to oversee unsupervised devices and ensure they are operating as expected may find the online/offline status alerts useful. It alerts the admins when a working device is online as well as when it goes offline. Real-time notifications can help IT admins address issues instantly and keep the devices online during working hours.
This is especially useful for customer-facing devices that need to operate optimally at all times. If by any means, the device shuts down, an alert will reach the IT admins to tackle the situation quickly and get the device up and running in no time.
Geofencing
Geofencing has been a game-changing technology of this century. It is a location-based service that defines a virtual geographic limit or boundary that can be used to track and screen mobile device activities in predetermined areas, sending alerts to IT administrators when the mobile devices enter or leave a specific virtually fenced boundary.
Such alerts and warnings are pre-programmed and can be triggered by instant messages, alarms, or message pop-ups. It tracks vehicles and then remotely enables or disables device functions if suspicious activities are recorded such as locking and resetting passwords if the device leaves the organization's grounds.
The geofence alerts can help organizations track devices that are always in motion to identify and tackle unusual activities that can cause downtime in business operations. When vehicles waste more time in one place or they deviate from their original routes or take the wrong turns, it addresses and alerts IT admins in real-time to effectively resolve and manage any unwanted situations remotely. These alerts also help admins make quick decisions to remotely wipe data from devices in case of theft or loss of devices that either work on fields or inside the office premises.
CubiLock MDM solution is a simple yet powerful Android MDM solution that can help your business empower your employees, enhance your customer experience and stay on top of your device management needs. CubiLock can streamline your mobility facilitating these proactive alerts, and help bring out the best capabilities of your generic Android devices. It enables your business to boost productivity, reduce device downtime, increase profitability and automate your device management in one go.
Apart from being a true sushi enthusiast, Sadichha (Aka SSH) is a content writer and blogger at CubiLock. She is passionate to enchant everything boring and nitty gritty about technology through her writings for her readers to enjoy and learn from at the same time. When she is not at her desk crafting content, you can catch her occupied with her cat.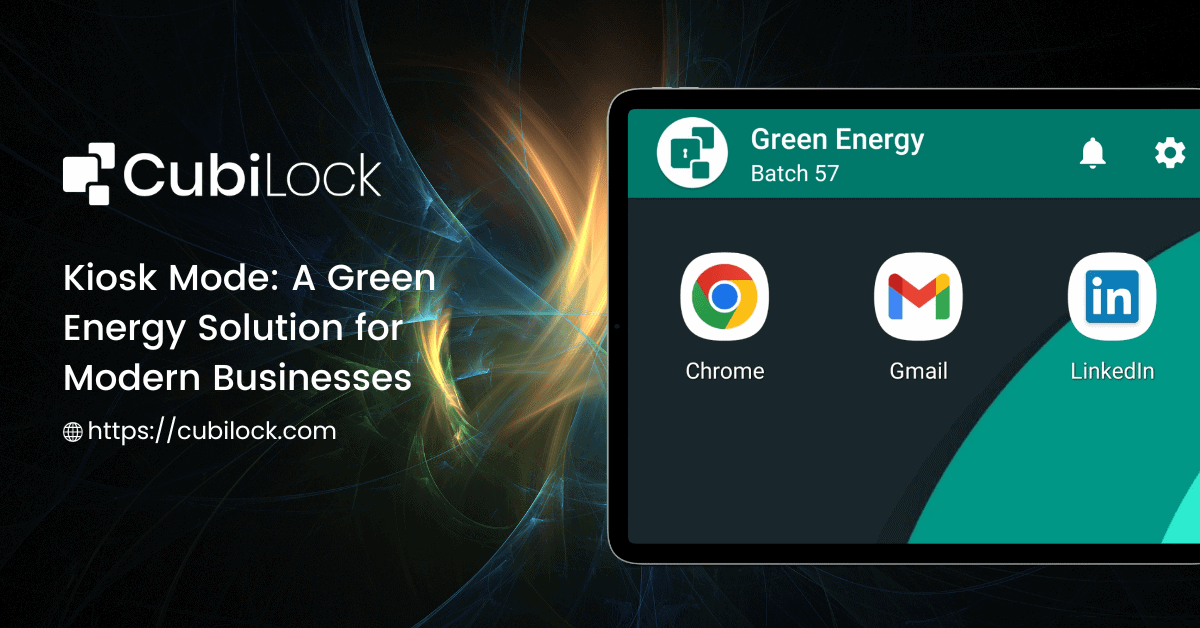 Kiosk mode brings several benefits for businesses, however, many businesses…