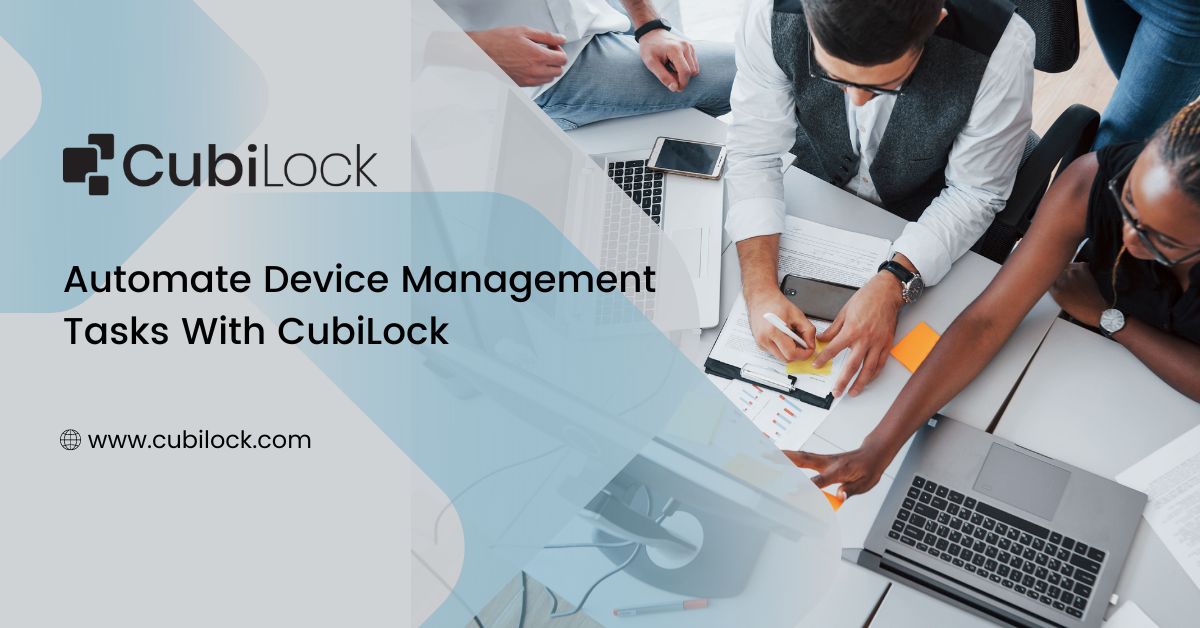 With the increased popularity of technology in all workspaces, there is a growing need for IT admins to keep up with the trend and meet increasingly high demand. In such a scenario where the time of our admins is often stretched to their limits, automation can take some weight off their shoulders by making it easy for them to manage devices and other tasks without having to constantly worry about being tied down. When we speak of automating device management tasks, the term Mobile Device Management (MDM) surely comes to mind. While there are several device management software that these admins can employ, mobile device management (MDM) comes across as the best option when it comes to automation. Depending on which MDM is used, there are a wide array of features available to be leveraged by admins.
Luckily, the CubiLock Android device management solution provides IT teams with a one-stop solution to easily keep track of their devices, and automate and complete tasks without needing extensive input from others. The tedious tasks that are time-consuming and require repetition and hard work are taken over by Cubilock to manage centrally. These features can automate a range of device management workflows that leave little room for downtime throughout the day during which admins could become preoccupied with urgent issues or incidents.
Here we have compiled the best ways CubiLock can help your business automate device management tasks:
Bulk Enrollment Of Devices
CubiLock supports the bulk enrollment of devices where the physical presence of IT admins is no longer required while enrolling mobile devices. Companies can bulk enroll devices right from the cloud straight out of the box with minimum interaction with the end-user. CubiLock saves time and effort for your employees by enrolling all your fleet of devices at once through the easy-to-use dashboard. It offers :
Android Zero-touch
IMEI based enrollment
QR Code/URL-based enrollment
Your IT team can enroll any number of devices right after powering on the device with the Android Zero-touch feature, by uploading IMEI numbers or by even scanning QR codes or following URL links, according to the needs and requirements of your business.
App Management
Different teams have different priorities. Some teams might require access to a great deal of information, while others are required to do minimal work. This means that each team would need different tools and applications for the best workflow possible. Applying restrictions for applications and websites used on different mobile devices could easily improve both productivity rates and department collaboration across the board.
CubiLock has recognized this, allowing users to work within the restrictions imposed by management on target devices with their Android Kiosk mode. It allows IT admins to create device profiles and groups and push apps and updates accordingly. 
Enforce Geofence Policies
CubiLock automates alerts for enrolled devices with their robust geofence technology.
Geo-fencing sets a virtual geographic boundary that is enabled to track and monitor activities of mobile devices in specified locations, triggering alerts to IT admins in case of some suspicious activities like when somebody enters or leaves that particular fenced area.
Depending on how the geofence is set up, these pre-programmed responses can send SMS messages, alarms, push notifications, track vehicles, deactivate the devices, and offer location-based data. This eases the burden of securing devices off of IT admins and provides them with device visibility and control right from the unified console.
Configure Policies And Ensure Compliance
Enterprises need to work in compliance with security protocols to ensure business-critical data and information are secured inside as well as outside the four walls of your office building. CubiLock comes with a rich suite of security features that protects your devices from cybersecurity threats, malicious hackers, viruses, and other means of data breaches.
Password policy enforcement, encryption, Factory Reset Protection (FRP), remote wipe-off, etc are a few of the security features that can be pushed in mobile devices, whether it be corporate issued or personally owned to prevent unauthorized access to your business data and reduce unwanted stress of your IT admins to always stay on their toes for data theft or misuse.
Automate OS Updates And Device Maintenance
OS and software updates are important as they often bring with them higher, improved security, bug fixes, and decreased vulnerabilities. Some users tend not to keep their OS or software up-to-date, which can make them vulnerable to a slew of viruses and cyber-attacks. It's tedious for IT admins to keep track of each and every device and update them manually. One way of making sure that the devices you decide to manage to have a more updated version of their operating system are by scheduling automatic OS updates using CubiLock, which can be scheduled during non.-working hours to ensure minimal interruptions in employee workflow.
Regular device maintenance and checkups on device health also help IT, admins, in the long term where the frequency of technical issues and malfunctions significantly lessens with these small routine checkups which can be scheduled and performed remotely.
In A Nutshell
As the importance of technology in all workplaces grows, the time and productivity of IT admins will come more into focus as well. In one way or another, deploying a mobile device management solution is going to be a huge factor in how effective automation of device management strategies can best manage more devices and thus save human resources for other critical areas of business. CubiLock provides you with your most implementable options to automate your device management tasks with minimal effort to ensure actual increased productivity and improved collaboration between departments.
It automates device management tasks that eliminate redundancy and reduces human-prone errors, to provide a distraction-free and effective environment for employees to work in. It is crucial for businesses to understand the value of their efforts and resources and look to maximize the returns on their investments by leveraging simple yet effective tools like CubiLock.
Apart from being a true sushi enthusiast, Sadichha (Aka SSH) is a content writer and blogger at CubiLock. She is passionate to enchant everything boring and nitty gritty about technology through her writings for her readers to enjoy and learn from at the same time. When she is not at her desk crafting content, you can catch her occupied with her cat.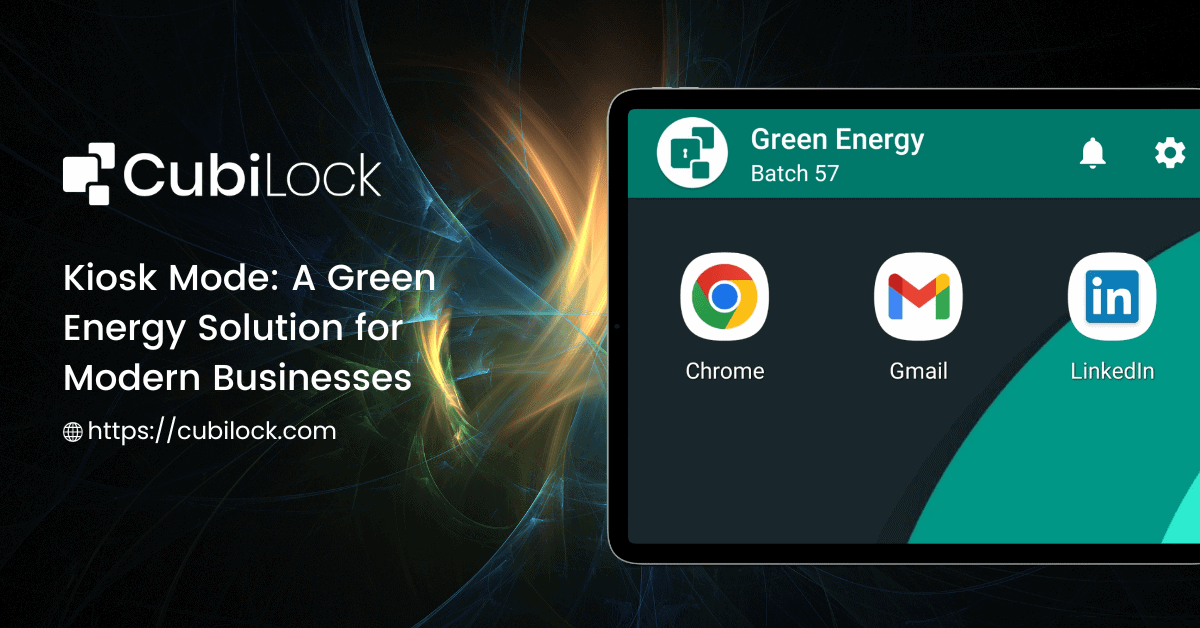 Kiosk mode brings several benefits for businesses, however, many businesses…