Top 5 Ways MDM Improves Last Mile Delivery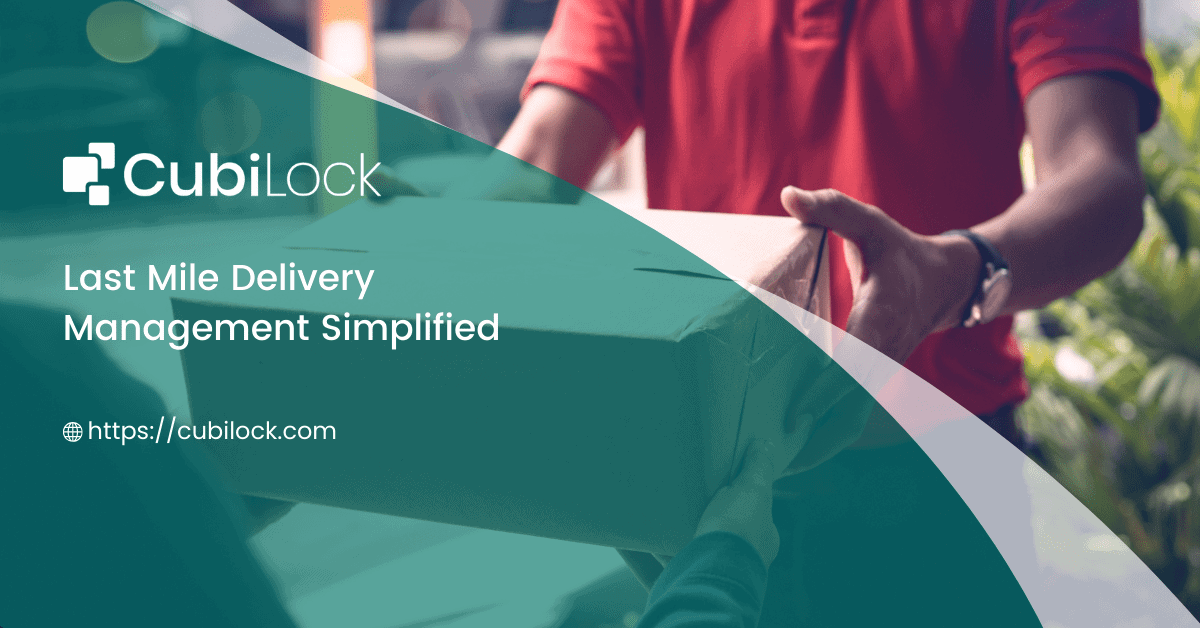 Logistics companies are accelerating reliance on mobile devices to connect the entire supply chain but especially to refine their last-mile delivery. Managers and delivery partners alike believe that last mile delivery is the hardest part of the whole supply chain process to hit the nail. Check how last mile delivery management is simplified with SaaS-based solutions.
The final leg of a delivery process is the most critical and costly part of it. Last mile logistics are responsible for nearly half of the total transportation cost including trucking, airfreight, and ship transport. It has the power to shape the customer experience, influence their loyalty, and imprint a strong brand image. Digitalization is rapidly taking over last-mile delivery to organize day-to-day operations, simplify order processing, and enhance customer service.
Last-mile delivery has become increasingly important as more consumers buy online and expect a speedy delivery. The last-mile stage of logistics is essential to overall supply chain management effectiveness because so much of its success hinges on customer satisfaction through having all of one's products delivered quickly, contained nicely within a sturdy box, with no tears or damage to the packaging. In short, having excellent logistics ensures that the consumer is happy in the end when the product finally reaches them. Customers rarely look into any other supply chain process before the last mile delivery, so they mostly single out last mile delivery and base all their impressions on it. So the stakes are definitely high for managers as well as the delivery agents to provide as seamless of a delivery experience as possible.
However, in addition to rising consumer demands, a growing emphasis on transporting, shipping, and delivering products at a higher volume, quicker rate, and more efficiently than ever before is adding pressure to an already stressed and complex system. To keep up with consumer demands, provide world-class service and survive in this competitive market, it is crucial for businesses to not only implement technology but have a strong device management solution that can derive the maximum benefit out of their digital investments.
Last Mile Delivery Management: Simplified with CubiLock
Real-Time Device Tracking
The cost and complexity of last-mile delivery services can be overwhelming. Without a managed and planned approach, it is easy for businesses to overbear costs and gain little to no profits. The last mile delivery services account for 41% of the entire supply chain costs worldwide. CubiLock's geofence technology can offer you greater end-to-end visibility of your entire supply chain.
It allows IT admins to cut down on unnecessary costs and increases the capability to provide swift and timely deliveries.
Likewise, it helps you to plan your outbound product movements with real-time access to the vehicle movements with GPS location tracking and delivery status changes. It also helps optimize your shipment with route planning, monitoring driver's location and performance, and connecting customers with last-mile delivery agents, all from a centralized console.
Paperless Operations
Digital supply chain operations are increasing in popularity not only for their sustainability but for the security and flexibility it provides. CubiLock enforces paperless processes by providing a secure interface to send and receive documents anytime. All the efforts of filling documents and redundant paperwork are eliminated, increasing the productivity and efficiency of workers. Your employees do not have to needlessly carry documents and stress about keeping these files and documents safely throughout when they can be secured digitally on mobile devices. Even in cases where mobile devices are stolen or lost, the devices can instantly be locked or switched to remote data wipe-out by IT admins and managers providing data integrity.
Device Lockdown And Management
Last mile delivery agents are always on the go. They spend the majority of their work hours outside the four walls of a typical office delivering goods and services. Last mile inefficiencies are hard to tackle when field workers are geographically dispersed.
CubiLock's Android kiosk mode ensures that mobile devices that are handed out to the employees are strictly being used to fulfill their purpose, thus making last mile delivery management simple and easy. Any other feature or distractions such as surfing the internet, streaming music or videos, playing games, making personal calls, etc can be restricted while only allowing work-related apps and websites. Your managers and IT admins can push corporate apps and configure policies according to the needs of your business, ensuring your digital assets are used in a controlled environment.
This opens up opportunities for the business to increase its revenue and for employees to be more accountable and productive.
Remote Troubleshooting
Last mile delivery services are time sensitive and heavily depend on mobile devices to complete their processes. It often is the fastest, most pressure-packed, and most challenging part of the journey. If there are any issues with your company's handheld or mobile devices during this time, it doesn't matter how smooth things went in the rest of your distribution process; you will leave your customers disappointed by the lacking of effectively fulfilling your customers' needs.
Customer experience directly suffers when there is any failure in this part of the delivery process, hence it is important to minimize device downtime, ensure streamlined operations and keep your devices up to date. CubiLock offers remote device troubleshooting where IT managers can effectively tackle device malfunctions or any technical problems without compromising on customer service quality or timely deliveries.
Device Security & Compliance
Regular security protocols are no longer effective when supply chain businesses have deployed a fleet of mobile devices to last-mile delivery agents who are mostly unaware of device security practices and compliance.
It can be expensive to endure the financial consequences of data breaches, device misuse, and theft, but with a robust mobile device management solution in place to automate security and compliance, these scenarios can be completely eliminated. CubiLock allows website whitelisting, call barring, device setting modifications, and peripheral device restrictions which can all be used to block out unnecessary access to business devices which can expose them to a plethora of problems. This way, it ensures all your managed devices are secured from malicious hackers, viruses, device theft, or loss at all times. 
The last mile delivery is the last part of the delivery process, and therefore it is the last thing that clients notice. There are a lot of different ways to improve the last mile delivery management with mobile device management, IT admins can find it one of the easiest and most effective ways to improve mobility. It can help good carriers, shippers and last-mile delivery agents improve the quality standards of transport and delivery processes and enhance customer satisfaction with its rich suite of management and security features.

Apart from being a true sushi enthusiast, Sadichha (Aka SSH) is a content writer and blogger at CubiLock. She is passionate to enchant everything boring and nitty gritty about technology through her writings for her readers to enjoy and learn from at the same time. When she is not at her desk crafting content, you can catch her occupied with her cat.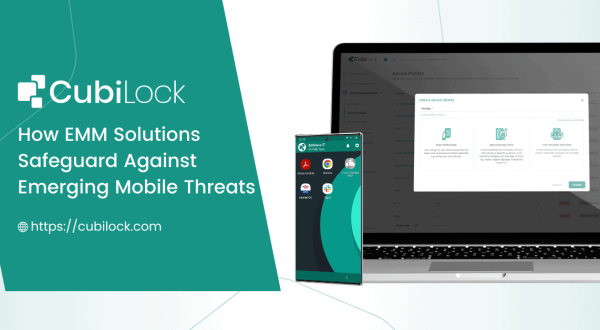 Explore how Enterprise Mobility Management solutions act as defenders against…