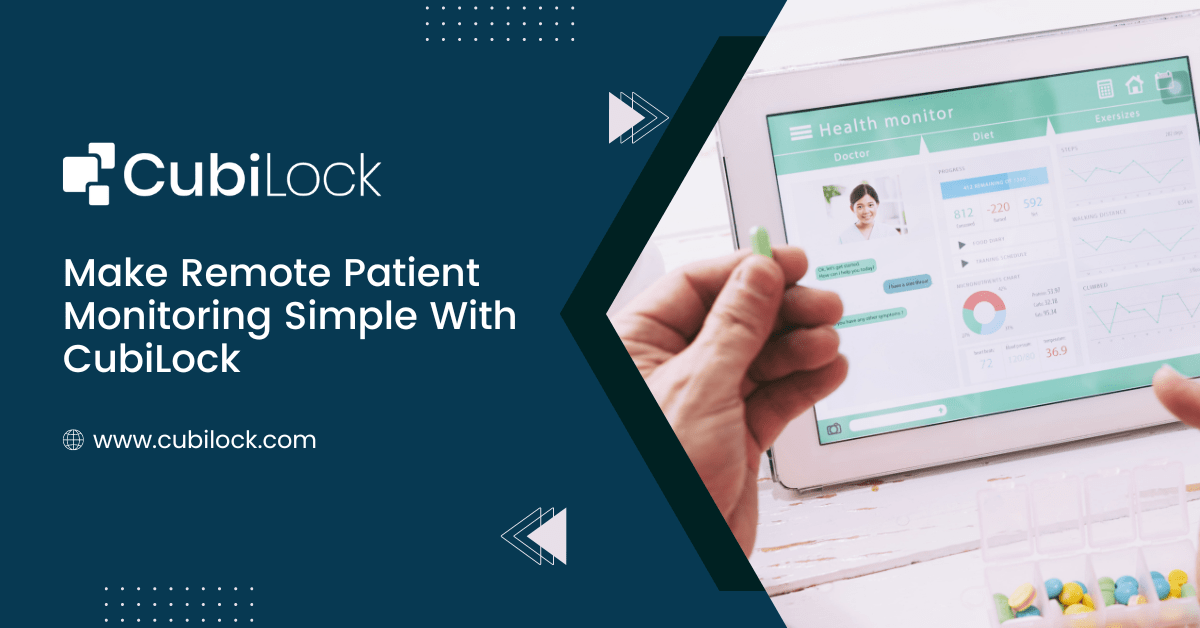 Remote patient monitoring technology is the undeniable future of the healthcare industry. Be it hospitals, clinics, laboratories, or private services, the traction this technology has gained in recent years is well deserved. It has proven to be effective in improving patient health, overall experience, and professional services. Leveraging remote patient monitoring in your health systems can not only give you a competitive edge but also be beneficial to your patients and medical practitioners equally.
What is Remote Patient Monitoring?
In its simplest form, Remote patient monitoring (RPM) is a technology that enables the monitoring of patients outside of conventional clinical settings, such as in the home or at work through connected electronic devices, which may increase access to care and decrease healthcare delivery costs. It moves healthcare out of the traditional settings and makes it easily accessible for patients. With mobile devices such as laptops, smartphones, and tablets becoming common in every household, it has never been easier for healthcare facilities to deploy RPM and for patients to avail of instantaneous medical services at their fingertips.
Initially, after the Covid-19 pandemic, in-person visits to doctors were no longer possible which fueled the need for patient monitoring from a distance. Later, for patients with chronic and acute conditions, remote patient monitoring became a useful tool that helps healthcare professionals monitor and makes necessary changes to improve the patient's care outcomes. With mobile devices, doctors can observe a patient in near real-time and collect data surrounding their condition without having to schedule appointments or conduct lengthy evaluations. This is especially helpful for patients with ongoing medical needs such as diabetes, heart conditions, asthma, hypertension, mental illness, and even COVID – where physical distance, as well as regular checkups, are mandatory for patients in treatment. It has helped healthcare facilities that work at full capacity move beyond the inflexible timings, and limited resources, making beds available for patients who critically require them.
Remote patient monitoring has also opened new ways to track patient recovery which allows patients, family members, and doctors to stay connected post the patient's discharge or surgery. Patients can use mobile devices to record a variety of biometric information and send it over to their care team, such as their heart rate, blood pressure, and blood oxygen levels. The team can monitor this data and make sure the patient is recovering using android kiosk mode. 
Furthermore, it has also helped tackle socioeconomic problems of transportation and rural reach of healthcare facilities, ensuring that these services reach rural areas where quality healthcare is usually scarce.
Despite these innumerable benefits of RPM, hospitals and clinics are still hesitant or technophobic toward these modalities and practices mainly because they have misconceptions that deploying mobile devices translates into hiring a large IT team and increasing spending on the management of these devices. However, this cannot be farther from the truth as device management solutions like CubiLock have made device management simple and effortless, regardless of the scale of your service or organization.

Significance of Device Management Solution for Remote Monitoring
Remote patient monitoring is usually carried out through mobile devices such as smartphones, laptops, tablets, and IoT (Internet of Things) devices. Hospitals and healthcare organizations require device management solutions to ensure that these remotely used devices work consistently all the time. CubiLock offers a suite of device management features that supports managing, monitoring, tracking, and controlling your fleet of mobile devices from a unified cloud system. The key benefits of CubiLock that help organizations implement remote patient monitoring are :
Real-time Communication
Clear and concise communication is the most valuable asset for any healthcare service. Real-time communication between medical professionals, patients, and caretakers can contribute to a quicker response to problems and issues. CubiLock supports a plethora of health-related apps and allows two-way messaging, conference calls, and VoIP calls that seamlessly connect all devices to maintain contact and track progress regularly. Patients can reach out to their doctors far more easily by scheduling virtual appointments and getting immediate help from the comforts of their homes. This greatly contributes to faster and more effective treatment and recovery of patients.
Remote Troubleshooting
CubiLock allows IT admins to remotely troubleshoot devices in real-time. Patients depend on their devices to track all their health information and prescriptions in one place, hence hospitals and clinics cannot afford device malfunctions and breakdowns.
CubiLock emphasizes on prevention of technological issues and places importance on maintaining and diagnosing devices regularly. This not only avoids the unplanned occurrences of device downtime but also constant remote support by continuously monitoring the device, debugging existing problems, and scheduling maintenance and updates at regular intervals.
Centralized Management Of Devices
CubiLock provides a centrally connected platform that allows IT admins to remotely monitor, manage and maintain all the devices through a single software. IT admins can push health apps on devices can ensure they are updated uniformly over the cloud. It provides complete device visibility, file sharing, and policy configurations, creating a streamlined digital interface. It also offers insights into a patient's medical history, reports, and treatment progress, contributing to improved analysis and faster decision-making.
Device and Data Security
The healthcare industry needs compliance with stringent rules and security policies of HIPAA and HITECH act. Failure to do so will cause immense financial loss to the organization and will definitely compromise the loyalty of the patients. Especially when integrating mobile devices in your services responsibly, it is only smart to secure these devices with a robust MDM solution. CubiLock offers password authentication, encryption, Factory Reset Protection (FRP), remote data wipe out and geofence tracking to protect and secure RPM devices from misuse, theft, and loss.
Restricting access to unwanted apps and websites can further protect the data and information stored on the devices from cybersecurity threats and data breaches. This way, CubiLock automates the security needs of your organization and frees up your IT teams from micro-managing end-users to follow these protocols.
Conclusion
The smooth functioning, reliability, and durability of all mobile devices tracking patient health are crucial to maintaining the quality of healthcare services that are rendered remotely. Device downtime is an ever-present challenge that has to be managed proactively for healthcare organizations to effectively implement modern RPM and leverage the opportunities it brings. CubiLock is a complete device management solution that enables you to take on the challenges of mobility upfront and progress confidently toward working alongside the technology-ingrained era of health and wellness.

Apart from being a true sushi enthusiast, Sadichha (Aka SSH) is a content writer and blogger at CubiLock. She is passionate to enchant everything boring and nitty gritty about technology through her writings for her readers to enjoy and learn from at the same time. When she is not at her desk crafting content, you can catch her occupied with her cat.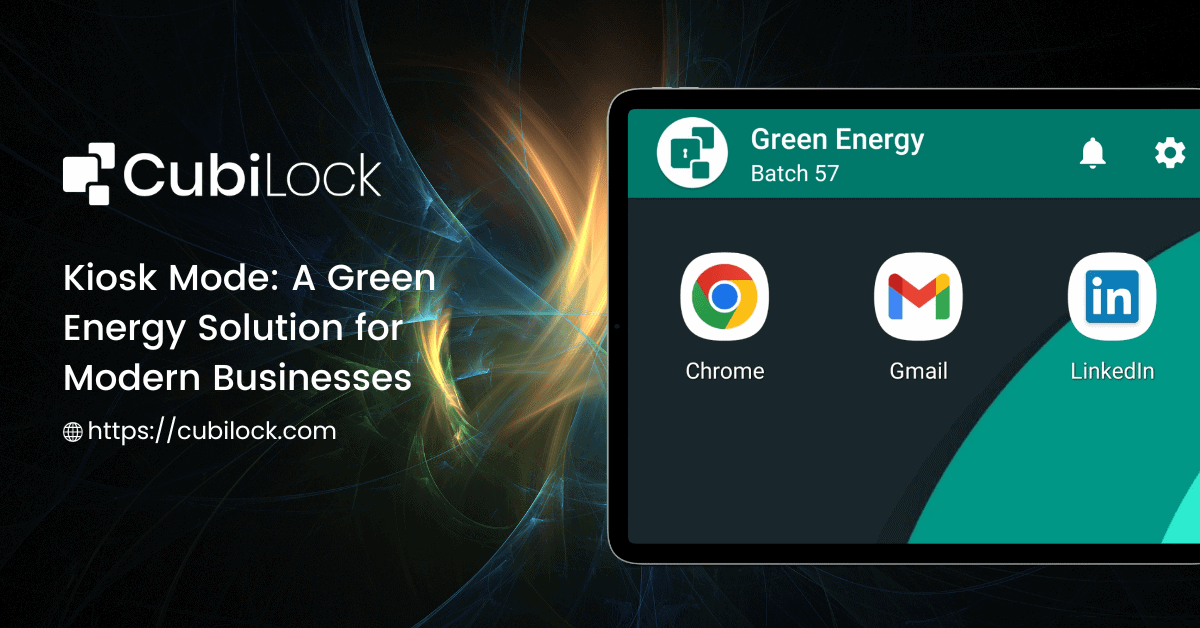 Kiosk mode brings several benefits for businesses, however, many businesses…