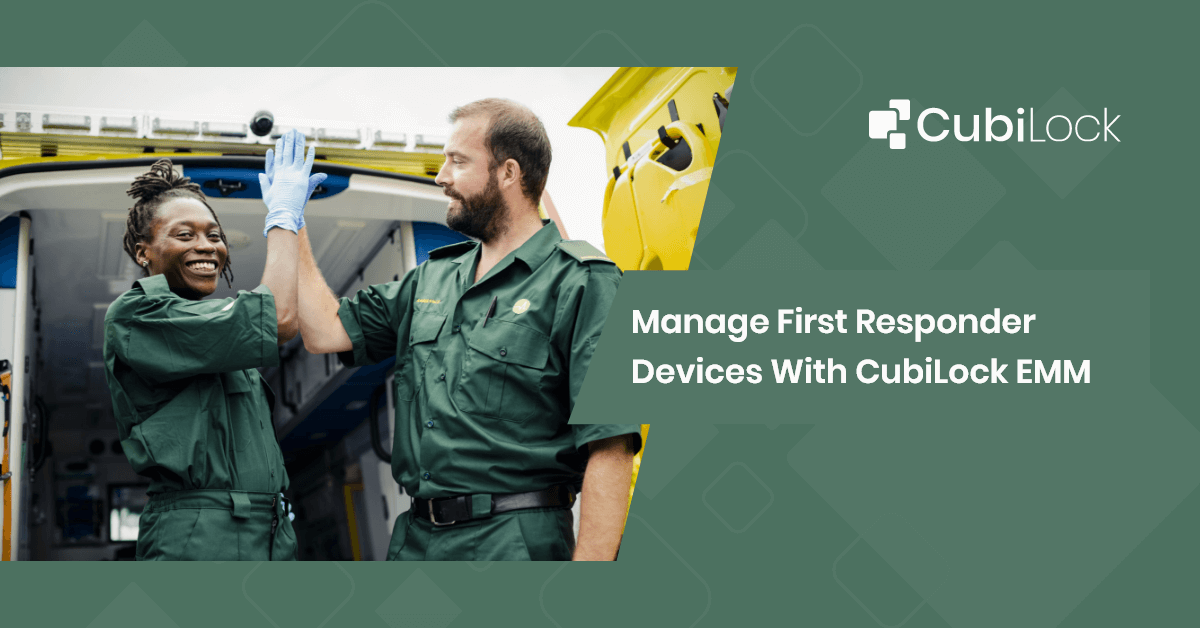 Imagine you are on your daily route to the office and unfortunately you witness an accident on the way, you instinctively call an ambulance or 911 for help right away? Why is that so?
We look up to first responders because we believe that first responders have the caliber, skill, and expertise to handle emergency situations quickly and efficiently. Just a flip through your local newspaper, you will find pages after pages of articles that articulate the stories of first responders and how they tackled, minimized, or rescued an individual, a society, or even the entire country from a crisis.
As the name implies, first responders are people whose job is to provide an immediate response (first) when there is an emergency or an accident. They standby round the clock to act and take protective measures during critical situations that mostly involve the lives of people. They work as a different body of organizations or separate departments such as:
Emergency Medical Technicians (EMTs)
Emergency Medical Services (EMS)
Paramedics
Firefighters
911 Communications
Law Enforcement
A first responder is regarded as a real-life superhero in our society. They are constantly exposed to situations where they need to put their own lives at risk for saving others. The stakes are always high in a job pertaining to saving lives and alleviating catastrophes but our heroes do so without a second thought. Hence, every minute, every second and every insight counts when you are put on the spot, in such a pressurized environment.
Enhancing First Responder's Services With EMM
First responders depend on a plethora of tools that guide them, support them and aid them in their services. Arguably, one of the most mission-critical tools for them would be mobile devices such as smartphones, tablets, laptops, wearables, rugged devices, and IoT devices with their broad range of capabilities. First responder devices provide fire teams, law enforcement teams, and EMS organizations critical real-time data and information which empowers the responders to improve their incident decisions, choices, readiness, preparation, coordination, and overall safety of everyone involved. A life-threatening situation is part of a typical workday for the majority of the first responders, managing the mobile devices that they carry should be the least of their concerns. Once the first responder devices are deployed and handed to the workers, the devices should help minimize the hassles not cause more.  
Enterprise Mobility Management (EMM) solution is an agile and robust technology that remotely secures, configures, manages, and updates Android public safety devices and their apps that run within.
Here at CubiLock, we feel it is our obligation toward our heroes to give the best of our EMM mobile device services for them to perform in unprecedented climates. Progressive organizations are re-evaluating their strategies to derive maximum benefit from mobile devices and adopting EMM solutions. Let us take a closer look at how first responders and public safety agencies can advance their services with the CubiLock EMM solution.
1. Quicker Enrollment
First responders require different devices for different situations. For instance, rugged devices can be used in high-stress level operations such as rescue missions while smartphones and tablets can be used for low-stress level operations such as emergency medical services for minor accidents. The first and foremost process of managing devices is by integrating devices with EMM solution via device enrollment. Enrollment of devices needs to be a smooth and instantaneous process to change the devices from typical mobile devices to managed mobile devices. Automated enrollment makes transitioning to an EMM solution effortless and quick.
CubiLock device enrollment methods include:
Android Zero-touch
IMEI based enrollment
QR Code/URL based enrollment
2. Secure Data and Devices
Police officers and law enforcement collect heaps of evidence and sensitive data on their first responder devices which needs to be protected to ensure justice is served right. Forensic analysis requires huge data storage on the cloud which is vulnerable to malware and other virus attacks without a methodical security framework. EMS and paramedics transfer and share medical advice, patient's medical history and reports constantly on the go. Mishandling of such crucial data can not only cause colossal financial damage but cost the well-being and life of a patient. 
Thus, security is the key aspect of any public safety device as it carries a humongous amount of mission-critical data. CubiLock EMM solution provides full device visibility to secure data and network connections from any potential breaches or thefts. It secures and protects these devices with features such as:
Password Protection Policy
Containerization
Encryption
Factory Reset Protection (FRP)
Remote Wipe Out
Android Kiosk Lockdown
3. Remote Management
First responders are mostly dealing with time-sensitive situations and need their devices up and running at all times. System failures and downtime are not an option in these heavy-duty jobs. Remote management of devices in extreme conditions or disasters allows first responders to focus on their responsibilities. Geofencing allows firefighter teams and disaster management teams to locate the victims, communicate and collaborate in real-time, and keep account of available resources and evacuees.
CubiLock's unified console offers remote management of all enrolled first responder devices. It pushes notifications, installs apps, updates the OS, and configures the policies remotely. This streamlines processes in hectic situations and eliminates any hassle or downtime. It includes:
Remote diagnosis and device debug
Remote control device settings and access
Real-time location tracking with geofence
Install/uninstall, update, and configuration of apps and websites
Also Read: Configure And Manage Rugged Devices For Logistics
4. Device Management
More and more fire departments and emergency services are preferring the Bring Your Own Device (BYOD) approach in their organizations, especially for interns or volunteers. This poses a potential security issue where an organization's apps and data can be misused when accessed on multiple devices. To mitigate these risks CubiLock's dynamic device management features support:
Full Device Management
This feature mainly supports dedicated corporate devices that run on a single app or multiple apps according to the need of the operation or mission.
Work Profile Management
This feature supports Bring Your Own Device (BYOD) by isolating personal data and apps from work data and apps.
With the CubiLock EMM solution, first responders are action-ready whenever wherever with confidence.

Apart from being a true sushi enthusiast, Sadichha (Aka SSH) is a content writer and blogger at CubiLock. She is passionate to enchant everything boring and nitty gritty about technology through her writings for her readers to enjoy and learn from at the same time. When she is not at her desk crafting content, you can catch her occupied with her cat.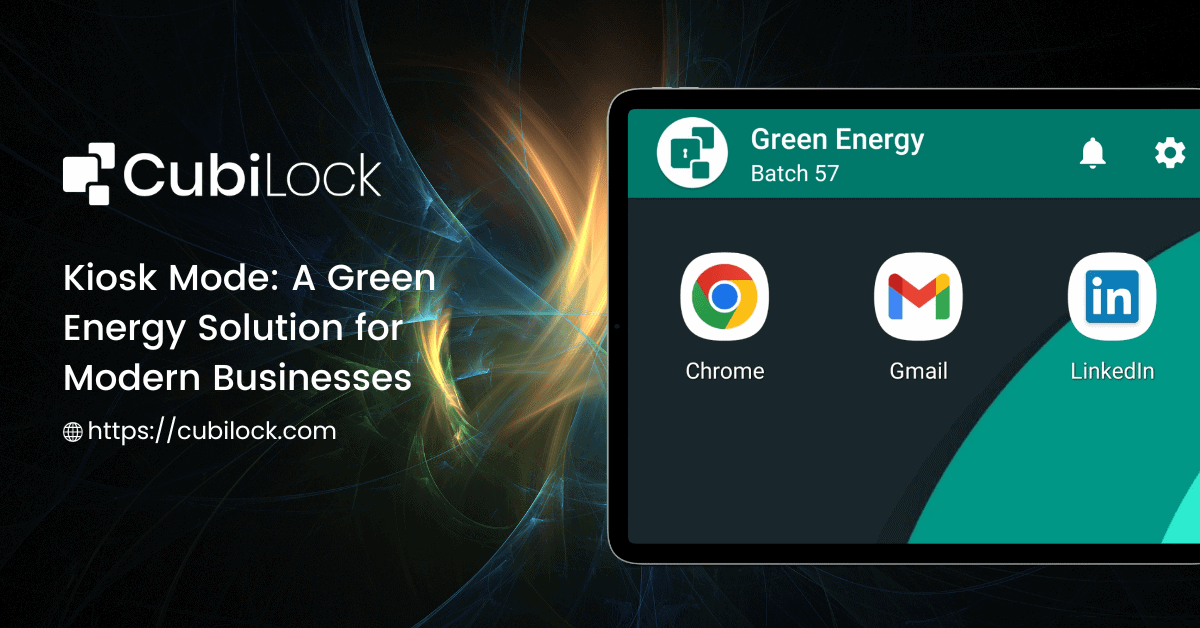 Kiosk mode brings several benefits for businesses, however, many businesses…