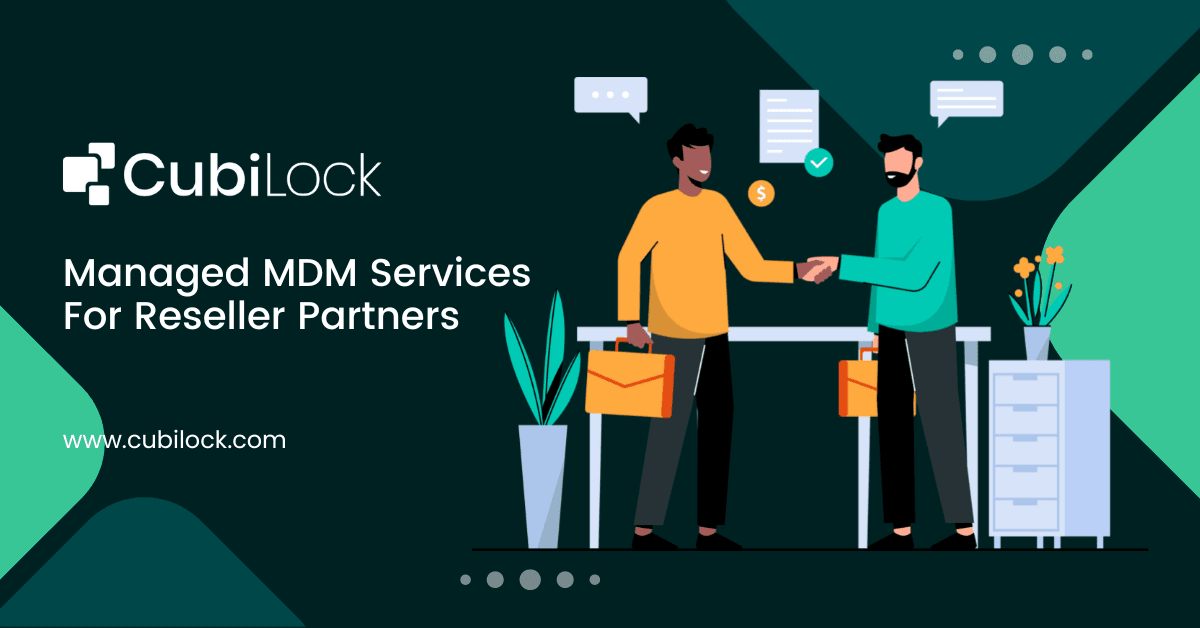 Too many resellers try to get into business by offering the same products and identical solutions, every competitor is just as good if not more. Your best bet to increase your margins and thrive in this highly competitive market is to offer a differentiated product. You can't just be re-selling the same products your competitors are selling and expect better results. This realization has been hitting many reseller partners to make changes in the products and services they deliver.
Smart mobile resellers wanting to offer mobile devices and services are now actively looking for ways to differentiate. A great way to do that is to start with managed-MDM. Reseller partners can increase their revenue by adding managed MDM services to their existing portfolio of services. Offering MDM services along with your products gives your business a number of benefits and ways to stand out. This article will explore how you can make your offer more compelling by adding value to your product and offering it to your customers through a customized service.
CubiLock EMM solution works to curate a product with value-added device management services. It helps reseller partners to acquire a client base and achieve customer satisfaction by providing these customers the leverage to remotely manage, monitor, secure, and control their mobile devices from a single console. The main ways that mobile resellers benefit from the CubiLock EMM solution are as follows: 
Build Customer Relationships
As a MDM partners, it takes more than selling hardware or software to win clients over. Any low-balling competitor can beat you at your own game. However, if you offer a well-thought-out device management service like CubiLock along with the products you're reselling, you'll be able to ensure your customers are completely satisfied because they are offered a customized device management solution that manages and secures their devices remotely from the cloud. Once customers deploy such a solution, they're bound to stick with your company because of the expertise you provide and the unique problems you solve for them. It also increases customer contact, keeping your brand name continuously on the forefront for the future.
Create A Competitive-Edge
As mentioned above, being in regular contact with your customers has its own advantages. You will likely be the first to become aware of any problems or challenges that your customers face. To increase your chances of successfully selling the tools needed to resolve those problems, always remember that your company's relationship with your customers is vital and it could also allow you to stay ahead of the game. When new problems strike, most customers will almost certainly approach you first as opposed to going through that long process of learning about new suppliers because they've already built a relationship with your company.
Increase Revenue
The focal point of sale for you is mobile hardware and software solutions where transactions are a one-time thing. By providing a robust EMM solution like CubiLock, clients can rely on your company for a software solution that handles their day-to-day mobile operations giving your business the opportunity to generate recurring revenue. It can also complement your products and help build a stronger brand image. MDM partners in business do not directly handle device management services that avoid large-scale investments and help alleviate the concerns of managing additional services by allowing the device management company to handle all of those headaches for you – which means less work and more revenue for you.
Grow And Refine Your Services
Experience is the best teacher. The more you work with customers closely, the more you discover new problems and challenges. Working with customers and handling their device deployments, your team will run into a large number of different scenarios, which gives you experience and a chance to refine your expertise in this ever-expanding business space. Broader experience and knowledge reflect better services, which is an integral part of revenue and sales growth. The valuable knowledge from new solutions and services can be directly applied to your products which helps your business grow and learn organically – helping you gain traction with potential clients.
Some key features of CubiLock's managed MDM services for Reseller Partners
Quick Device Enrollment
Enroll your devices from the CubiLock dashboard over the air to save time and effort. You can push your apps, policies, and settings wirelessly and your employees get them instantly on their devices. CubiLock offers Android Zero-touch enrollment where any number of business devices can be enrolled at once right as you power on the devices. It also offers IMEI-based enrollment and QR Code/URL-based enrollment options.
Kiosk Lockdown Mode
CubiLock restricts unwanted apps and websites and control device functionalities remotely. Turn your mobile devices into dedicated kiosks by enforcing CubiLock's single or multi-app kiosk mode:
Single App Mode
Allows you to run any one application or website even after a device reboot.
Multi App Mode
Allows you to select and run multiple applications or websites.
This prevents device misuse when in hands of multiple different users and ensures end-users utilize the device for the intended purpose only.
Remote Device Troubleshooting
The devices that partners sell undoubtedly will run into one technical issue or another in their lifetime. CubiLock allows IT admins to remotely diagnose and debug devices without requiring physical interactions with employees and interrupting their workflows.
Also read: Device management checklist for IT admins
Device And Data Security
CubiLock provides sophisticated multi-layer security to protect the devices from malware, viruses, cybersecurity threats, and potential network vulnerabilities. It enforces encryption, password policy, Factory Reset Protection (FRP), and remote wipe-out to secure devices from data breaches, theft, or loss. It reduces stress and burdens off end-users so they can get maximum benefits from the devices. Evidently, offering managed MDM solutions is a sure-shot way for resellers to increase sales, engage customers, and add continuous value to their existing products. CubiLock enables its mdm partners for business to deliver a mobile device management solution that is set up from the cloud. It enforces multi-layer security policies and configurations for end-users to get the maximum benefit out of their mobile device purchases without having to look for device management and security solutions elsewhere. CubiLock offers a wide suite of features that help resellers acquire and retain customers and as a result, build firm relationships.

Apart from being a true sushi enthusiast, Sadichha (Aka SSH) is a content writer and blogger at CubiLock. She is passionate to enchant everything boring and nitty gritty about technology through her writings for her readers to enjoy and learn from at the same time. When she is not at her desk crafting content, you can catch her occupied with her cat.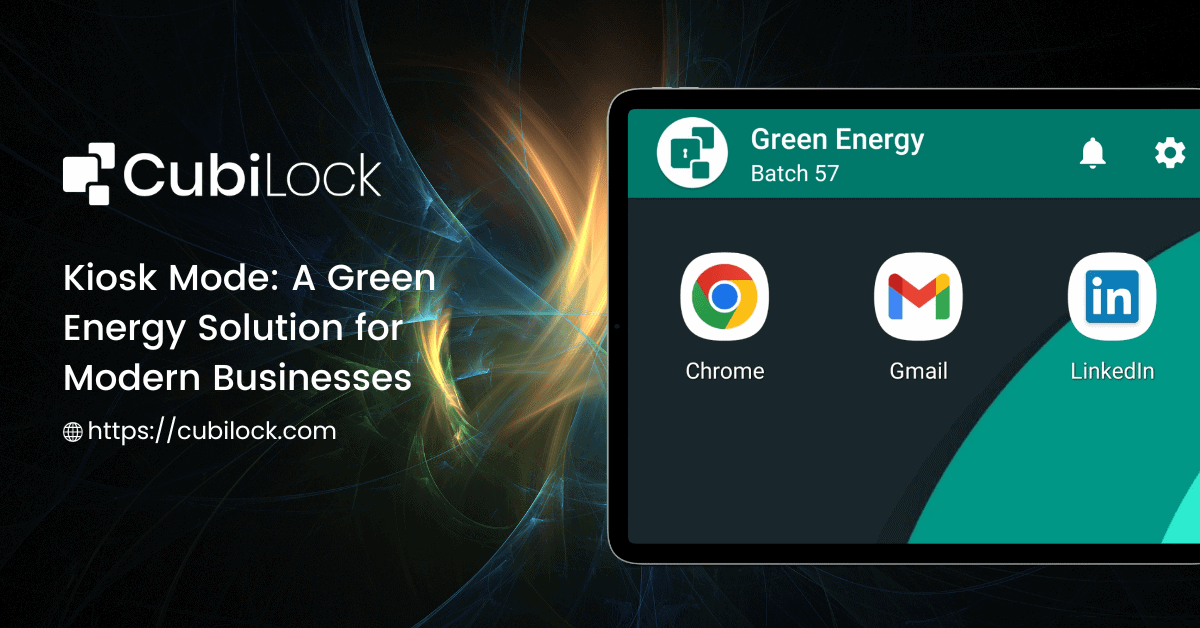 Kiosk mode brings several benefits for businesses, however, many businesses…