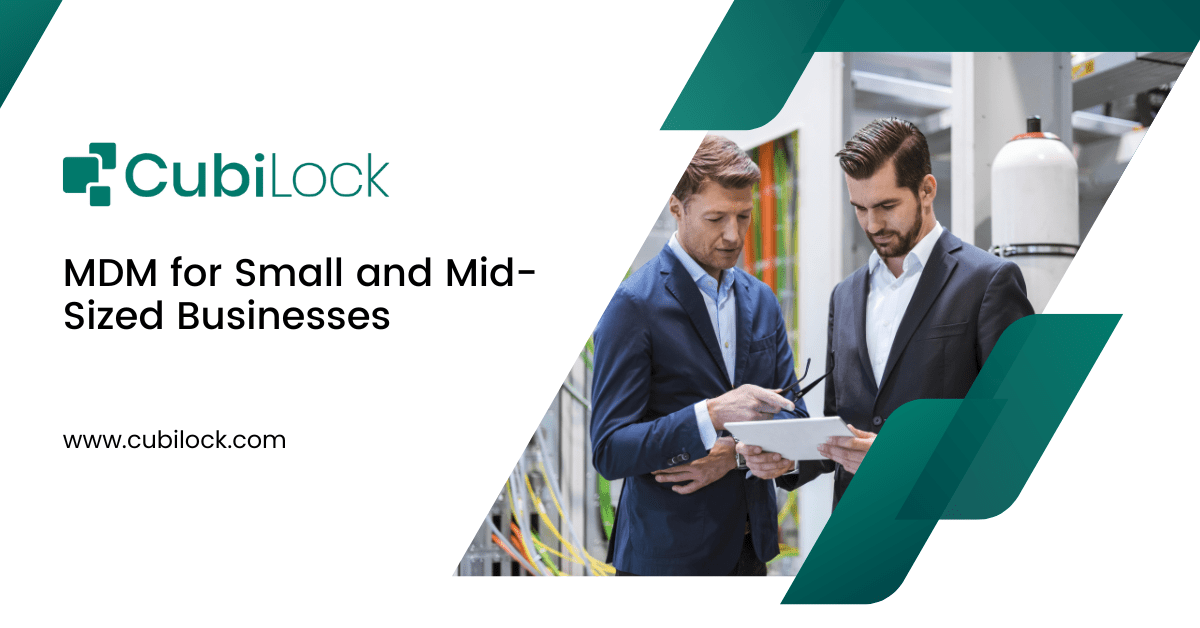 The switchover from computers and desktop computers to mobile devices has had a major impact on how small and medium-sized enterprises (SMEs) operate in the digital age. The mobile devices that billions of people use in their daily lives are also becoming standard tools of operations in workplaces. This means that business processes are turning digital. Smartphones, laptops, tablets, and other rugged devices are becoming more popular for their practicality and efficiency when it comes to entrepreneurial tasks whether that's productivity, visibility, communication, flexibility, data management, or something else entirely.
And this has been great for SMEs because with these mobile devices such businesses can achieve so much more despite not having such extensive resources as large corporations do, helping them adapt into robust and highly profitable businesses.
But undertaking mobile device deployments for your business without implementing strategies to manage and secure them has the potential to backfire. Mobile devices are initially embraced by SMEs to drive employee engagement, accelerate business activities and achieve productivity; but these businesses fail to take into consideration the management, supervision, and maintenance of these devices in order to deliver any of them. Small and medium-sized businesses cannot afford to hire large IT teams and invest in elaborate hardware and software solutions to manage and protect the devices provided to their employees. As a result, most SMEs turn a blind eye toward their device management and security concerns which brings forth multiple financial and operational challenges in the long haul.
According to Accenture's Cost of Cybercrime Study, 43% of cyber attacks are aimed at small businesses, but only 14% are prepared to defend themselves.1 Hackers are increasingly targeting attacks on small and medium-scale businesses as they lack the resources and expertise to protect themselves from hackers and are generally poorly secured. The sensitive data in these devices are constantly at risk of data breaches, theft, or cyberattacks which can cause irrecoverable damage to these businesses.
The mobile devices distributed to employees for business purposes contain business-critical data and are susceptible to misuse when in the hands of multiple users. Employees use company devices for unauthorized and unnecessary applications and websites, such as social media, video streaming, games, calls, etc. Leaving entertainment unchecked can cost a company money, and it can also lead to employees being distracted from their work. A large number of inactive or inefficient workers is a consistent problem, causing added financial burden on SME businesses.
But the perks of technological innovations are not supposed to be reserved for large-scale corporations only. Enterprises of any size and type should have the opportunity to integrate mobility and leverage the benefits of deploying mobile devices in their enterprise systems. Therefore, overseeing all mobile devices with a strong device management solution arrangement is key for any small business with device-led operations to manage, control, and secure all mobile devices in a business effectively, without taxing the IT department or management team. It is a vital tool for any small and medium business looking to optimize corporate objectives and boost growth.
MDM for Small and Mid-Sized Businesses – Why It's Essential?
CubiLock is one such Android device management solution that has been designed to help small and medium-sized businesses tackle the challenges they face on their way to integrating mobile devices into their operations. The key benefits of the CubiLock EMM solution are briefly discussed below.
Avoid an overworked IT team
The IT resources for an SME are already limited. The challenge of monitoring, managing, and controlling corporate devices is that it is a complex task that requires expertise, time, and focus. When IT teams are spread thin, system downtime is extended and employee performance suffers. CubiLock Android device management solutions take over and automate most of the functionality needed for smooth device and business-wide functionality, freeing small businesses from the hassle of hiring large IT teams. It remotely troubleshoots devices from a unified console and reduces downtime and interruptions in workflow.
Secure data and devices
CubiLock provides multi-layer security for all enrolled devices. It locks down the device and limits its use for business purposes only, eliminating distractions for employees and facilitating their work. The apps and websites relevant to work are enabled while restricting access to the rest of the device's features, apps, and functionalities. This way, the endpoint can be turned into dedicated kiosks and protected from unauthorized access, misuse, cyberattacks, and other issues. The security features of CubiLock allow IT admins to block applications and websites, configure security policies, restrict unknown network connections and disable connections to peripheral devices (Bluetooth, Wi-Fi, etc).
Furthermore, the IT admins can encrypt, password protect and even remotely wipe off data from the devices in case of theft or misplacement. These security policies and configurations curate a secured and stress-free work environment, leaving the hard work of security concerns up to CubiLock.
Centralized app management
CubiLock is a cloud-based device management solution that offers businesses a centralized way of managing and tracking all their apps. IT admins can centrally push enterprise apps, update OS, and monitor and track the devices seamlessly from one location rather than relying on individual employees to do it themselves. This centralized approach allows employees to focus on other key areas of their jobs rather than have the additional responsibility of managing mobile devices. CubiLock keeps all devices running smoothly and consistently by giving you real-time control over all the apps.
Boost employee productivity
A device management solution with a strong suite of features like CubiLock is bound to empower employees, streamline their work, and inevitably improve their productivity. Employees working from both corporate offices or remotely can have access to up-to-date business files, information, data, apps, or content. Managed mobile devices facilitate convenience, ease, and flexibility which motivates employees to put their best foot forward in their work.
Cost-Effective
CubiLock ensures small business investments in enterprise mobility drive pay off. It reduces the amount of data and additional financial costs associated with integrating mobile devices into work environments. Device management platforms allow businesses to easily analyze device performance and employee performance, while also tracking data usage to ensure consistency, productivity, and efficiency. The effective use of corporate resources helps cut costs and increase R.O.I which is highly valuable for small businesses that have limited resources, to begin with.
Final Words
For small businesses, there is always a potential for growth. Small businesses typically aim to grow and advance their enterprises to compete with larger businesses. Mobile device management solution is a fundamental part of enabling such business growth. Therefore, using an Android device management solution like CubiLock EMM, which is dynamic and flexible to an organization's specific needs, is the best way to deploy device endpoints in small businesses. It helps IT admins take full advantage of deploying mobile devices for small businesses, without the associated risks.

Apart from being a true sushi enthusiast, Sadichha (Aka SSH) is a content writer and blogger at CubiLock. She is passionate to enchant everything boring and nitty gritty about technology through her writings for her readers to enjoy and learn from at the same time. When she is not at her desk crafting content, you can catch her occupied with her cat.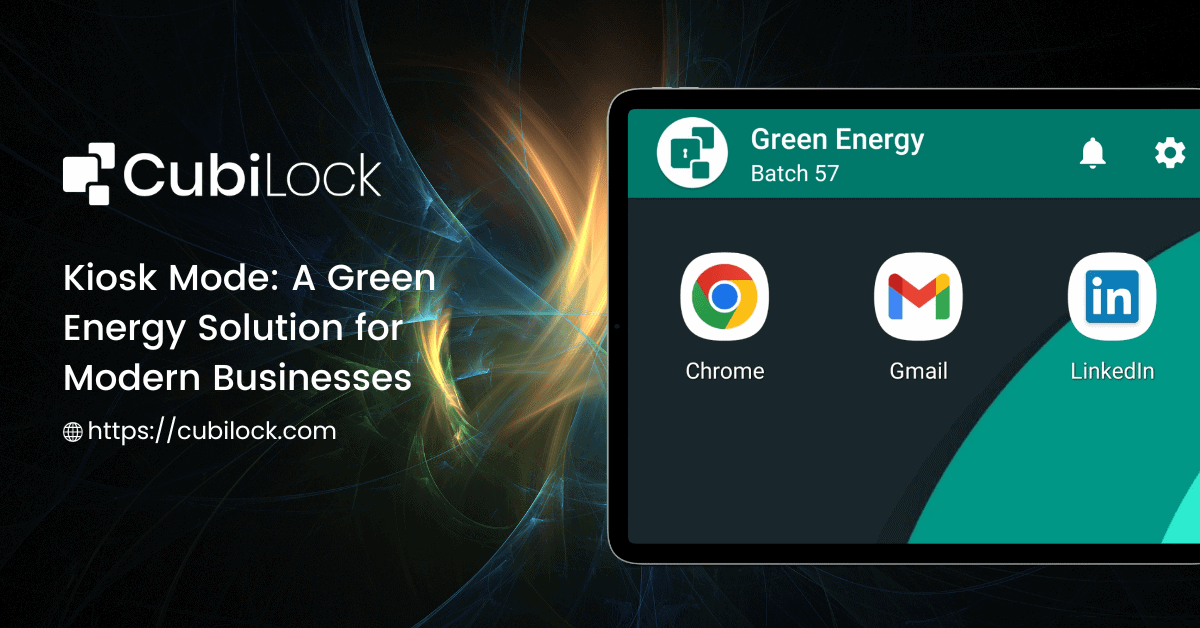 Kiosk mode brings several benefits for businesses, however, many businesses…