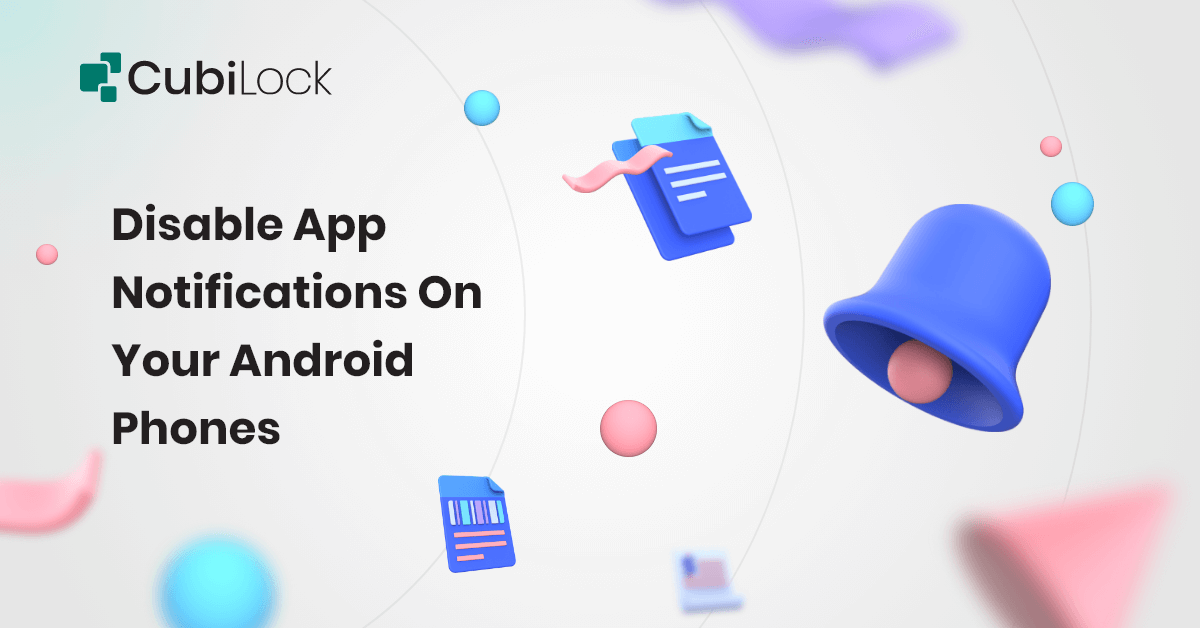 It is undeniable that mobile devices have seeped into our lives and taken deeper roots year after year. The innovation of technology has magnified the capabilities of mobile devices and integrated them into almost every aspect of our lives. A plethora of device features and functionalities make it as distracting as it makes it powerful.
Especially with the emergence of remote work culture and BYOD (Bring Your Own Device) trends, businesses need to be careful about the negative consequences of deploying a fleet of mobile devices. Unsupervised mobile devices can seriously harm and impact the productivity of employees and hinder workflow in a business environment.
A new study from three researchers at Florida State University suggests that merely receiving a push notification is as distracting as responding to a text message or a phone call in mobile devices.1
"3 app updates pending"
"Ruby posted on your timeline"
"Coldplay started a live video in IGTV"
"Veronica sent you a voice message"
These alerts constantly tempt us to check our phones, get back to our friends, lure us with discount pop-ups, with something or the other at all times. Our phones are bombarded with notifications from multiple apps, it is a lost battle to conserve our focus and not get derailed into unwanted apps and websites. To reclaim our employee's concentration and avoid mobile devices from robbing us of our productive work hours, businesses need to adopt a strategic MDM solution. A well-thought-out Mobile Device Management (MDM) approach can back businesses in their mobility endeavors and help smoothly navigate digitalization by disarming the potential distractions of mobile devices and retaining all the benefits.
Here at CubiLock EMM, the main aim is to refocus your employees on their intended tasks and capture the attention that would otherwise be stolen by these devices. Especially for businesses that allow employees to bring their personally-owned devices to work, it is essential to isolate personal apps and business apps, turn off app notifications that aren't work-related and only push notifications of priority apps. This way, employees can segregate their work notifications and block out personal notifications that lower the productivity and efficiency of workers.
Also read: Checklist for IT Admins to Manage Enterprise Devices Securely
CubiLock offers an agile MDM solution that allows IT admins to control and manage mobile devices from a unified console. You can easily disable notifications from the CubiLock dashboard and configure the policies to your fleet of devices from the cloud in a matter of minutes. At a glance, app notifications look like a small detail but even only audible notifications can make employees' performance suffer by dividing their attention throughout their working hours. Moreover, apps today are designed to send frequent notifications to bait the attention of their users as much as possible. CubiLock helps you mute all your push notifications at once to clear the visual clutter on your device and reclaim your focus at work.
In this guide, we will go through the easy configuration steps to renew focus on work and disable app notifications with CubiLock
Steps to Disable App Notification in CubiLock Console:
Sign up and enroll your Android devices OR login to the CubiLock portal.
Navigate to Devices > Device Profiles on the left-hand corner.
Select any device profile you wish to work with.
Click on Edit. The Edit button is available on the extreme right corner of your screen.
Next, go to Policies and Scroll down to Disable Status Bar and enable it.
When the toggle button is green, this disables app notifications from showing up or sending alerts to your mobile devices.
Press Save on the downright corner to apply changes.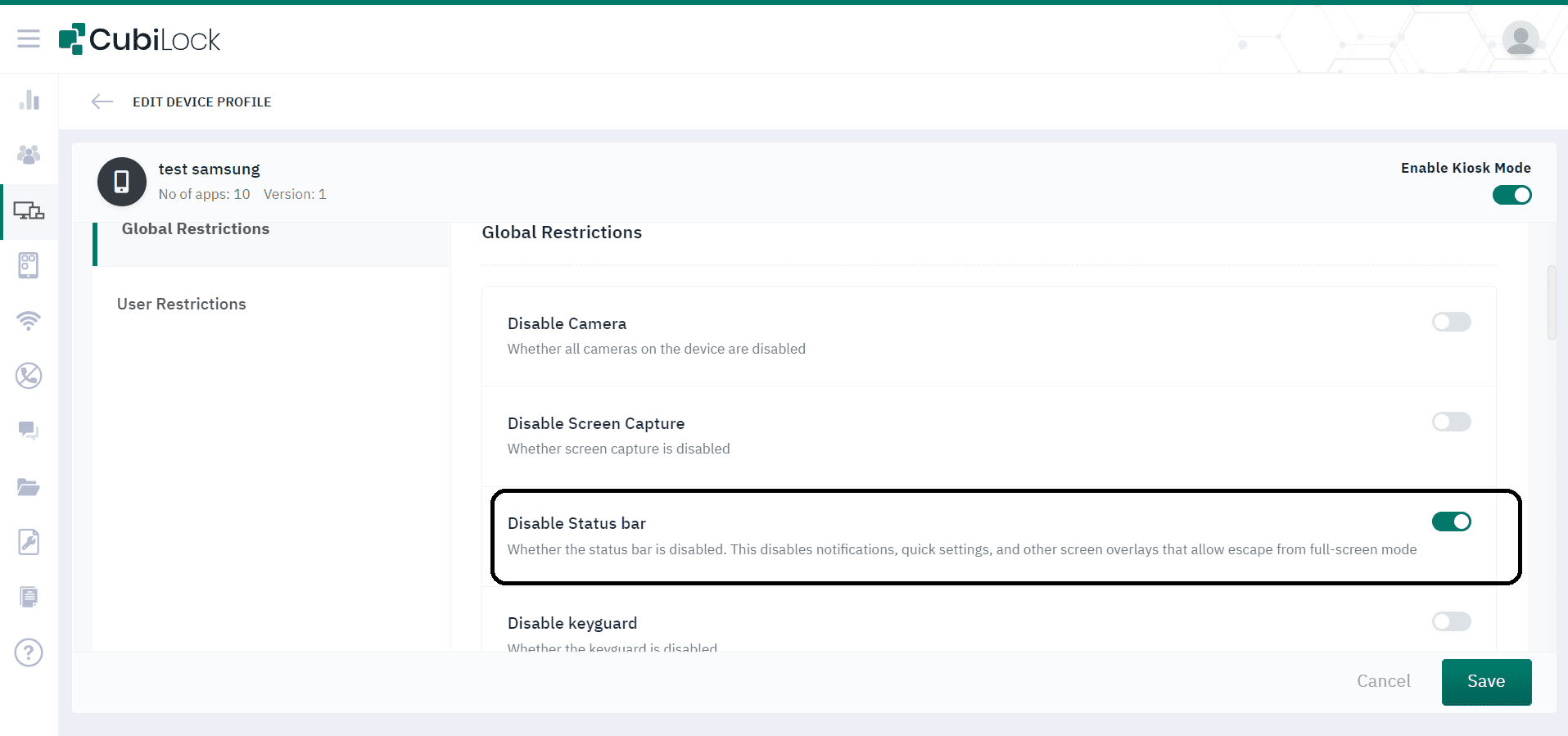 Bottom Line
We ourselves can give testament to how distracting these tiny beeps and alerts of notifications are throughout our day in our personal lives. We glance at one notification for a split second and before we know it, we are replying to all pending messages, doom scrolling our social media, and liking irrelevant tweets. Even experienced app developers on Instagram and Snapchat advise their users to turn off notifications to maximize their productivity, improve their focus and reduce inefficiency. This alone should get us thinking as to how to use our mobile devices efficiently and leverage the features and functionalities of mobile applications without impacting our work performance.
Disabling mobile app notifications from the cloud saves the business time, effort, and energy that would otherwise be consumed by manually managing and configuring the devices.

CubiLock EMM targets the nitty-gritty challenges of enterprise mobility drive and provides sustainable solutions for businesses to build a systematic, automated structure and a solid competitive edge.
Apart from being a true sushi enthusiast, Sadichha (Aka SSH) is a content writer and blogger at CubiLock. She is passionate to enchant everything boring and nitty gritty about technology through her writings for her readers to enjoy and learn from at the same time. When she is not at her desk crafting content, you can catch her occupied with her cat.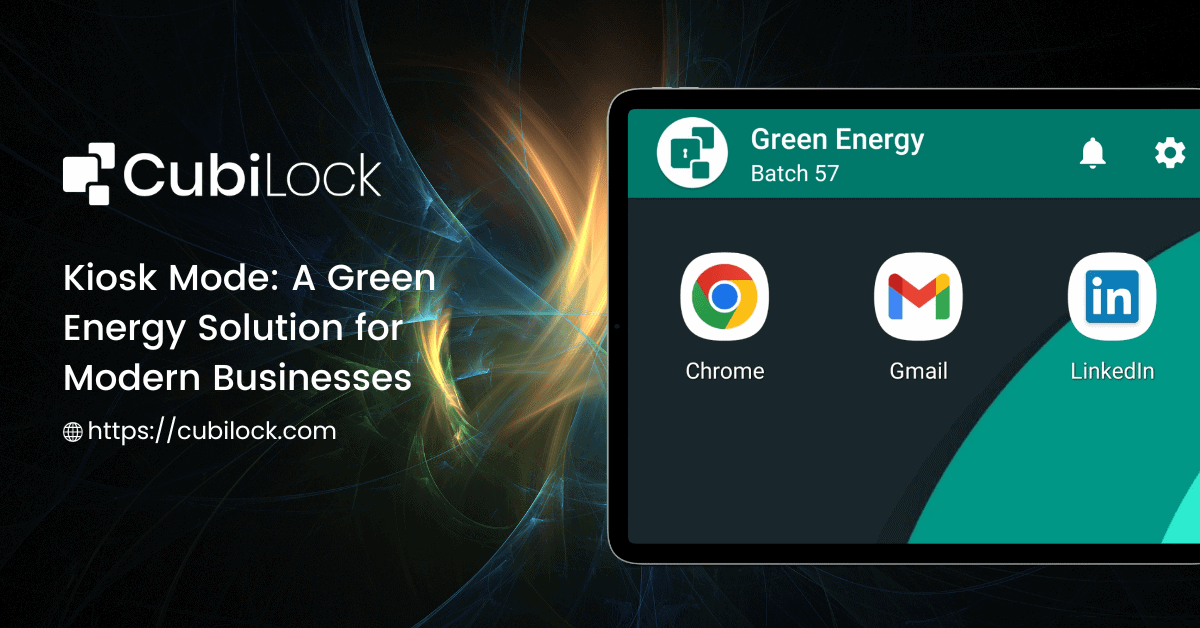 Kiosk mode brings several benefits for businesses, however, many businesses…