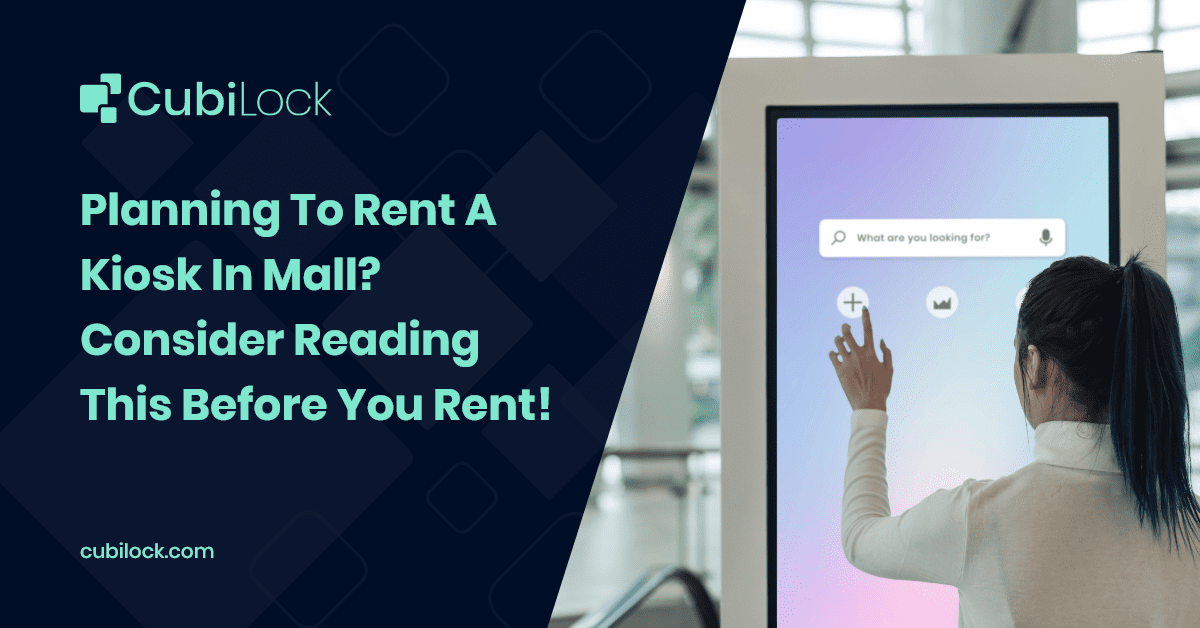 Your typical modern-day consumer is well-adjusted to the technological era. This is reflected in the current retail business practices where stores center their focus on the convenience, ease, and flexibility of their consumers. For this very reason, retail kiosks have gained the reputation of increasing revenue and sales for organizations across the globe. To give you a picture, the global interactive kiosk market size was valued at USD 28.45 billion in 2021 and is projected to expand at a compound annual growth rate (CAGR) of 7.1% from 2022 to 2030.
Previously, kiosks were limited to customer-facing devices that came as stand-alone stations or wall mounts that are provided for a purpose-specific action such as ATMs, digital signages, information displays, way-finders, and other self-service processes. They are still noticeable in every corner of the mall, strategically located in places that gain the most on-foot traction. Today, mobile devices such as smartphones, laptops, and tablets are used as digital kiosk for mall. They are installed not only in mall aisles and empty places but also within physical stores to aid customers' shopping experience at their own pace. Mobile device kiosk for rent have relatively lower overheads, more dynamics, and flexibility, fewer hardware configurations, and maintenance costs in comparison to traditional kiosk machines.
The demand for mobile devices to automate systems has been emerging in the retail industry intending to make the brick-and-mortar experience as attractive of an option as its online purchasing counterparts. Android kiosk mode undoubtedly provide viable revenue opportunities for businesses as their presence contributes to shaping a finer consumer experience. Consumers are highly responsive to interactive kiosks that cater to making their retail experience as simplified and streamlined as possible. In contrast to manual services, rent a kiosk to reduce operational time, increase efficiency, ease mundane processes, and provide a brand experience like no other.
To put it simply, rent a kiosk mean faster and quicker services. Faster and quicker services without the intervention of employees eliminate a huge chunk of waiting time for consumers. The growth of interactive touchscreen kiosks in retail applications has been fueled by systems that facilitate:
Self-service kiosks.
Check-in and check-out processes.
mPOS (mobile Point Of Sale) for payment processes.
Information displays and web services kiosks.
Inventory management.
Advertisements and catalouges.
Staff use.
Digital kiosk for mall are popular for high foot traffic, small inventory requirements, and constant exposure to consumers. From big players in the game with multiple outlets and chain stores in their name to smaller independent stores, from food & beverage stores to clothing stores, every type of business can make kiosks profitable for their business. The only decisive factor is what type of kiosks are suitable for your business?
Kiosk Lockdown Solution – Best Alternative to Rent Interactive Display Kiosk
A mobile device management (MDM) solution is a set of policies and configurations that turn mobile devices into kiosk mode by provisioning limited device usage where only certain features of the devices are accessible and the rest are hidden or made unavailable for usability or security reasons. With mobile device management software, the pursuit of focused user interaction on the intended purpose of the device is easily achieved, whether the end-user is a consumer or an employee. Consumers can be more comfortable using smartphones, tablets, and laptops as kiosk for rent as they are accustomed to using them regularly in their daily lives. In such case, this machines can be rather intimidating.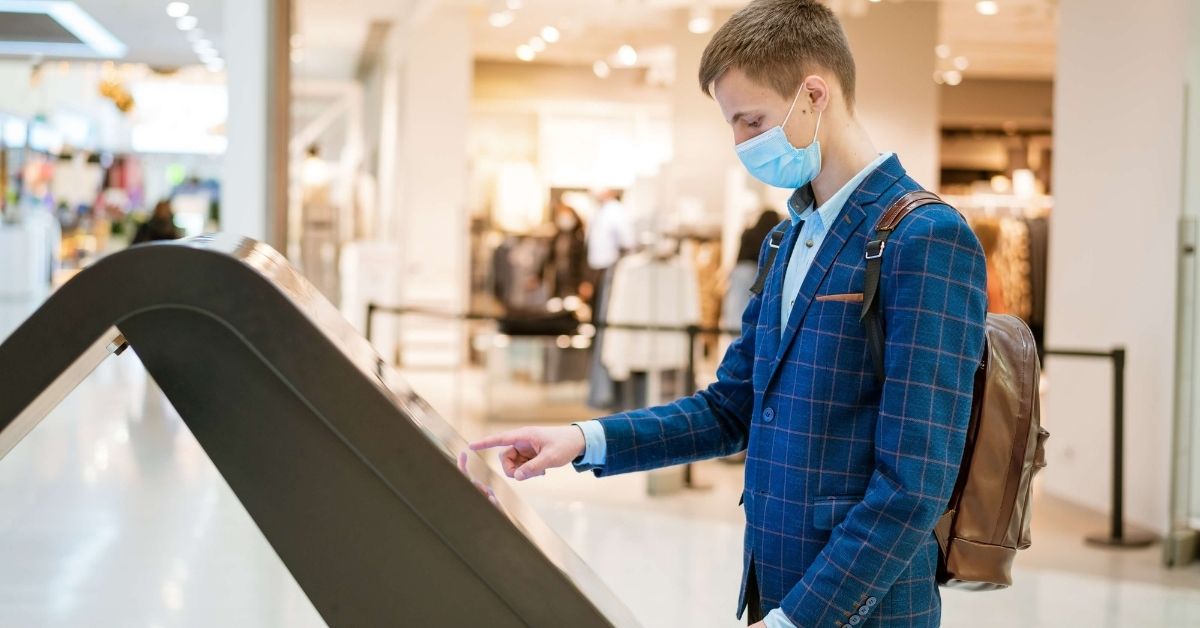 Some businesses argue that digital kiosk rental machines and stand-alone devices do not require any special deployment of software solutions. They were built to prevent tampering and have little chance of being prone to misuse and mishandling by end-users. However, these machines are usually mounted to a single designated place and aren't portable as mobile devices. It also is technologically backward and does not contribute to additional operational benefits for the company.
The immersive graphics and large displays of traditional kiosks only cater to the needs of the advertisement or informational kiosk and are not as flexible as deploying mobile tablets which are functional in all departments and business hierarchies. Single kiosk machines have limited purpose to fulfill whereas mobile device kiosks can fulfill multiple purposes at once and is flexible to the changing needs of the business and its consumers. Some of the additional benefits of deploying mobile devices kiosk besides serving their intended purpose are:
Provide an immersive and interactive interface for consumers.
Streamline workflow for employees by cutting off all distractions such as surfing the internet, streaming videos/games, accessing unwanted apps and websites, messaging, or using social media.
Prevent misuse of devices by implementing device restrictions from a unified console.
Have remote control over all deployed devices to ensure devices are debugged, updated, configured, maintained, and managed from the cloud.
Create work profiles and use a single device for multiple purposes over the course of its lifecycle.
Increase productivity of employees, provide accurate information and keep inventory updated.
Collect valuable customer data, track spending behaviors, and gain insights into consumer demands.
Brand your kiosk with corporate logos to add to the experience.
Secure all devices with password authentications, encryption, factory reset protection, geofencing, and also remote device wipeout in case of theft or loss.
Also read: Turn Android devices into Digital Signage Kiosk Display
The Final Word
By now we know that interactive mobile device kiosks for rent provide lucrative growth opportunities to businesses and are a landmine of untapped business potential. The key takeaway here is that mobile device kiosks help businesses hone customer experience unlike any other. It provides a wealth of information to retailers, which in turn helps drive sales.
Digital kiosk rental are more efficient, accurate, and cost-effective than floor employees. They don't require meal breaks, extensive training, communication skills, or holidays, freeing up staff for more complex and demanding tasks. Likewise, it helps businesses showcase a wide range of products digitally without the need for physical room for all of the products. This is also a great strategy to test the market at low risk.
Read more: Difference between MDM and EMM
With MDM software like CubiLock, kiosks that were specialized investments are now affordable handheld tablets and smartphones. The generic capabilities of kiosk machines have forever been changed and consumers are now actively seeking mobile device services that give them flexibility and convenience. CubiLock helps satisfy all these needs of consumers and keeps your business up to date with modern business practices with minimal effort.

Apart from being a true sushi enthusiast, Sadichha (Aka SSH) is a content writer and blogger at CubiLock. She is passionate to enchant everything boring and nitty gritty about technology through her writings for her readers to enjoy and learn from at the same time. When she is not at her desk crafting content, you can catch her occupied with her cat.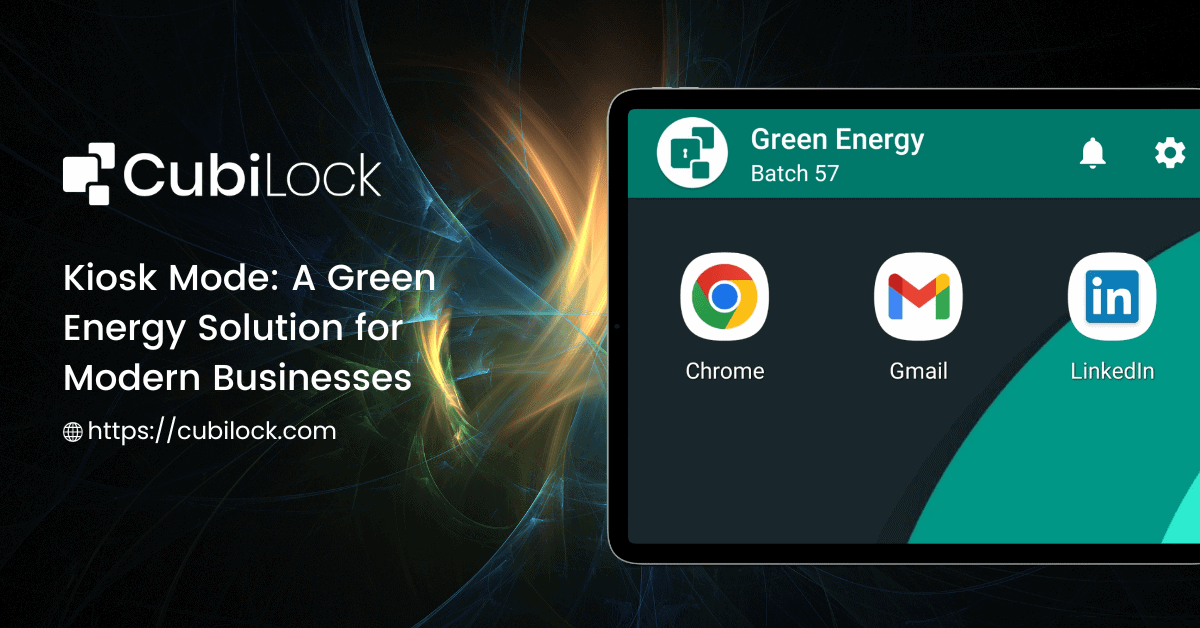 Kiosk mode brings several benefits for businesses, however, many businesses…