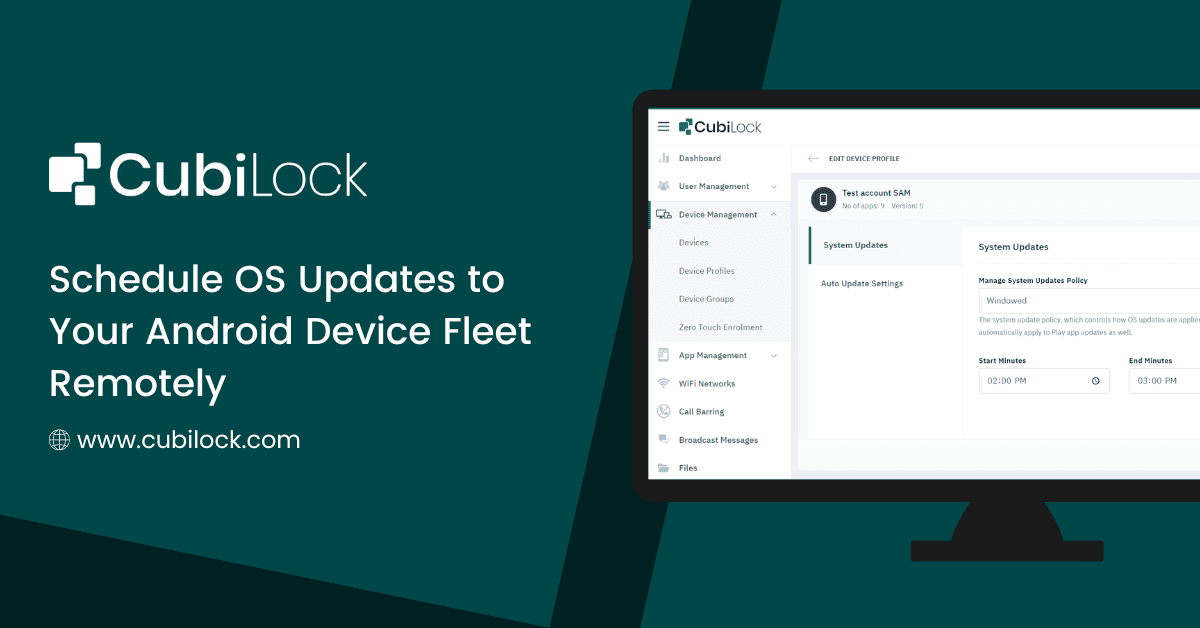 If you're an IT admin, then you probably have a copious amount of responsibilities—from managing the network to building new projects to keeping track of all your company's mobile devices. In all of this, there is the added task of an IT professional to keep the operating system (OS) updated on corporate devices. Businesses cannot afford to delay OS updates or click on the remind me later button day in and day out like we tend to do with our personal devices. This priority is needed mainly because:
The latest OS versions are more secure than the older ones. They also provide support for newer hardware and software, which can help prevent malware from entering your system.
New versions of an OS often provide better performance compared to previous ones.
Not only does it help prevent security breaches and bugs, but it also allows users to get the latest features and patches.
The problem with running outdated OS versions is that they can cause some serious headaches. For one thing, there's additional technical support required for devices running on lower OS versions as it is more prone to malfunctions and security issues. Plus, enterprise apps need to support these OS versions so they can run properly. The last thing you want is an app not working right or technical issues arising because the device was running an old version of its operating system.
However, if you do choose to update devices' OSs. sometimes even they can turn out to be faulty, affecting the work of employees that depend on these apps and devices. Sometimes, critical enterprise app(s) may not fully support the latest OS version, resulting in bugs and issues. Another common issue that IT admins run into is that enterprise network bandwidth may get affected if several devices are updated at once. Also, bugs in the latest OS may prevent the device and the apps in it from functioning properly, which could lead to an increase in network traffic.
That is why there needs to be an effective strategy put in place for updating your devices' operating systems. Manually updating your OS is time-consuming and sometimes impossible with so many devices being used nowadays. Some businesses leave it up to their employees to keep up with device updates but no business can afford downtime during work hours especially not for routine tasks like system updates that keep reoccurring. But if you can automate device updates rather than relying on end users to update their own devices – then there are some big benefits.
Schedule Updates to Your Android Device With CubiLock
Using CubiLock, you can select a time frame to update apps and schedule them during non-working hours. The disruption caused by OS or app updates can be avoided when you schedule them according to your employee's work hours. Additionally, you can eliminate frequent update pop-ups that are quite distracting when you are focused on a specific task. This way, you do not have to hamper the productivity of your employees and also get the OS and apps updated on time without losing out on valuable work. You can also remotely push updates on roaming devices or geographically dispersed devices over the air, without any manual assistance or physical presence of the IT team.
Configure OS Updates From CubiLock
To configure OS updates or app updates remotely to your fleet of devices follow the steps given below:
Step 1: Login / Sign Up to the CubiLock Portal.
Step 2: On the console, navigate to Device Profiles from the menu in the left-hand corner.
Step 3: Select the device profile you wish to work with.
Step 4: Click on Edit > Update Settings.
Step 5: Under System Updates, from the drop-down menu select the OS system update policy that suits your preference: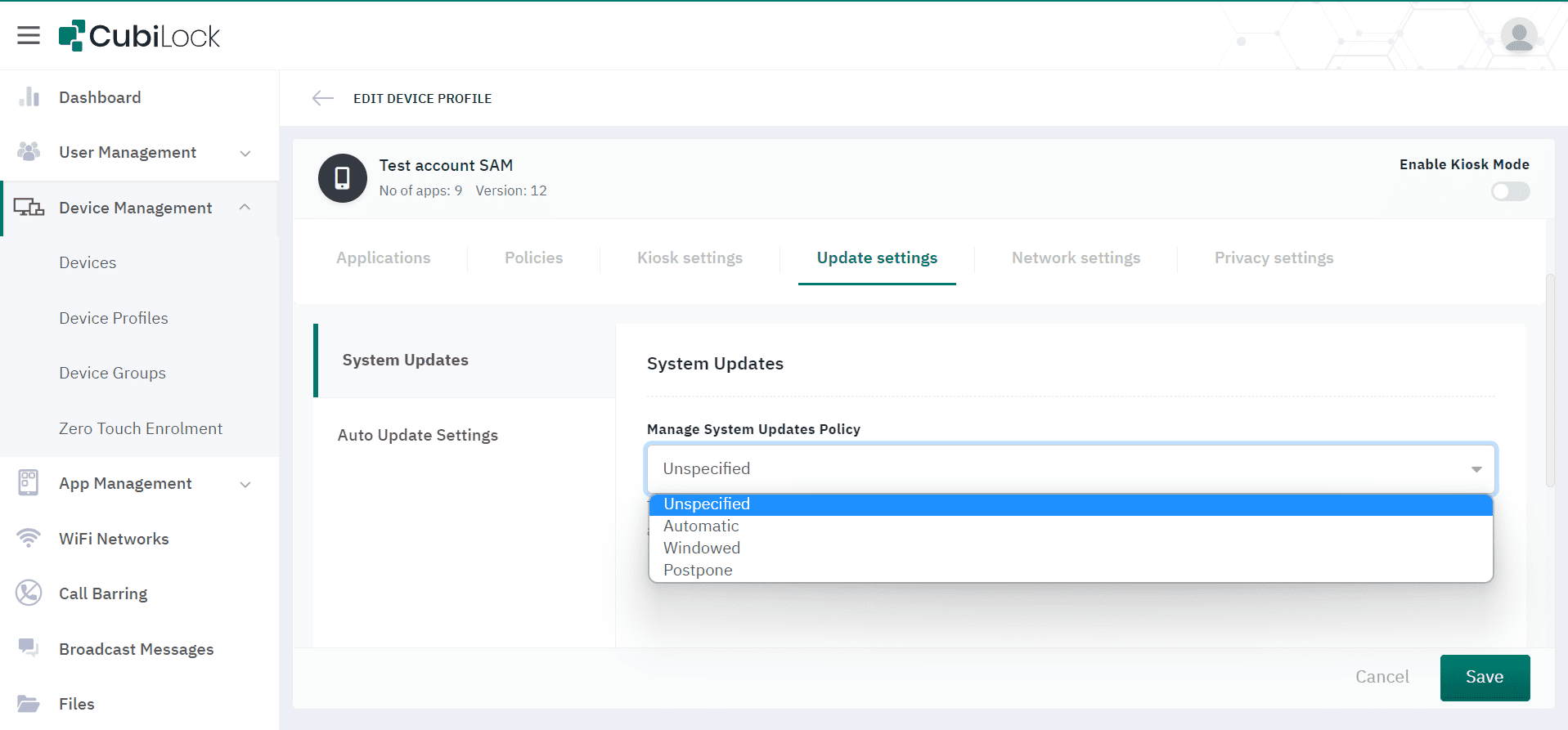 Automatic: This mode updates your OS automatically whenever it is released.
Windowed: This mode allows you to schedule your updates at a preferred time.
Postpone: This mode halts from rolling out the OS update until IT admins make changes.
For Automatic Google Store App Updates,
Step 6: Under Auto Update Settings, from the drop-down menu, you can apply the app update policy that suits your preference: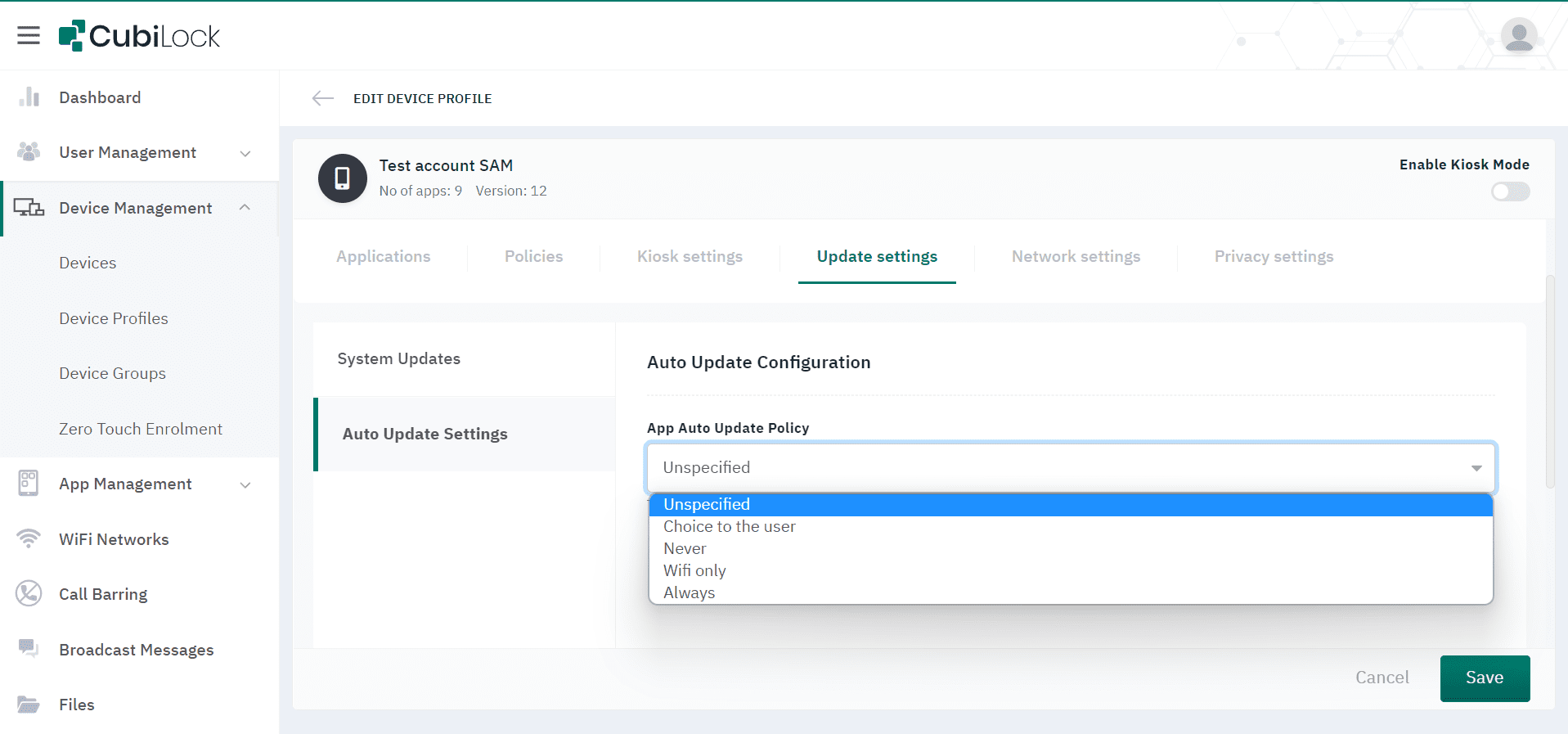 Choice to the user: The end user is given the autonomy to update the apps.
Never: Auto updates are disabled.
WiFi only: App updates only when devices are connected to WiFi.
Always: Apps automatically update every time.
Step 7: Save your changes.
Following these simple steps, CubiLock offers to take over your IT admin's load of updating OS and Google Play Store apps. It can help you push updates instantly or schedule them for the right time. If you want to ease your IT admins from the never-ending device management chores then considering an all-in-one mobile device management suite like CubiLock can contribute to the business tremendously.

Apart from being a true sushi enthusiast, Sadichha (Aka SSH) is a content writer and blogger at CubiLock. She is passionate to enchant everything boring and nitty gritty about technology through her writings for her readers to enjoy and learn from at the same time. When she is not at her desk crafting content, you can catch her occupied with her cat.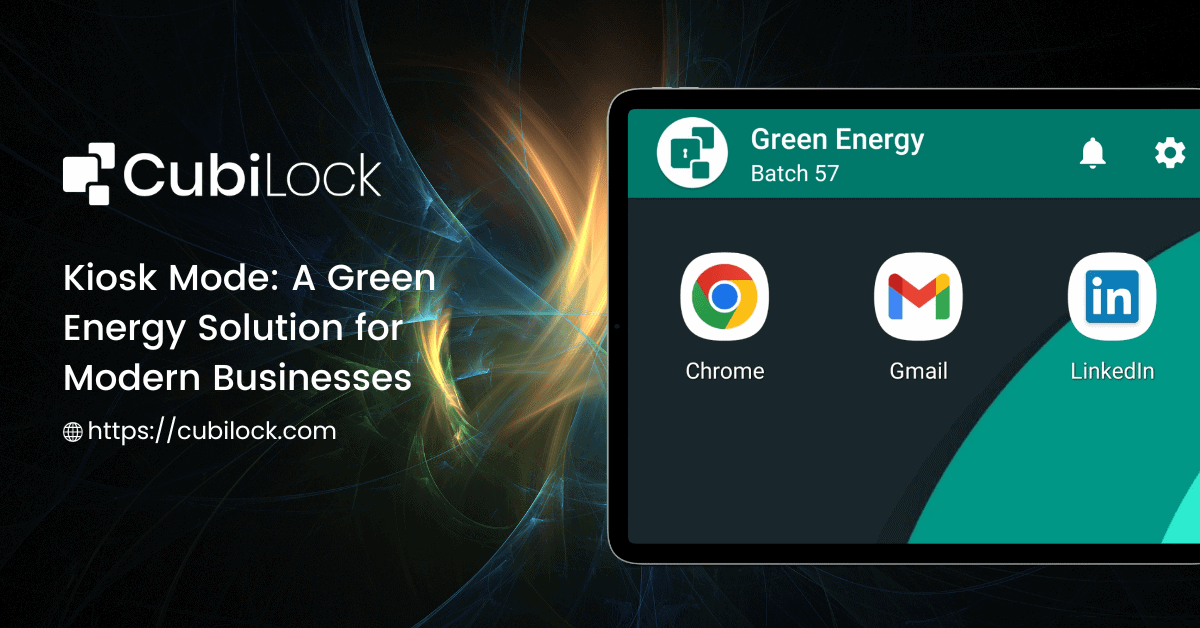 Kiosk mode brings several benefits for businesses, however, many businesses…