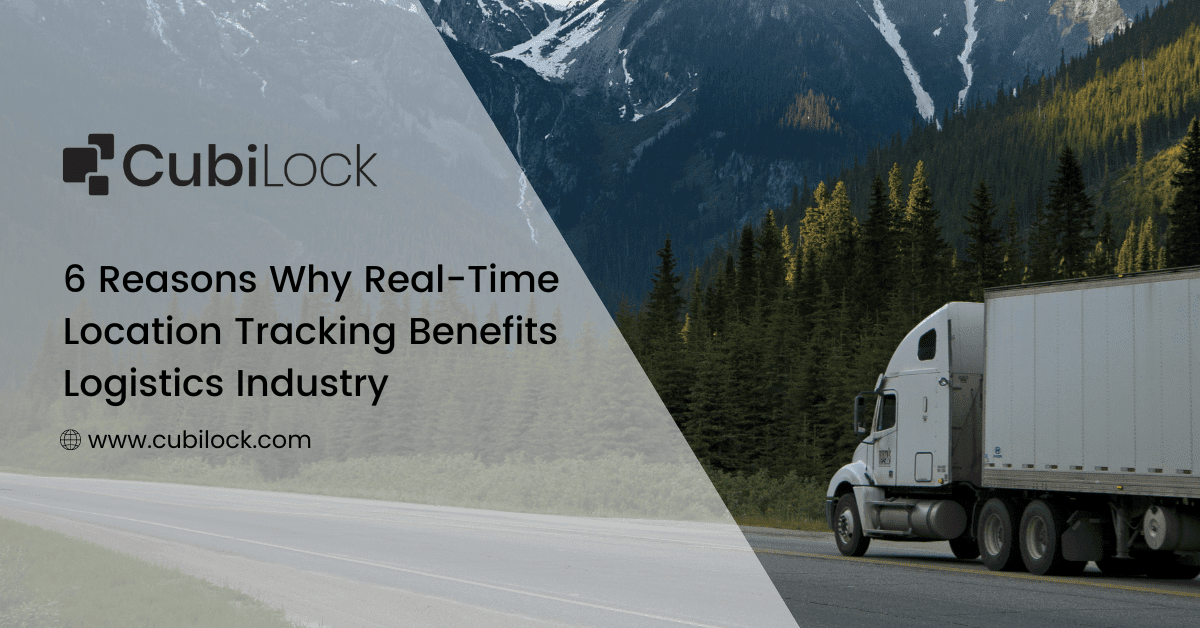 Complexity is the term that best describes the logistics and supply chain industry. With multiple interconnected parties, operational deadlines, time constraints, and rigorous evaluation and estimates, things quickly become disintegrated and muddled. In-transit to delivery phase is a time-sensitive period that has its own share of risks involved. The best way to reduce this overwhelm is to take control of your fleet of vehicles no matter where they are.
Tracking your vehicles in the supply chain is one of the key ingredients to achieving a smooth functioning supply chain system. You need to know what's moving where and when, which can be a challenge when you're dealing with complex webs of transportation and logistics. You need a system that will allow you to do this in real-time. That's where we come in!
CubiLock offers businesses the supply chain visibility that is an essential tool for any logistics company. It allows you to track your fleet and see what's happening throughout your supply chain, which can help you identify bottlenecks, save costs, and optimize your performance. We make sure that you have access to real-time data about your cargo and its movement so that you can see where the biggest risks lie, and also your customers can stay connected with the process.
CubiLock Geofence Technology For Remote Location Tracking
The geofence technology offered by CubiLock deals with the concerns of limited device visibility, control, and tracking when mobile devices that are on the field are prone to be mishandled. A geo-fence function provided by the CubiLock mobile device management (MDM) makes the process of geofencing and setting up virtual borders quite simple. Through the CubiLock interface, managers can simply activate or deactivate policies when devices are outside or inside of specific geographic areas. Businesses may easily build as many digital boundaries as they require remotely. Devices and profiles that enter the geofence are also automatically configured to corporate policies. You can centrally manage your devices at any time and retrieve real-time location from anywhere. But, CubiLock only maintains the location history of devices when the Location History is enabled. With Location History turned on, you can retrieve the recent location history of your vehicles and scan the data for future use right from the CubiLock dashboard as shown below.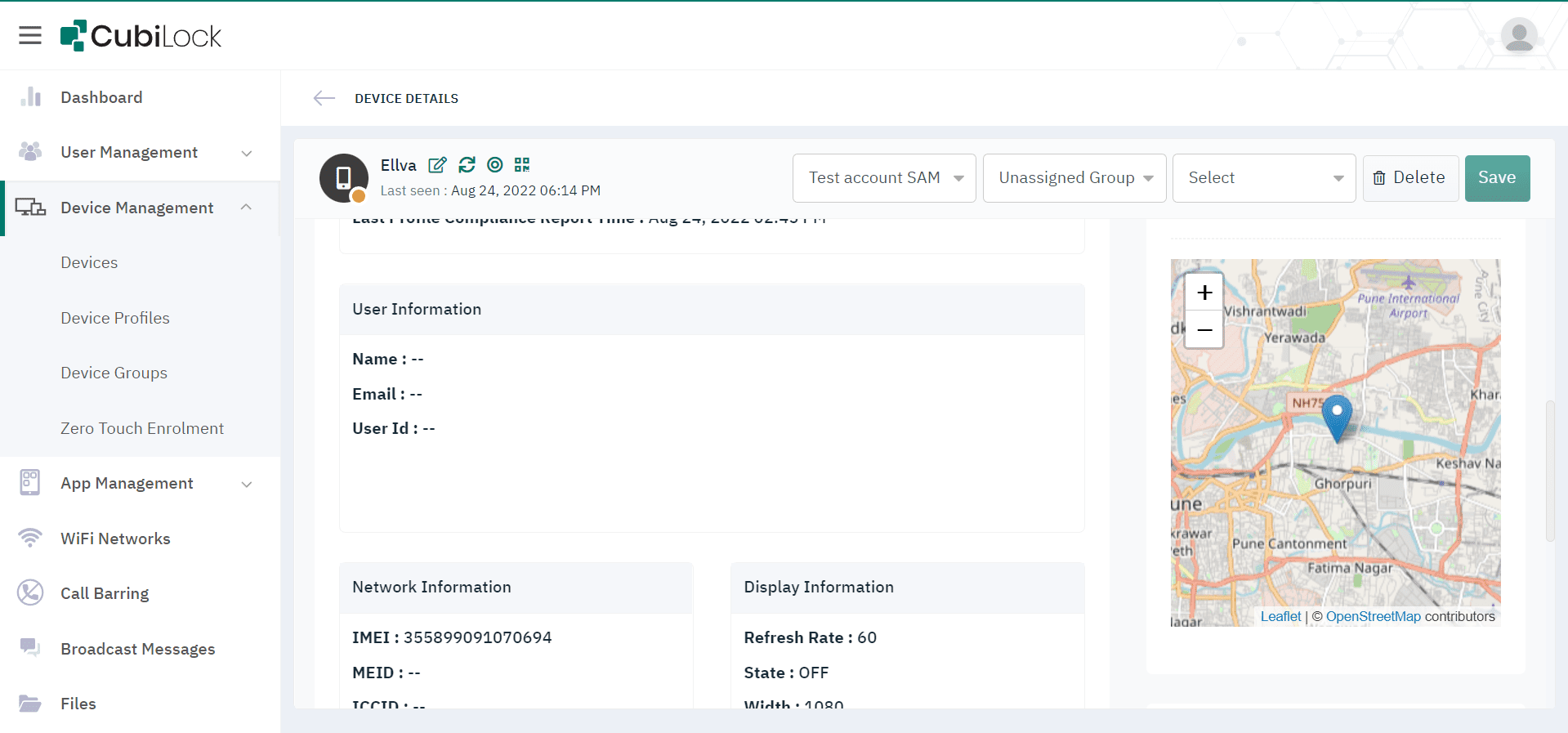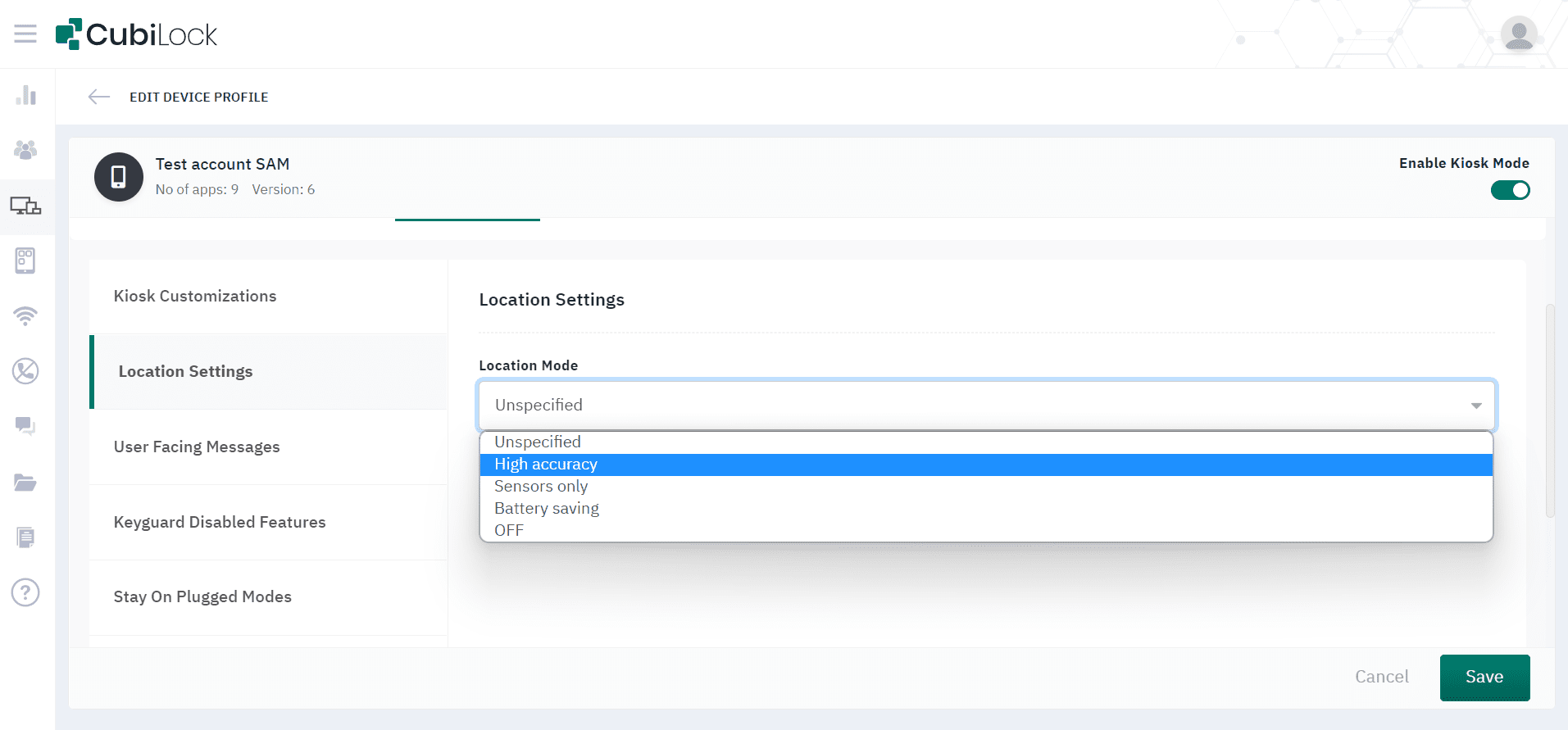 Benefits Of Real-Time Location Tracking
Cost Analysis And Savings
CubiLock assists your business to develop cost-saving strategies by analyzing GPS histories, selecting shorter routes, and simply planning ahead.
You can assess gasoline or fuel costs for each operation related to business and prevent drivers from using fuel for their own personal use. Through vehicle tracking, you can also find out which old cars cost more to operate and correct the bad driving tendencies of the drivers to reduce fuel consumption. With calculated ETAs, this eliminates the chances of delayed deliveries and increases the efficiency of your drivers.
Increased Transparency
We're not going to lie: getting a shipment of goods from point A to point B is a lot harder than it looks. Sure, you can just hire a driver, but what if he gets lost? Or breaks down? Or his fuel runs out halfway through the trip? What if your shipment is so large that you need multiple trucks?
Cargo monitoring in real-time helps retrieve data and information that your business can rely on to move forward in the cut-throat game of logistics.
At CubiLock, we believe in transparency—in knowing exactly where your shipment is at any given moment, without having to rely on third parties like carriers or shippers who may not want to share with you their location at any given moment. With our geofence tracking solutions, you'll never again get stuck wondering if your shipment is safe or still being delivered. Along with that, you can stay connected to your drivers through the broadcast messaging feature, which allows you to send one-way messages and announcements instantly. This is a quick way to reach your field workers and send texts, updates, and alerts within seconds.
Minimal Theft Risks
Theft risks in the logistics industry can be significantly minimized if not completely eliminated with a GPS system in place. CubiLock uses GPS technology to alert the IT admins when the devices leave the predetermined virtual boundary. It can help take immediate action in such events, retrieve time-frames of theft, and recover the stolen data on the devices. This will help narrow down the opportunity for the disappearance of goods, which may result in the recovery of the goods or identification of problem areas to prevent further supply chain disruptions.
Also read: Manage rugged devices for logistics
Optimized Routing
CubiLock's remote geofencing allows you to track your drivers and their routes. Your drivers can be held accountable to choose the simplest and fastest routes while avoiding heavy traffic areas. This is also helpful to navigate new places and unknown shipment routes. You can instantly be notified when the device leaves a certain predetermined route which helps you to engage and act quickly in case of some issue.
Better Fleet Management
Real-time access to location means better decision making which directly translates to effective fleet management. If you need to reroute any of the vehicles in the fleet or assign a new pick-up on the same route, you can do so based on the information received from CubiLock's location tracking solution. Effective organization and planning are the main focuses of this feature. Based on the vehicle's location, you can modify a route, cancel a delivery, and make otherwise choices. You can access the location of your vehicles all from a centralized console which helps manage your assets without any hassle.
Enhanced Customer Service
Customer satisfaction is hard to earn and harder to maintain. The goal of real-time tracking is to ensure timely delivery of shipments to ultimately elevate the customer experience. With the points discussed above, CubiLock enables IT admins to track the real-time location of your roaming devices that helps exercise complete transparency and a dedication to prompt delivery which is a valuable asset. In the saturating logistics industry, satisfied customers are invaluable for businesses to grow and maximize their ROIs.
When you're in the field, time is of the essence. You need to get your product out there as quickly as possible. Whether you need to know if that shipment of fabric that's just been loaded onto your ship is safely on track, or you need to know if your fleet drivers are completing their journeys as fast as they say they are, and even if you need to know what's going on in your supply chain when you're not there—we've got the answer for you.
Get onboard with CubiLock mobile device management solution today to manage your fleet with ease in real-time like never before.
Also read about how to enable Android single app mode

Apart from being a true sushi enthusiast, Sadichha (Aka SSH) is a content writer and blogger at CubiLock. She is passionate to enchant everything boring and nitty gritty about technology through her writings for her readers to enjoy and learn from at the same time. When she is not at her desk crafting content, you can catch her occupied with her cat.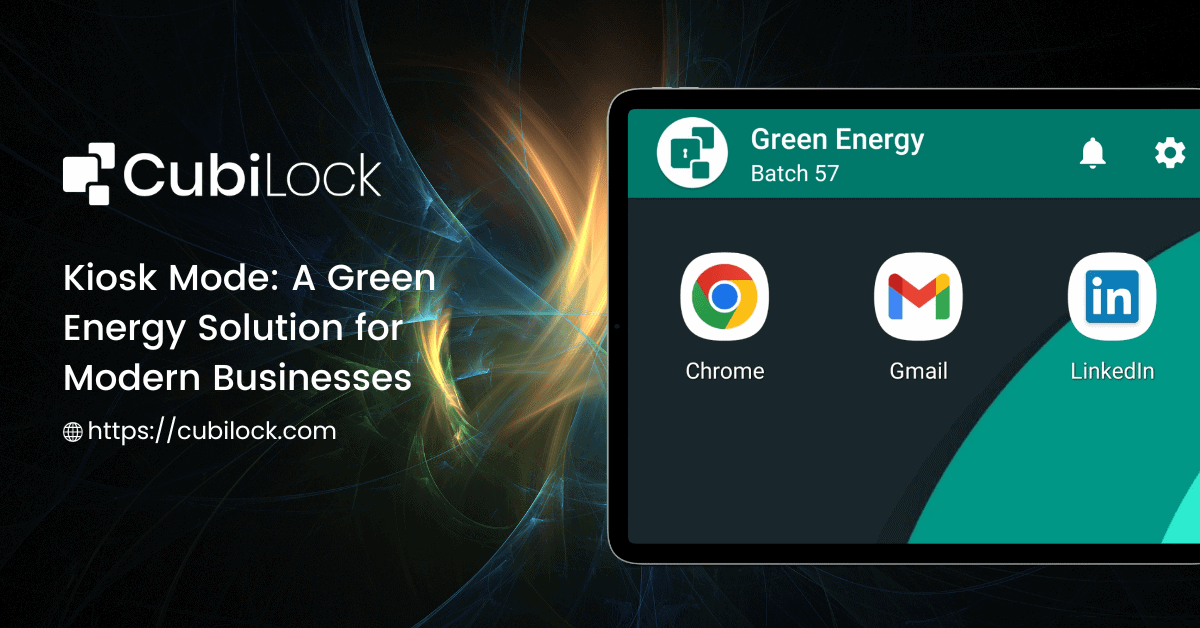 Kiosk mode brings several benefits for businesses, however, many businesses…