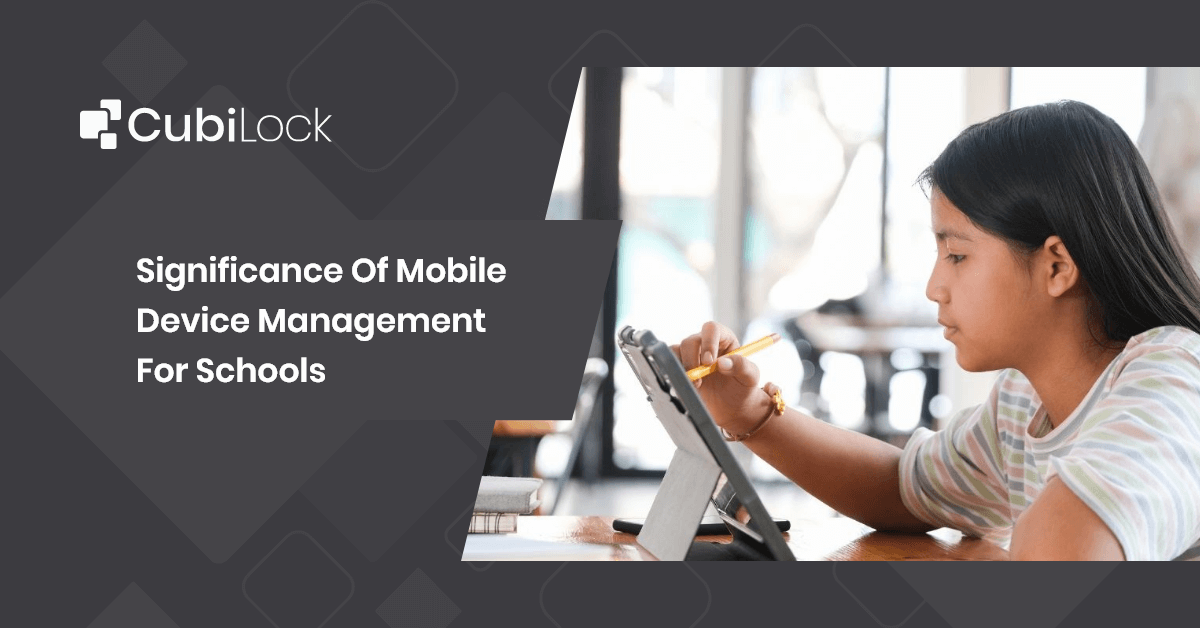 For as long as we can remember, mobile devices were always banned from any school premises to limit distractions for students. But with the advent of technology and the increasing use of mobile phones like smartphones, laptops, and tablets in our everyday life, they are rapidly morphing into powerful teaching tool for all kinds of education systems globally. Today, mobile devices enjoy a substantial presence in most classrooms thanks to Mobile Device Management (MDM) solutions that solve the biggest problem for educators of managing a fleet of deployed mobile devices. With MDM for schools, the hassle of managing multiple devices as a new form of learning module is no longer an intimidating task.
MDM for Schools – An Overview:
Mobile Device Management for schools is a software technology that supports and secures the use of mobile devices in classrooms. It enhances the institutions' data security protocols by providing a rich set of features that allows educators to manage, monitor, control, track, and secure the mobile devices that run under one extensive network (e.g. the school's network). An efficient MDM solution for schools aims to offer visibility and control over the student's and teacher's devices to ensure that academic performance is maximized all while responsibly and safely using the device. 
MDM solutions for education support both school-owned devices as well as personal devices through a centralized platform to simplify and enhance the organization's IT management. It safeguards mobile devices deployed across various departments using cloud-based or on-premise services. More and more education institutions are migrating to cloud-based services which have easier and quicker deployment, no infrastructure or hardware needs, and lower maintenance costs than their on-premise counterparts. With the emerging need for remote learning and the agile and robust offerings of a reliable MDM solution, banning mobile devices from classrooms is like keeping opportunities for expansive learning from students.
Why to Implement MDM Solution for Schools
Creates an immersive learning environment
The children of the technological era are called digital natives for a reason. Technology is ingrained in all aspects of their lives hence, they naturally gravitate towards mobile apps and online tools to gain knowledge and skills as well. MDM solutions for education provide a digitally immersive interactive and flexible learning experience according to each student's learning style and comfort. Digital textbooks, quizzes, games, presentations in audio, video, and written formats expand the narrow traditional classroom techniques and offer students a more intuitive and curated learning environment.
Mobile devices are regarded as the biggest source of distraction among students. They are notorious for derailing students from their classes and exposing them to things outside their academic requirements. In order to solve the problem of attention deficit among students, Android MDM for schools lock mobile devices in kiosk mode. It limits device access to websites and applications that are strictly used for educational purposes only. Educators can restrict end-users from accessing social media platforms, gaming/streaming websites, entertainment apps, messengers, so on and so forth. It also blocks unwanted exposure to harmful and inappropriate online content that is violent, disturbing, or sexually explicit. Mobile device management for schools facilitates a secure and focused environment for students to increase their academic performance and use mobile devices to their advantage, not their detriment. 
Protection from potential network vulnerabilities
Along with that, MDM solutions for schools also provide a powerful defense against the crisis of unsupervised mobile devices on school premises. Students, especially children have little idea about the potential dangers online of malware, malicious hackers, viruses, email phishing, etc. MDM for schools is a protective tool that safeguards the school network from cybersecurity issues and allows students and teachers to use their mobile devices without the constant risks of malware, phishing, malicious links, or intellectual property theft (e.g., theft of research papers, essays, and learning materials).
Likewise, digital classrooms held online are prone to hacking frequently, e.g. "Zoom raids". This phenomenon has been growing in prevalence where video conferencing platforms like Zoom are prone to cyberattacks from malicious people or internet trolls where they cause disruptive intrusion in a classroom environment. Multiple occasions have occurred where while a Zoom session is in progress, unfamiliar users show up and hijack the session by saying or showing things that are obscene, racist, or antisemitic in nature.
For schools to protect their digital platforms and learners from such lewd intrusions and maintain the decorum of a classroom, it is crucial to make mobility management their top priority.
Facilitate remote learning
MDM solutions for schools allow online classes and lectures to operate from anywhere at any time. It has helped to ensure seamless distance learning with the geofencing feature that remotely tracks and controls the activities of the mobile devices enrolled in the software. With remote mode, teachers and students can publish or share documents, text files, images, presentations, and other learning materials safely and directly into all other mobile devices in real-time.
Likewise, while distance learning, system errors and problems are always prevalent. However, learners and parents may not have the knowledge and skills necessary to identify and fix the problem on their own. In this scenario, MDM for schools remotely troubleshoots technological glitches and errors to protect students' classroom experience and also save the school IT manager a great load of time by preventing device malfunction from happening too frequently. 
Educational devices carry a magnitude of confidential data, from the institution's data (research papers, thesis, study material, exam papers, etc) to the student's personal information (name, address, phone numbers, bank account details, etc).
With the MDM for education, educators and students need not stress about device security especially when these devices are used remotely by students. IT admins can gain control over data and information that are stored or shared, even in the case of device theft or loss. It allows you to remotely wipe out data from devices right from the dashboard before any significant damage is caused. This added security helps gain the confidence of students and parents all the same.
Also read: Whitelist websites that are essential for education
Thus, there is no doubt about the importance of Android MDM for schools in today's digital era. The only question that stands is which MDM solutions for school offer all these features that can complement the mobility drive of education institutions. The simple, effortless, and affordable answer to this is CubiLock. CubiLock is a cloud-based MDM for education that has built-in all the above offerings to help schools of any level to enhance their student's academic performance and educators' teaching modules and improve the overall service of the institution.

Apart from being a true sushi enthusiast, Sadichha (Aka SSH) is a content writer and blogger at CubiLock. She is passionate to enchant everything boring and nitty gritty about technology through her writings for her readers to enjoy and learn from at the same time. When she is not at her desk crafting content, you can catch her occupied with her cat.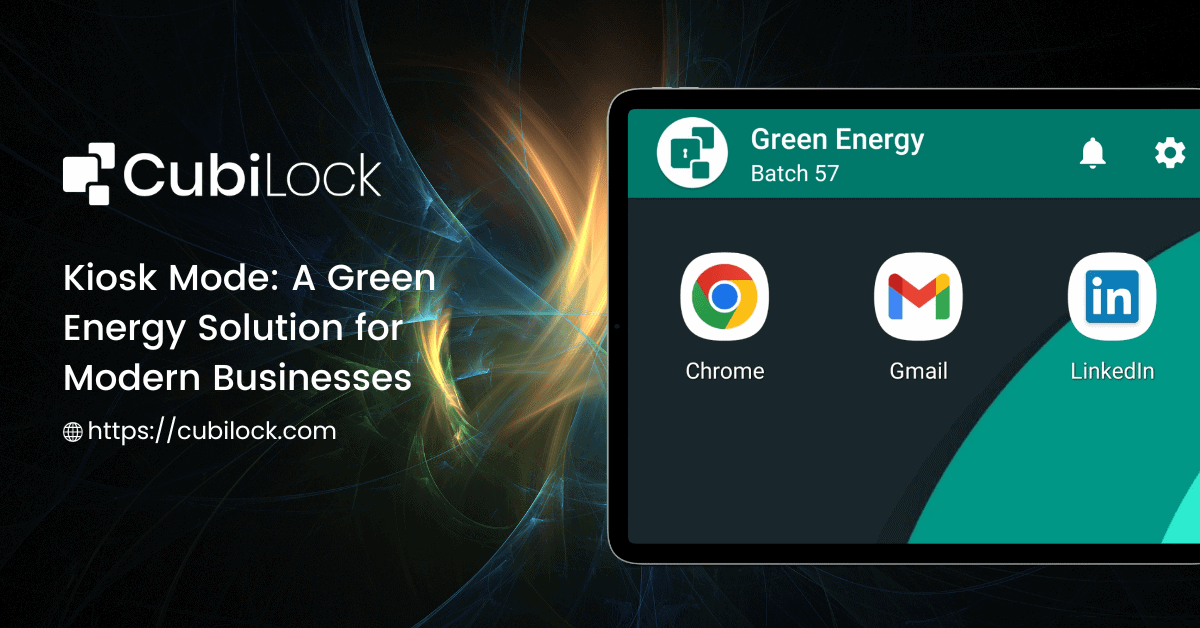 Kiosk mode brings several benefits for businesses, however, many businesses…