The Importance of Mobile Device Management in K-12 Education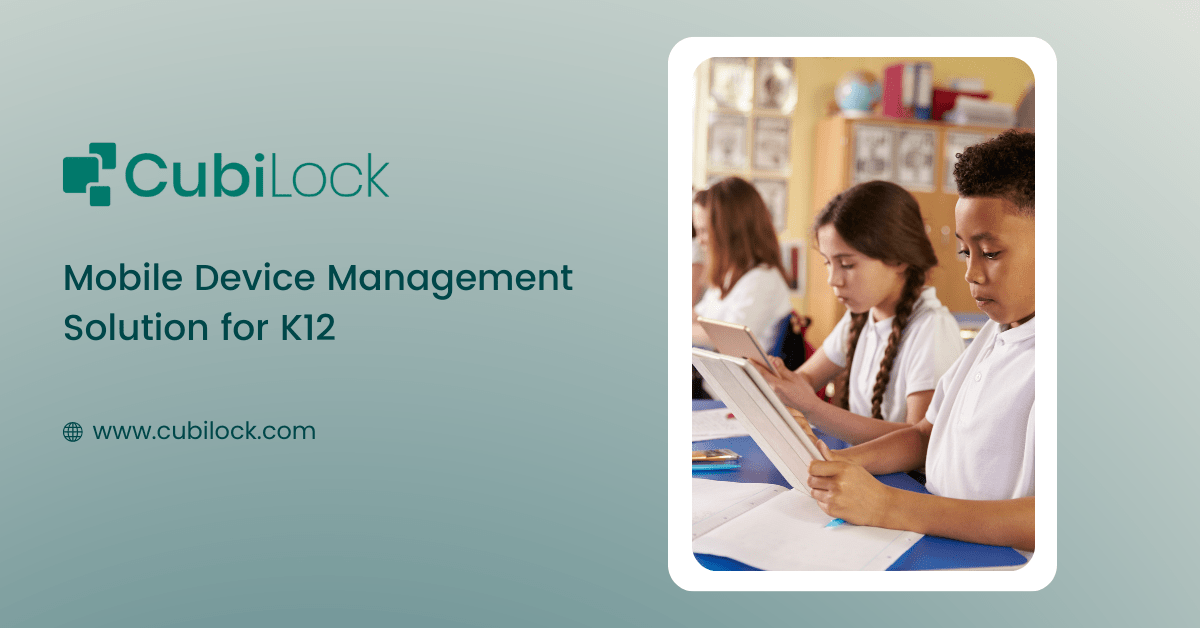 From elementary schools to universities, the education system is undergoing a digital revolution, and mobile devices are spearheading this transformation. Students and teachers today have become accustomed to using laptops, tablets, and smartphones, making it evident that the future of education is deeply intertwined with technology. Traditional teaching methods are giving way to interactive digital mediums, smart learning techniques, and eLearning portals, allowing students to pursue education from anywhere in the world.
In this post-Covid world, it's apparent that technology has permeated every facet of our lives, and the education system is no exception. The positive contributions of technology during the Covid-19 crisis have helped to erase any doubts or skepticism about its role even in K-12 education. This new age of learning has opened up opportunities for K-12 students to access high-quality education that was once limited to the boundaries of a classroom.
To facilitate this inevitable change, these education systems are now embracing Mobile Device Management solutions for Education to integrate digital learning seamlessly into their teaching practices. This solution not only enables educators to deliver engaging and interactive learning experiences but also ensures that students have access to high-quality and collaborative learning from anywhere in the world. 
Key Points To Look Out For:
Prior to implementing an MDM solution in a school, there are several important factors to consider. These include:
Assessing the needs of your school: Firstly, it is important to consider the unique needs of your school. Some schools may require device management solutions with advanced features such as geofencing, while others may only need basic device management capabilities. Assessing your school's specific requirements will help you select the right fit for your school.
Ease of use: A good MDM solution should be easy to use and intuitive, especially for teachers who are not tech-savvy. The user interface should be simple, with clear instructions and easy-to-navigate menus, so that teachers can easily manage devices and apply policies.
Easy onboarding of devices: There are hundreds of new students joining and hundreds leaving the school every year. Deploying devices to students can be time-consuming, especially when done manually. This is why bulk enrollment is a non-negotiable which makes it easier to onboard new students and devices in a timely manner, reducing downtime and increasing efficiency.
On-premise or cloud solutions: There are two types of MDM solutions, either on-premise or in the cloud. On-premise solutions are installed on local servers, while cloud solutions are hosted on remote servers. Consider which deployment option suits your school's needs best in terms of scalability, security, and cost-effectiveness.
In-house apps: Some schools may have their own custom apps for students and staff. It is important to ensure that the solution can support in-house school apps and that they can be easily deployed and managed.
Policies and configurations: Different MDM solutions offer different ranges of policies and configurations where most of which are business-oriented. Having a solution that supports school systems is important. Policies such as restricting access to certain apps, setting screen time limits, blocking status bars, and controlling access to the internet must be noted.
Why Does K-12 Education Need MDM?
K-12 schools and especially elementary kids need their devices managed, protected, and controlled with a mobile device management solution to create a secure and distraction-free environment for students. K-12 schools can completely transform how they utilize mobile devices in classrooms when they can leverage these capabilities of MDM:
Protection of Personal Data: With the rising case of BYOD practices implemented in the classroom, there is a risk of exposure to the personal data of students and teachers. With containerization, an MDM solution can separate school-related data and apps from personal data and apps, helping protect this data is not shared or accessed by unauthorized users. It gives students more flexibility and confidence to use their own devices at school or in the comforts of their homes.
Content Filtering: Enforcing control access to content such as files, websites (whitelisting websites), and apps, is crucial to ensuring that students do not access inappropriate or distracting content during class time. By locking the devices in kiosk mode, a device management solution allows IT admins to restrict access to websites and applications that are strictly used for educational purposes only, which helps students stay focused on their academic materials. It helps schools filter and block unwanted apps and websites to prevent students from accessing malicious content that may infiltrate the devices and steal sensitive information.
Data security: In a collaborative environment such as a classroom, where data and files are exchanged in big volumes, it is incredibly important to create a secure platform for both students and educators. With features such as Android Kiosk Mode, website whitelisting, geolocation tracking, and remote access, schools can always stay vigilant about the use of their mobile devices and the safety of their data.
Furthermore, schools can enforce strong passwords, encryption, remote data wipe out, and other security policies, protecting devices and sensitive data from cyber threats.
Centralized device management: With so many deployments, physical and remote, the IT team at schools is usually overworked. Especially for smaller schools, with limited IT resources, this kind of undertaking might be intimidating. But an MDM solution can take over and automate the tasks of managing and maintaining devices remotely, allowing administrators to perform tasks such as bulk enrollment, OS updates, app installations, remote troubleshooting, and data backups from a unified console. This reduces the need for physical device management and improves the overall efficiency of your students and IT team as well.
Compliance: Compliance with regulations is usually not given as much attention. But with an MDM solution in place, schools can meet regulatory requirements and not worry about compliance with data protection and privacy laws, reducing the risk of penalties and fines.
To Conclude
The education system has witnessed a significant transformation due to the increasing use of technology, and this transition is set to continue in the future. The integration of technology has made education more accessible, interactive, and engaging than ever before, paving the way for a bright future for the education industry. The faster schools adapt to this change the better educational opportunities they can provide their students. CubiLock is an MDM solution that is dedicated to simplifying device management for schools and helping educators create the best learning environments for their students. It can cater to your specific mobility challenges and push policies and configurations that can empower educators, students, and parents to make the most of digital learning.
Device Security Analyst, loves testing devices that are used for dedicated purposes.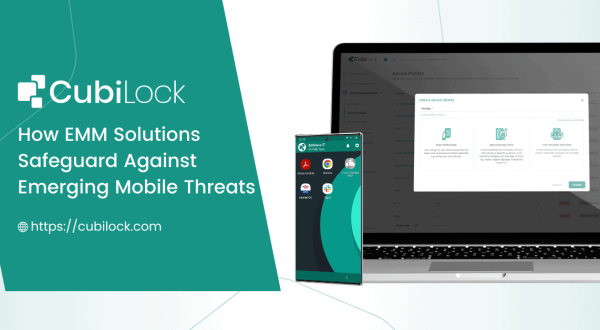 Explore how Enterprise Mobility Management solutions act as defenders against…