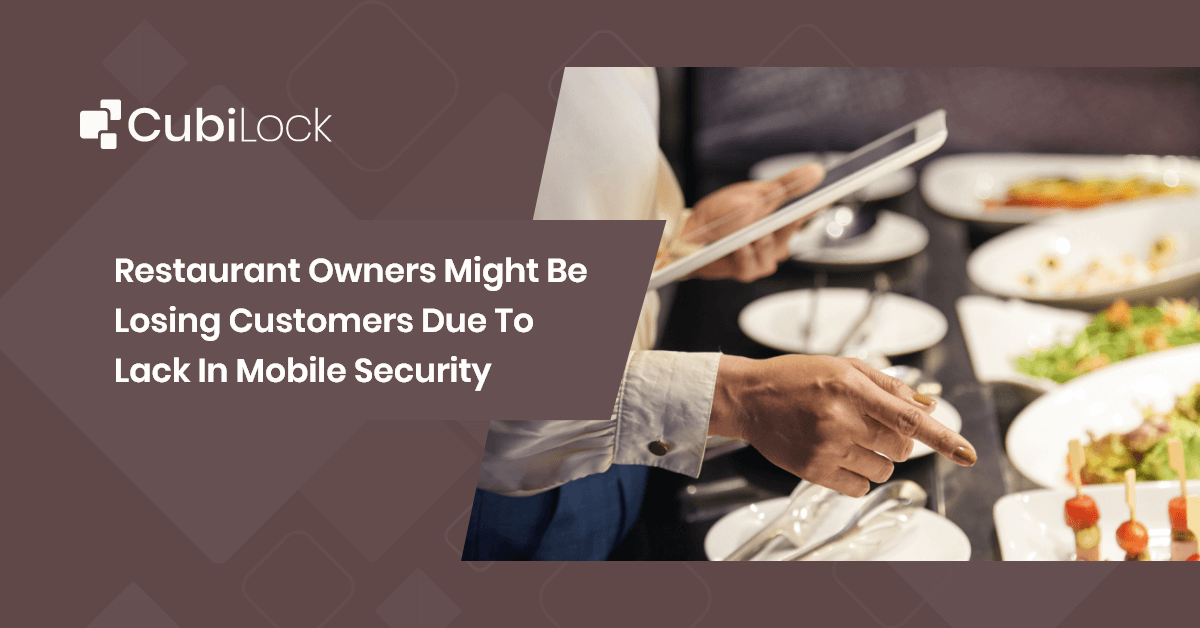 Undoubtedly, mobile technology is radically changing the restaurant industry. The digital revolution has left no stone unturned and whether this is your small business venture or you've achieved a name in the game, digital dining convenience has become a non-negotiable customer expectation. Restauranteurs are extensively depending on smartphones, tablets, laptops, and IoT devices not only to attract new diners but to retain their regular customers.
Over 80% of restaurants are turning to technology—like online ordering, reservation and inventory apps, and restaurant analytics—now more than ever to help them run their business successfully and efficiently.
41% of restaurants use or will soon use handheld server tablets.
68% of customers agree that the use of server tablets improves the dining experience.
During the covid-19 global pandemic, tens and thousands of eating and drinking establishments all over the world closed down for business. Others that managed to survive did so by using digital mediums. Even now that restaurants are up and running, business owners have acknowledged the value of deploying mobile devices and digitalizing the in-person experience for driving revenue, increasing customer satisfaction, and building loyalty.
Food for thought
The modern-day restaurant is deploying mobile devices left and right to manage every aspect of their operation and keep customers happy. But they are heavily failing to give a thought to their security framework and protocols to sustain these altercations. This brings forth multiple data privacy concerns and mobile security issues. Putting security on the back burner or as an afterthought has proven to cause astronomical damage to organizations. Restaurants today are standing on mines of sensitive data, from their customer's personal phone numbers, addresses, and emails to their social security numbers and their credit/debit card details. Knowing this very well, restaurants have increasingly become a preferred target by hackers due to their dated security systems and weak spots in Point Of Sale (POS) systems.

According to the IBM data breach reports, in 2021 data breach costs rose from USD 3.86 million to USD 4.24 million, which was the highest average cost in the 17-year history of this report. The implications of security breaches are not solely expensive but also detrimental to brand reputation. Customer loyalty severely takes a hit when such incidents take place and it takes years for restaurants to recover from one such mishap. A Centrify study reports found compromise of confidential information caused 65% of victims to lose trust in an organization following a breach.

Most restaurants do not look for solid mobile security measures until it is too late. Taking proactive and stringent precautions against data breaches is a serious necessity that most restaurants ignorantly miss and pay for in the long haul.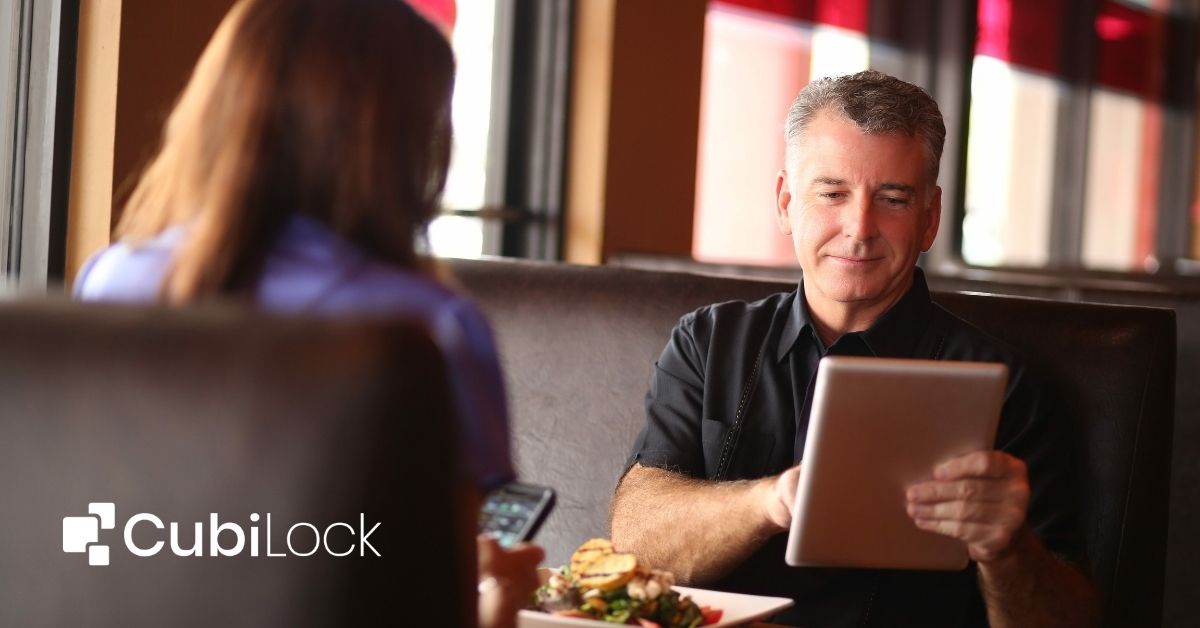 Protect Restaurant Data With MDM for Restaurants
Luckily, security breach issues faced by restaurants where guest or company information is accessed and used inappropriately can be completely avoided with MDM. Mobile Device Management Solution (MDM) is a comprehensive mobility management solution used to secure, manage and monitor mobile devices that have been deployed by enterprises that are either personally owned or corporate-issued. Restauranteurs can leverage the robust and dynamic features of MDM to manage devices and secure data across multiple platforms, from a single console. CubiLock is one such enterprise mobility management solution that has been designed to make security your primary focus and mobility management the least of your concerns with:
Android Kiosk Mode
CubiLock Android kiosk mode allows you to curate apps that can be enabled or disabled depending on the work purpose of the specific device. It restricts third-party apps and internet downloads that can be unsafe for professional devices as malware or viruses can be present in them that will harm valuable data. Devices can be limited and purposeful rather than exposed to network vulnerabilities and hackers at all times with a kiosk lockdown mechanism.
Geofencing
The location-based tracking on CubiLock uses the latest geofence technology which tracks devices in real-time. It creates a virtual boundary for the device and sends alerts when the device leaves the specified area. Restaurants need to know immediately when the mobile devices leave the premises. It reduces the chances of device theft, misuse, or loss due to any reason. The real-time tracking allows IT teams to quickly act on factory reset protection or remote device wipe-out decisions to keep the data protected in critical cases.
Device Access Control
CubiLock allows peripheral device lockdown such as Wi-Fi, Bluetooth, Camera, Screen Orientation, Airplane mode, Audio, GPS, etc from the cloud. It remotely configures restaurant policies and device settings so that unwanted and unauthorized third-party connections are disabled to mitigate attacks from third-party connectivity.
Password Protection Policy
CubiLock offers password protection and encryption of messages and e-mails. It authenticates device access with its passcode policy, ensuring data and files that are contained or shared in the devices are done so securely.
Website Whitelisting
The internet is the main breeding ground for hackers and viruses to infiltrate network systems and compromise corporate data. Website whitelisting allows restaurants to allow certain websites while blocking the rest from the CubiLock dashboard which eliminates the majority of the privacy concerns and data breach issues.
Restaurants can no longer deny that the mobility trend is shaping the future of the restaurant industry. There is heavy potential profit for hackers in the restaurant industry, which is why the restaurants need to ramp up their security if they wish to protect their customer's valuable data and save face for the company. CubiLock is determined to provide data security and device management with 360-degree device visibility and control. It is dedicated to refining customer experience and employee engagement with its agile mobility management capabilities.

Apart from being a true sushi enthusiast, Sadichha (Aka SSH) is a content writer and blogger at CubiLock. She is passionate to enchant everything boring and nitty gritty about technology through her writings for her readers to enjoy and learn from at the same time. When she is not at her desk crafting content, you can catch her occupied with her cat.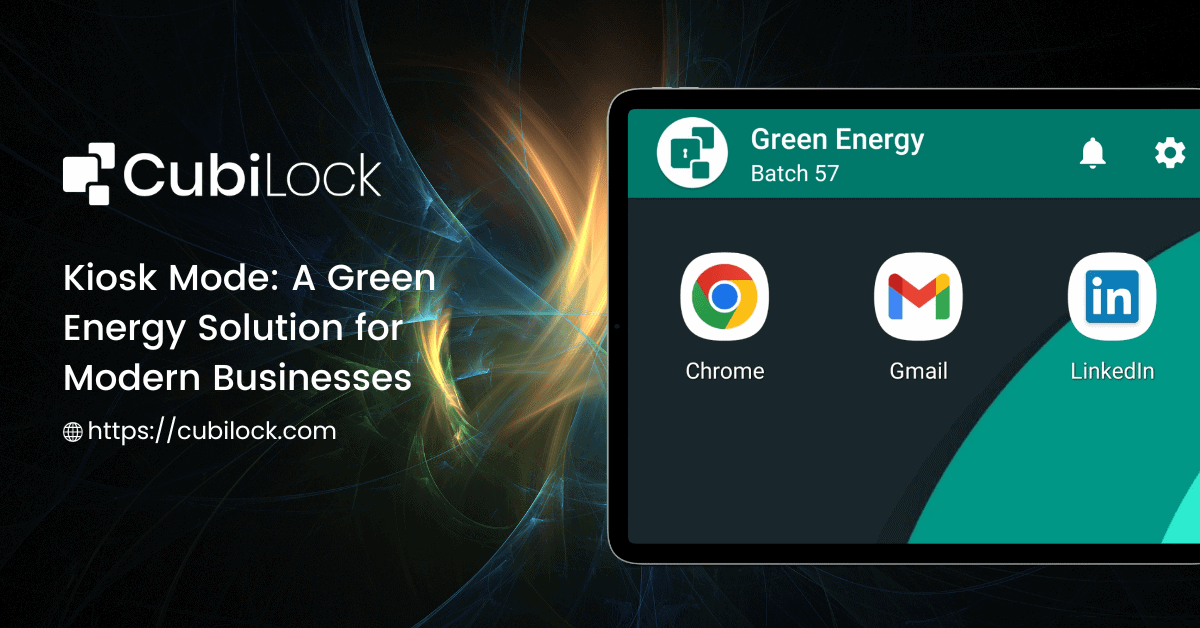 Kiosk mode brings several benefits for businesses, however, many businesses…