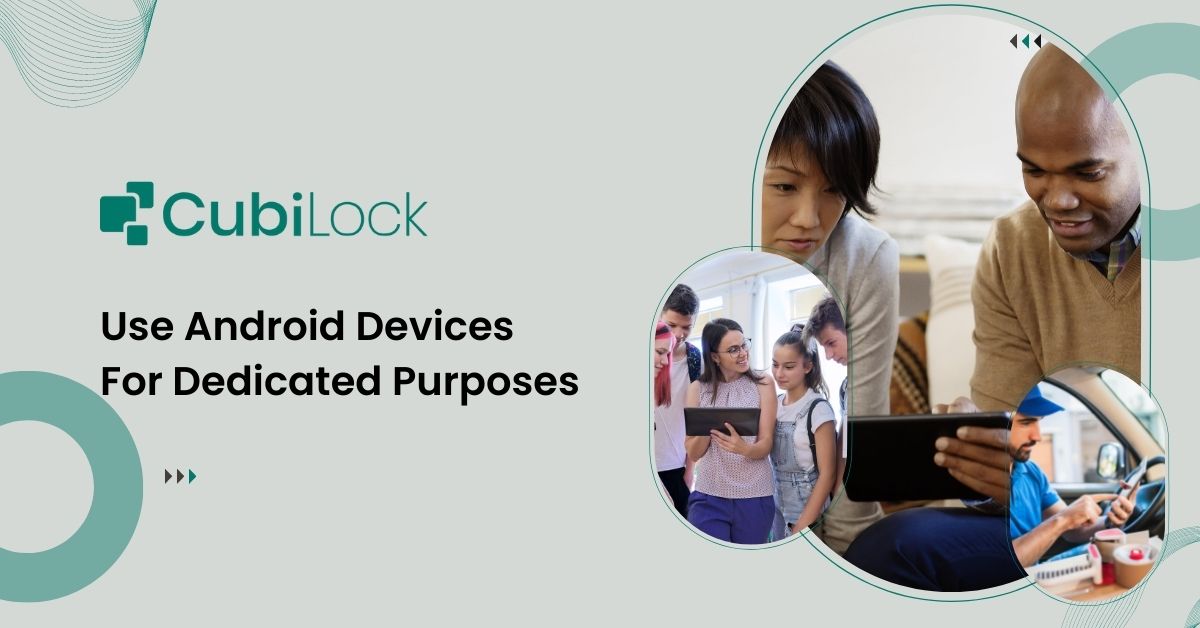 In the current business arena, numerous organizations have digitally revolutionized their workspace by furnishing devices such as cell phones and tablets to their workers that break down the inflexible and ineffectual walls of traditional businesses. This advancement promises the business world operational efficiency and vows to further develop their employee's work proficiency and productivity. If you are curious to know how to lockdown Android tablet for business purpose that leads you to digitalize your workplace, maximize profits and ROI you've landed on the right article!
But at the same time, building a digitalized workplace possesses its own set of challenges. The devices are deployed for purpose-specific work but they are loaded with a multiplicity of features that either support employees in their work or stray them away from it. Devices quickly demonstrate counter-productiveness when they hamper the effectiveness of workers in the business due to a lack of governance and control over them in the workplace. Organizations are prone to suffer when the cell phones and tablets that are given to the representatives for work reasons are abused for different purposes, such as misusing the internet, social media access, watching unauthorized recordings and videos, playing games, and so on. It is not only time-consuming and financially straining with Wi-Fi and data expenditure but also threatening to the security protocols of the business.
Workers might indeed download unwanted applications that contain malicious viruses or expose the devices to dangerous online activities which might hurt the gadgets and the business data on them. Without proper data security and operation, these tablets beat the purpose of work effectiveness. Likewise, cases of theft and loss of tablets are burdensome trouble of data breach that most likely makes a business extremely vulnerable and causes irrecoverable damage.
Hence, when installing multiple devices in the workforce, it is critical for any business to maintain the office's data safety protocols and to ensure the optimal operation of these devices. The simplest way to warrant this control is by being able to lockdown Android tablet for business purposes using kiosk lockdown solutions like CubiLock.
Lockdown Android Tablets With CubiLock
CubiLock is a scalable and reliable mobile device management software that ensures device management and control via means of turning them into devoted Android kiosk mode devices. It seamlessly permits the lockdown of android tablets via a unified interface to restrict distractions for end-users with access to only predetermined applications and websites to boost productivity. CubiLock is one of the indispensable software programs for organizations seeking a simplified approach to lifting the dangers of integrating technological systems by enabling the kiosk lockdown on their Android tablets with minimal hassle.
Key Features – Lockdown Android Tablet For Business Purpose:
Bulk enrollment of devices and centralized management and supervision of android gadgets over the cloud.
Configure, install, update and troubleshoot apps and websites remotely through a user-friendly dashboard.
Lockdown of android tablets and mobile devices using Android single app mode or multi-app mode according to the needs of the business.
Password protection of applications on gadgets for secured use by the end-user.
Enable applications and websites utilized by businesses for productiveness and disable applications and websites that hinder the same with the whitelisting/blacklisting feature.
Block users from browsing distractive online platforms and accessing unauthorized applications.
Analyze, track and report the work performance of employees and improve device usability.
Enroll a fleet of gadgets at once using Android Zero-touch enrollment, QR code, Email, and OTP. Delete all data and files in a device in case of a data breach, device theft, or loss.
Real-time location tracking of all gadgets using GPS technology.
Lockdown android device peripherals such as Wi-Fi, Bluetooth, Camera, Screen Orientation, Airplane mode, Audio, GPS, etc. to remove unnecessary use.
Custom company brand logo and wallpaper branding on all gadgets that gives an overall professional interface.
Steps to Lockdown Android Tablet for Business:
Sign in to your CubiLock Portal.
Create/edit device profile.
Toggle to enforce lockdown mode as shown in the screenshot below.
You can even select the type of installation for each application.
Apply settings on all devices enrolled in the profile.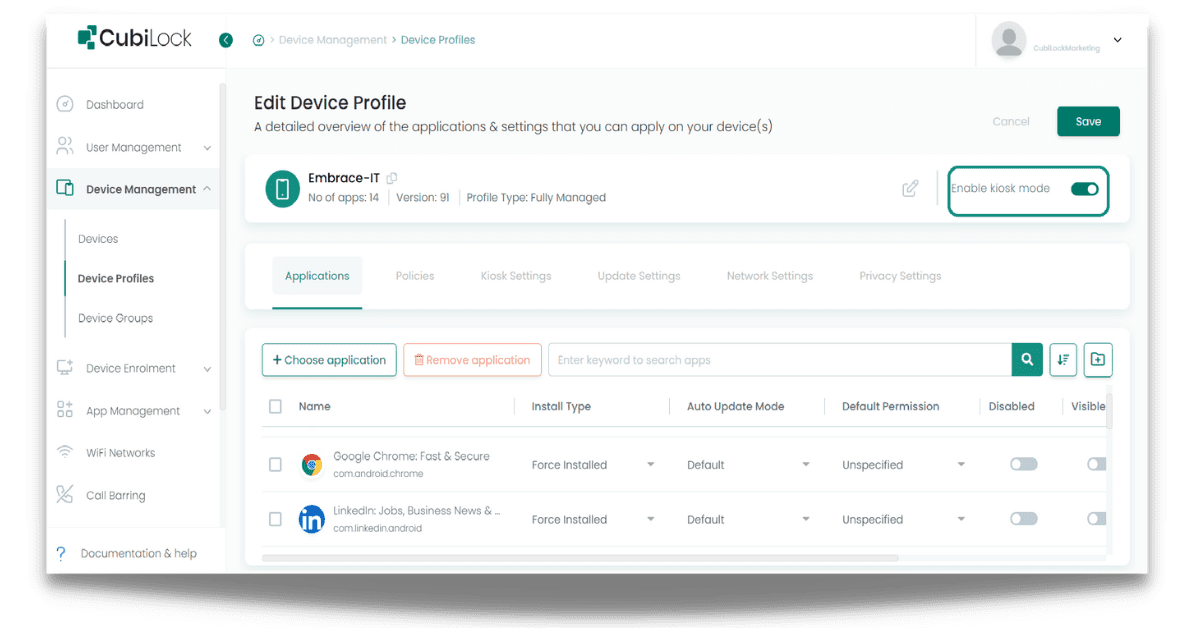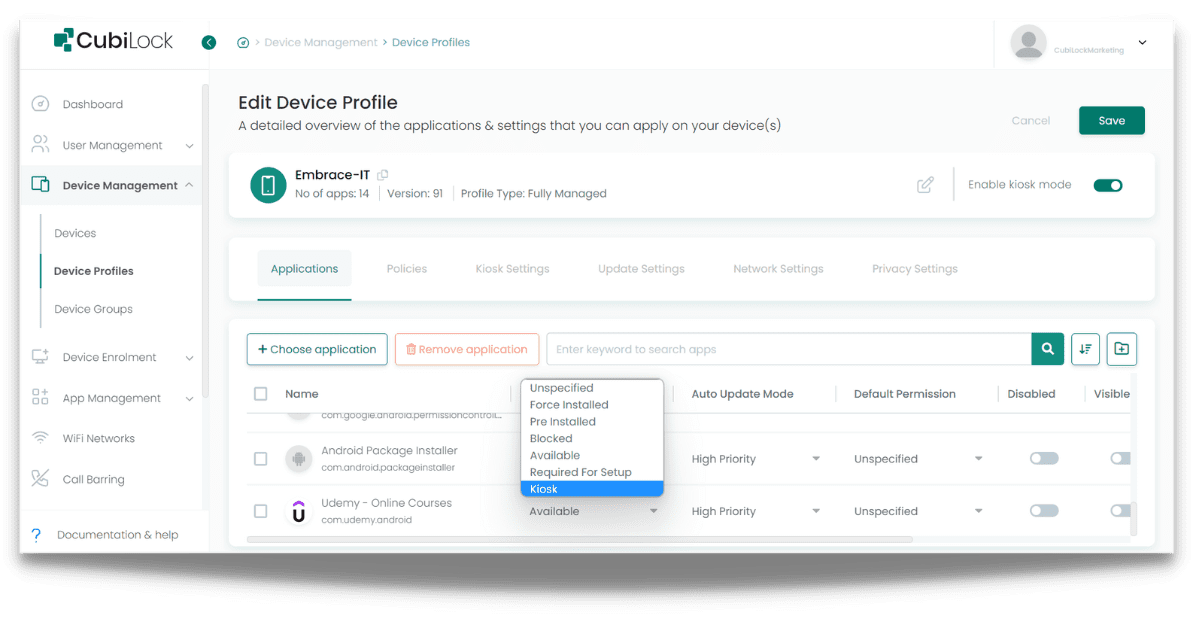 Benefits of Kiosk Lockdown Feature for Businesses
:
1. Improved work performance
A set of rules and guidelines put into effect by a business does not particularly restrict employees from engaging in distracting avenues during work hours. This infringement can be easily controlled with Cubilock leaving behind the laborious hassle of tracking and supervising employees to stay focused on their work. With lockdown Android tablet for business feature, IT administrators can effortlessly enable kiosk mode with a toggle button on the screen.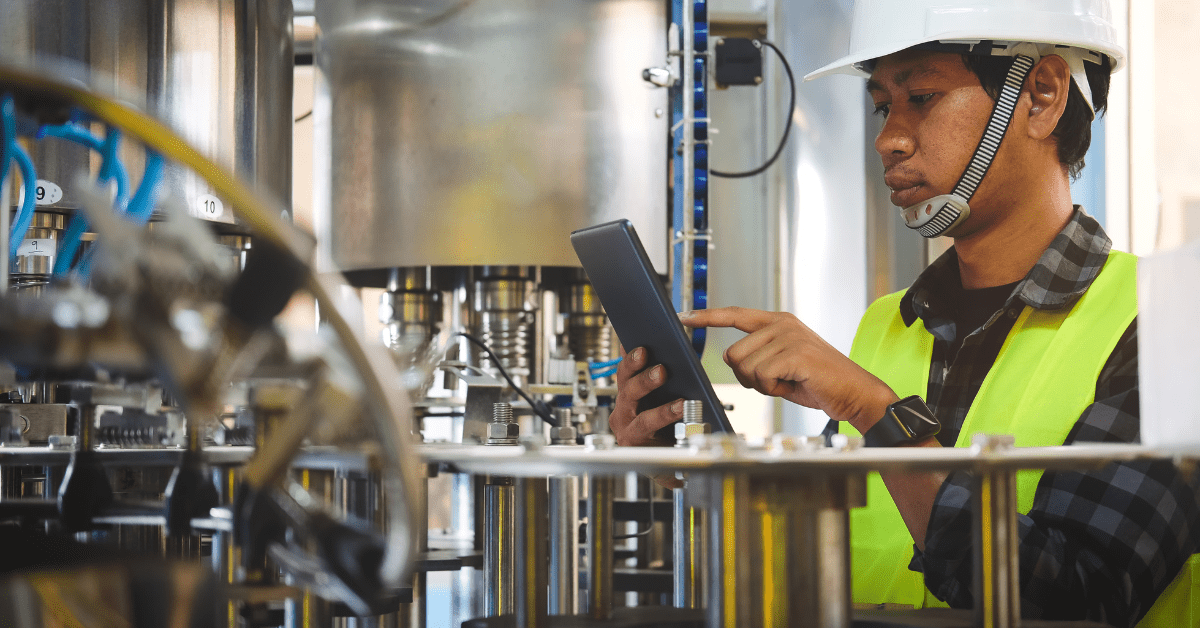 2. Reduced additional costs
Financial resources are the backbone of any business. Data over usage will increase the costs of day-to-day operations of the business which could otherwise be invested in valuable projects and overall growth of the business. CubiLock collaborates with mobile devices to not only save unnecessary use of wasteful data but also the cost burden of device maintenance and extension of the IT team.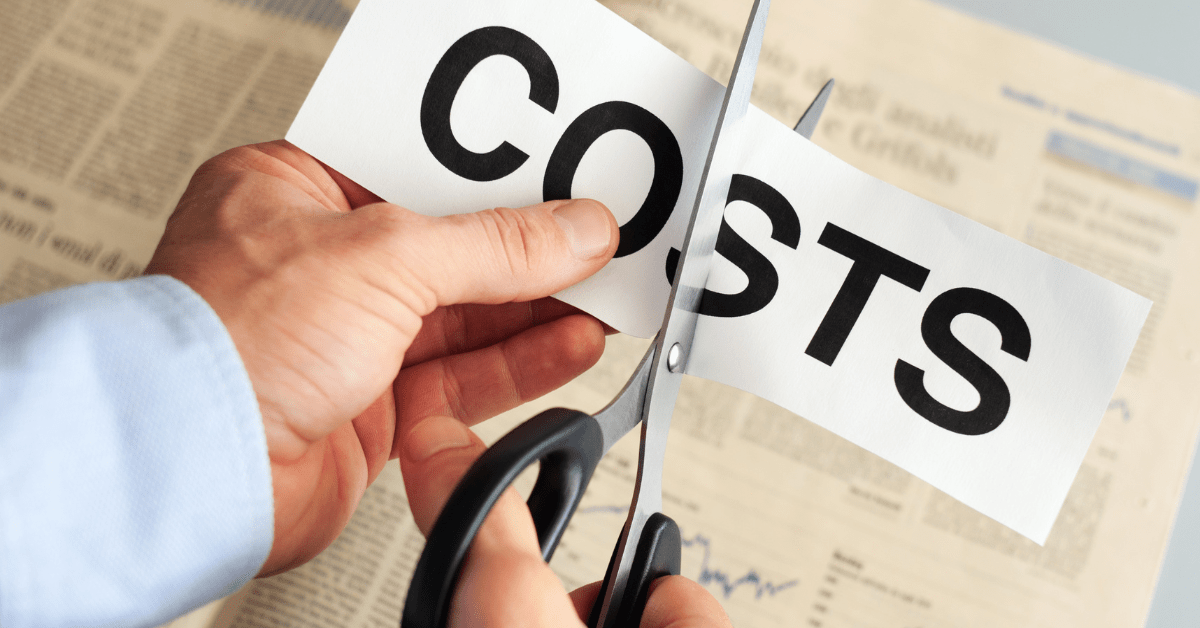 3. Improve device functionality
The device usability expands when CubiLock not only performs lock down Android tablets for business purposes but also remotely manages and monitors every device to be maintained and updated regularly to ensure the smooth running of the device ecosystem. The consistency of all devices that conventionally was handled by the IT employees on a large scale is now affordable with the simple integration of a mobile device management system. It remotely troubleshoots IT issues and system complications in real time which significantly reduces the downtime of the devices. This improved functionality inevitably allows the improved performance of the device and the employees.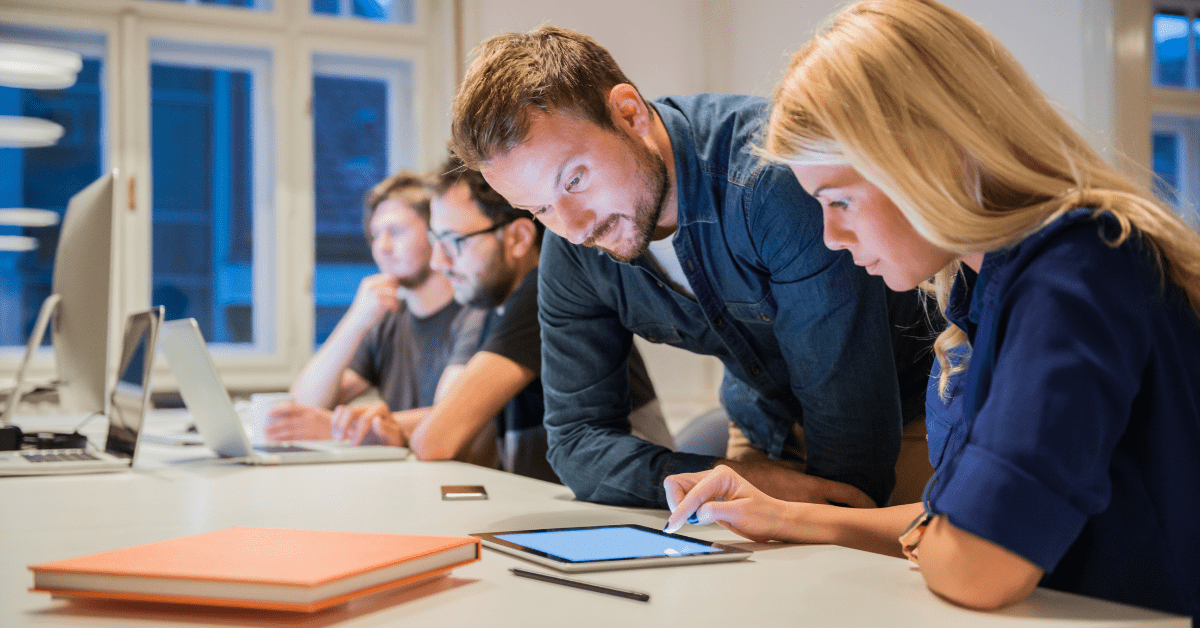 4. Secure Data and Information
CubiLock provides vulnerable business networks with a protective lockdown mechanism for their Android tablets. It restricts access and use of apps and internet downloads that can be unsafe for professional devices as viruses can be present in them that will harm valuable data and information. To avoid this colossal loss for the company, the adaptation of lockdown Android tablets for business not only safeguards the data and information shared or saved on the device but by restricting file-sharing, it can prevent users or employees from sharing corporate-sensitive data as well.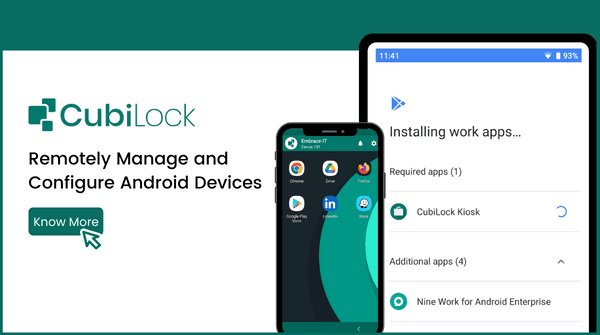 As you may see, there are numerous legitimate and worthwhile motives to lock down Android tablets. Additionally, the lockdown mode can considerably save data, resources, money, and time for any business. Businesses need a one-stop solution to mitigate the downsides of adopting a device-led workforce and make use of MDM answers for systematic IT management. Enabling CubiLock Kiosk Mode provisions restricted device utilization, contributing to smoother, streamlined, and centered user interaction with the device. Hence, CubiLock supercharges the work performance of businesses to actively achieve higher scales of productivity and returns on investment.
frequently asked questions
Q1. Can you lock down an Android tablet?
Yes, you can lock down an Android tablet to improve security and add restrictions on a device. To activate lock down mode you can use app locks to protect some apps, disable lock screen notifications, and utilise guest mode or screen pinning. For proper security of a device you have to contact a third party service to lockdown android tablet. This will help you protect your personal information and ensure that only authorised people can access your tablet.
Q2. What does lockdown mean on a tablet?
Lockdown on a tablet means a security feature or application that restricts the user access to some features, apps, or data on the device. When you lockdown an android tablet, it prevents unauthorised access to your device and also restricts modifications in device settings. This is useful for businesses to manage the devices remotely.
Q3. How effective is lockdown mode?
Lockdown mode, available on Android devices, is an essential security feature for businesses to improve user privacy and protect important information. When activated, it restricts access to personal data and limits the device's functionality. While its effectiveness depends on the user's specific needs and circumstances, lockdown mode offers many benefits for organizations. It provides an extra layer of security during emergencies. In situations where the device is lost or stolen, activating lockdown mode remotely can make your device safe.
Q4. How to turn off lockdown mode on android?
To turn off the lockdown mode on Android, you can press the emergency button and get out of lockdown mode. If your device is added in lockdown mode by your organisation then you can't turn off this mode by yourself, you have to contact your IT admin.

Apart from being a true sushi enthusiast, Sadichha (Aka SSH) is a content writer and blogger at CubiLock. She is passionate to enchant everything boring and nitty gritty about technology through her writings for her readers to enjoy and learn from at the same time. When she is not at her desk crafting content, you can catch her occupied with her cat.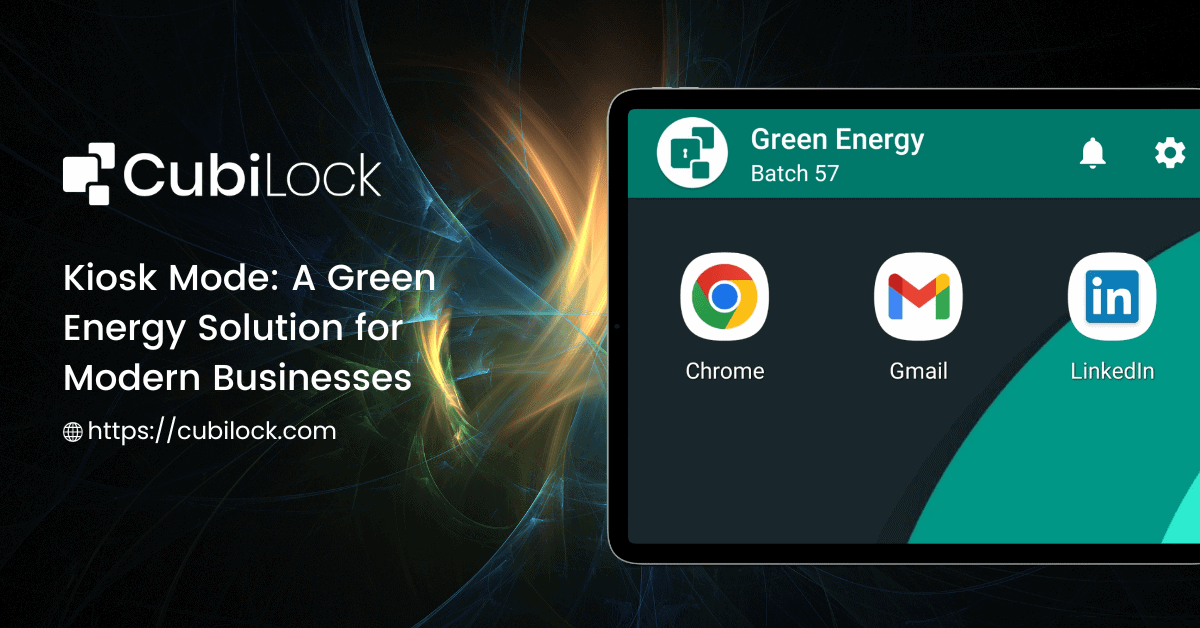 Kiosk mode brings several benefits for businesses, however, many businesses…