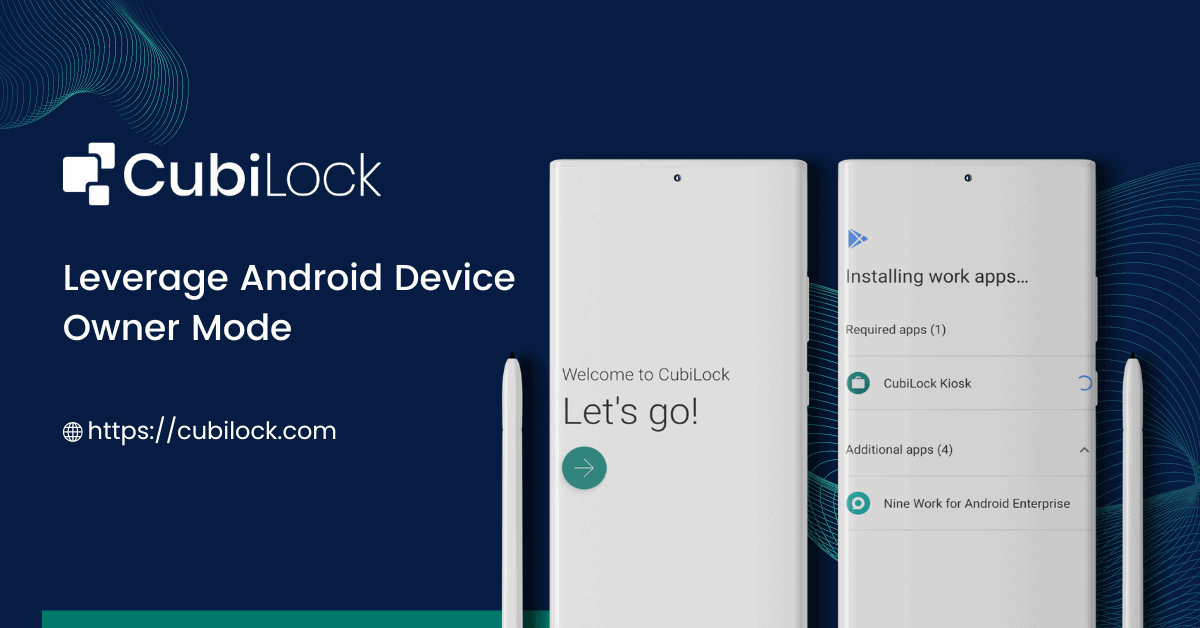 Today's business practices are highly dynamic and adaptable. IT administrators manage mobile devices in enterprises in a variety of ways. Companies provide corporate-issued devices or allow personally owned devices depending on what is best for the organization. Whatever method or strategy you use to deploy mobile devices, the business-critical data contained within them must be secured and protected across all platforms.
This is where Android device owner mode comes in. The administration of deployed mobile devices in Android device owner mode gives the organization and device owner full authority and control over the mobile devices. Provisioning corporate-owned devices through Android device owner mode gives the organization 360-degree control over its fleet of devices. It is one of the most secure ways to enroll your devices and gain complete control over how these devices are used daily with device configurations and security policies that can be easily enabled in a matter of minutes. From the education sector to logistics, every industry can benefit from having tight management and control of your devices at any time, from anywhere.
With the Android Device Owner Mode, You Can Exercise the Following Functions:
Zero-touch and bulk enrollment of all devices.
Enable or disable hardware features like the camera or fingerprint sensor.
Set network parameters and VPN details.
Whitelist/blacklist websites.
Configure kiosk mode and control app access.
Manage private or public apps.
Set up a password policy.
Customize lock screens.
Disable data roaming.
Enable call barring, encryption, and secure file transfer.
Control peripheral device connectivity.
Set up user accounts on the device.
Wipe all data from the device (factory reset).
Configure global settings such as Airplane Mode, GPS, Bluetooth, Roaming, and so on.
Modify device settings such as brightness, notifications, volume, widgets, visible applications (hidden or unhidden), etc.
Methods To Provision Android Devices for Work:
Leverage BYOD | COPE (Bring Your Own Device | Corporate Owned Personally Enabled)
The BYOD for Android (Bring Your Own Device) approach is a trend that has been sweeping large organizations for several years now — but not all of them have completely figured out how best to integrate this into their business processes. This is where CubiLock Android device owner mode comes in. With Android device owner mode you can enable containerization that separates the personal data of users from their corporate data and secures them from device misuse, data breaches, third-party apps, deleting important software, and personal distractions. Corporate data on personal devices can be secured and it helps businesses implement this strategy and save costs and operational resources.
For business approaches, like the BYOD (Bring Your Own Device) or COPE (Corporate Owned Personally Enabled) where the same device is used for personal and corporate use, profile owner mode and managed profile mode is ideal. This mode enables containerization and allows employees to use their personal devices for corporate purposes. It creates work profiles and separates company data and apps from personal data and apps, all while enforcing container-level security policies. Android device owner mode is only provisioned when new devices are being enrolled and set up for the first time, or when devices running older versions of Android are being factory reset. The devices enrolled with the Android device owner mode use the MDM provider as the device owner app and will serve as the Device Policy Controller (DPC). The DPC enables IT administrators to easily push apps, and configure policies and security settings on employees' devices.
Also read: BYOD CYOD COPE COBO – know the difference and how to implement with an EMM solution.
Bulk Device Enrollment
The Android device owner mode allows bulk enrollment of all your fleet of devices without physically interacting with them. You can complete the enrollment within a matter of minutes over the cloud with easy setup. Android device owner mode itself can be provisioned with:
Zero Touch Enrollment (ZTE)
QR Code
NFC
DPC (Device Policy Controller) Identifier
The ZTE enables devices to detect the enterprise configuration on the first boot automatically and you can complete the setup hands-free.
With bulk enrollment, your employees can use their devices immediately upon receiving them which means no more waiting around for IT admins to set up the devices. This helps IT teams save time and effort in configuring device management and applying policies, installing business applications, and imposing restrictions. The bulk enrollment process of course best suited for large-scale roll-outs and for companies that need to run their devices straight out of the box but is also handy for businesses looking for quick and hassle-free deployments.
Kiosk Mode
The Android kiosk mode allows the device owner to manage, control and monitor your device usage. You can tailor your mobile devices for work by restricting access to unwanted apps and websites, ensuring that only the necessary apps and websites are accessible on the device. It allows you to convert your generic mobile devices into dedicated devices that only launch a single app or set of apps and do not allow other unwanted apps (like social media and messaging) to open on the screen. You can also make the device settings more restrictive, ensuring that only approved apps launch when the device is rebooted. This way, you won't have to worry about anyone using your device to access something dangerous, undesirable, or inappropriate.
App Management
The device owner mode enables MAM (Mobile Application Management) which is essentially an extension of MDM. MAM's primary goal is to ensure that every mobile device, whether personally owned or corporate-issued, is running the most recent versions of the appropriate apps in accordance with the company's policies. It focuses on managing, securing, and distributing mobile apps rather than the entire device itself.
Installing, removing, and updating apps on managed devices is one of MAM's primary functions. The app management tool manages app licenses, restricts third-party or personal app installation, schedules app rollouts, and configures settings and company policies to meet corporate security standards. It creates an enterprise library for the company in order to manage, organize, and customize enterprise apps. This assists in categorizing apps and pushing apps on mobile devices based on job roles, teams, departments, and functions.
MAM also eliminates the risk of data loss and app errors with managed control over mobile applications and strict security restrictions on applications that store large amounts of data and information on a regular basis.
Remote Management and Monitoring
The device owner mode allows IT admins to remotely access the device and centrally manage all data stored in it. You can initiate device diagnosis and debug in real-time when devices run into technical issues and malfunctions without the need for the physical presence of a supervisor or IT expert.
Businesses can also use location-based geofencing technology to create virtual boundaries that protect both their sensitive data and the devices that contain it. When someone enters or exits that virtual area, admins are notified in real-time. When a device enters or exits the fence, the MDM system uses geofence technology to send messages, alerts, push notifications, track vehicles, and disable or enable specific configurations based on your business's needs. This way, you can also remotely monitor the whereabouts of your devices and instantly track your on-field workers and employees. In case of device theft or loss, you can easily track your devices and also remotely wipe out all data before it is misplaced or misused.
Android device owners can only be activated through the Android enterprise program. Android Enterprise via OEMConfig provides MDM vendors with the flexibility to easily support and provides management capabilities built by OEMs. CubiLock MDM manages and controls Android enterprise-enrolled devices with a set of business policies and security protocols that are tailored to your organization. It allows you to configure and push apps, limit device features, enable FRP (Factory Reset Protection) and restrict device access and setting changes. It provides a kiosk lockdown mechanism for fully managed devices, allowing you to configure your devices into kiosks by preloading policies before distributing them to employees. If you are a business looking to streamline your device management and expand your IT capabilities with these powerful tools, let CubiLock assist you in getting started today.

Apart from being a true sushi enthusiast, Sadichha (Aka SSH) is a content writer and blogger at CubiLock. She is passionate to enchant everything boring and nitty gritty about technology through her writings for her readers to enjoy and learn from at the same time. When she is not at her desk crafting content, you can catch her occupied with her cat.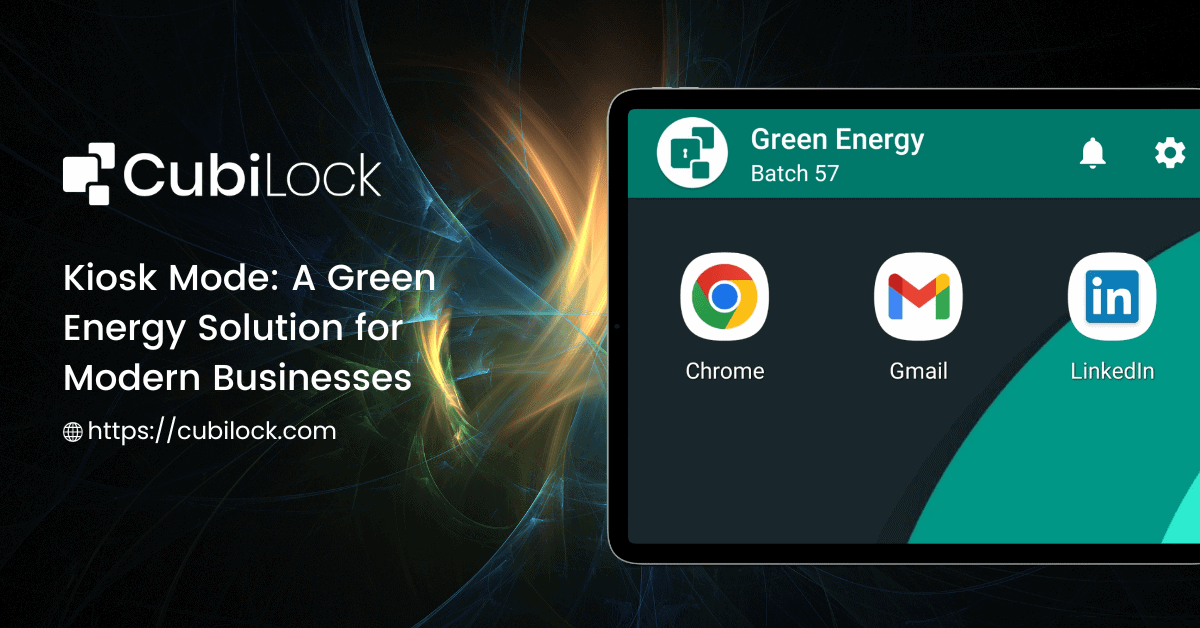 Kiosk mode brings several benefits for businesses, however, many businesses…