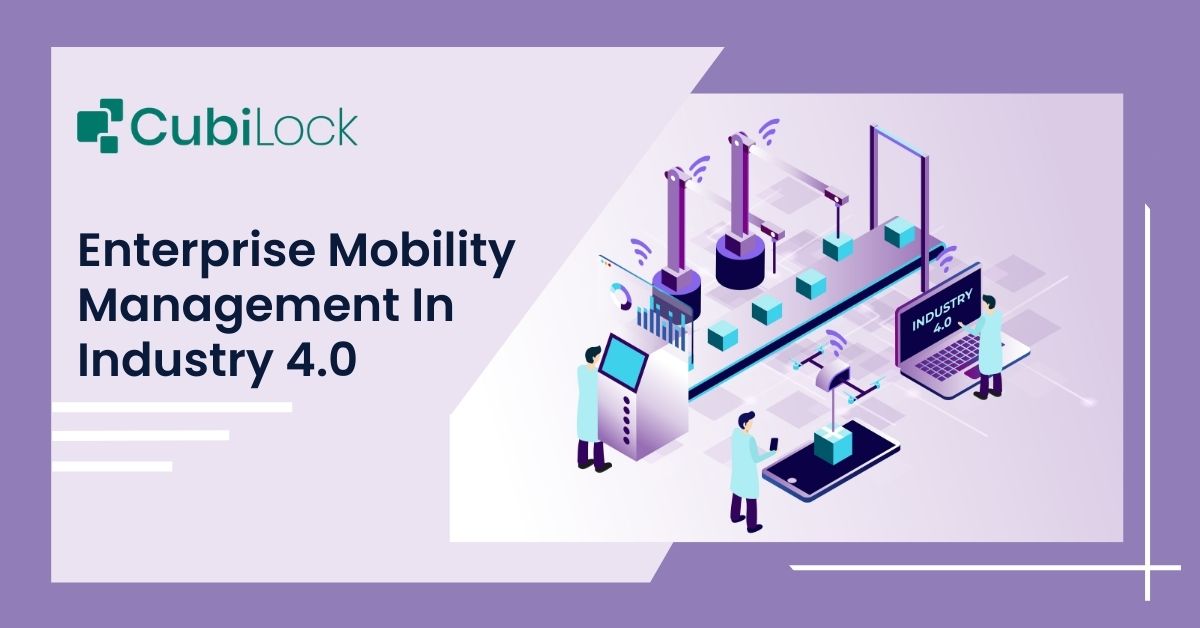 The world is at the brim of the industry 4.0 revolution. That may sound like just another buzzword but in actuality, it is a technological leap that is reforming the world as we know it. Industry 4.0 revolution is characterized by automation, innovation, and data exchange that makes enterprise processes more digitized, efficient, and customer-focused. Technology has slowly engulfed every aspect of our lives, it is only smart to invest, adapt and progress toward innovations that can have transformative effects to make our lives easier.
As the world progresses toward the fourth industrial revolution, there is an increased drive for business leaders to deploy upcoming digital technology such as Artificial Intelligence (AI), the Internet of Things (IoT), Big Data, Process Digitization, and rugged devices and advanced analytics on a larger scale. Manufacturing plants are turning into cyber-physical plants where automated machines and factories can communicate with other machines or factories without the need for human intervention. With flexibility and agility at its dispense, Industry 4.0 is revolutionizing the trajectory of production, development, and distribution processes in a manufacturing plant. The demand for automation has inflated the employment of smart machines and digital devices in industries.
Manufacturing has always been data-driven and this revolution wishes to harness just that. Industry 4.0 is powered by advanced mobile technology that gathers real-time data which was previously not possible. Information was always a day old and predictive in nature. Core data such as available stock, target quotas, demand and supply fluctuations, predictive maintenance, and downtime calculations are determinants of the efficiency of any manufacturing plant. With the integration of advanced mobile devices, these data can be retrieved from the machines and devices themselves and can be analyzed in real-time to gain visibility and insights across all departments and enterprise systems. Smart factories produce information transparency that helps manufacturers attain efficiency and productivity in the wake of operational data collection and factory floor data analysis. Data collection from these technologies is valuable to make better decisions, meet customer demands and achieve optimum performance across the value chain. It indefinitely results in increased automation, quality maintenance, and quick responsiveness to malfunctions and problems.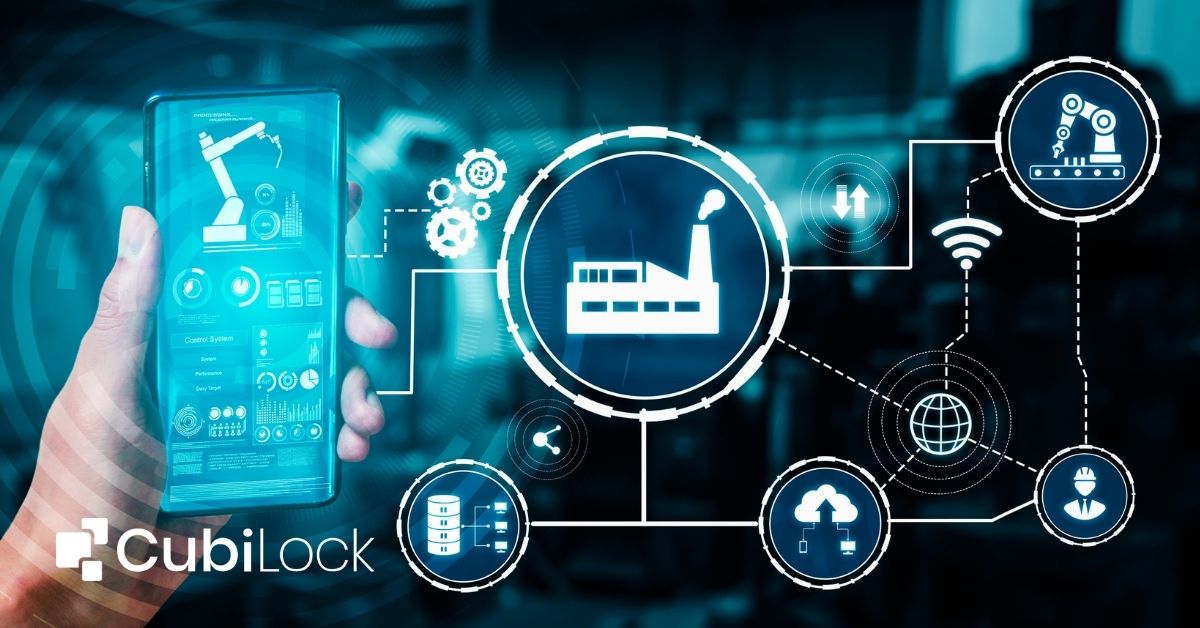 As good as it may sound, is your business truly ready for this kind of transition that is inevitably marching your way? The challenge of managing, securing, analyzing, and controlling such devices and the data collected through them can be a nightmare if your business is not well equipped.
Where do businesses begin to stay competitive and work with IoT and mobile devices at a scale?
The simple and straightforward answer to that is Enterprise Mobility Management (EMM). Here's how EMM is a no brainer to take up the opportunities of Industry 4.0 effortlessly:
Ensure Data and Device Security
Enterprise mobility management provides your fleet of devices a secured environment to work following the company policies and security protocol. It ensures all devices are in compliance with the data safety regulations and has the devices produce and store a hefty amount of data daily. The devices are password-protected, data is encrypted and only relevant apps and websites are authorized under an EMM solution. Devices can be dedicated to a single purpose with kiosk lockdown which restricts misuse or mishandling of the devices by the employees. This reduces the constant stress of supervising employees to stay focused on their job and deliver efficiency. Business-critical data is also protected from breaches, cybersecurity threats, and potential network vulnerabilities when Android kiosk mode is put in use. 
EMM ensures data in devices are safe even when devices are lost or misplaced with remote data wipeout, geofence technology that instantly helps retrieve lost devices, and factory reset protection. Especially IoT devices and rugged devices that are used in warehouses, plant operations, and extreme environmental conditions, wherein the data and device safety are both up for question.
App Management
App management is one of the core functionalities of a good EMM solution. Digital devices heavily depend on apps for most of the operational processes. EMM pushes, updates, notifies, and shares apps and resources through a unified console to targeted devices or device profiles from the cloud. This makes app management an effortless task that doesn't have to consume the time of the IT team regularly.
Reduce Unnecessary Cost
Digitalization is a huge undertaking of its own. Businesses need to revise their strategy to get the most out of these devices and cut out unwanted costs and overages to bag maximum return on their investments. EMM cuts out on unwanted data spending, premature maintenance costs, and the financial burden of expanding IT teams and human resources in general. Most paperwork is also replaced with digital devices that are more convenient, time-saving, and economical in the long run. It automates most of the cumbersome and manual tasks such as alerting maintenance, tracking device health, recording employee attendance, configuring device settings, etc hence freeing human as well as financial resources for the more urgent and demanding tasks.
Overall, it enhances the productivity of employees, performance, life-cycle of equipment, and satisfaction of customers, which directly saves costs and pushes profits.
Minimize Downtime
When working with technology no matter how basic or high level, system errors and problems are part of the bargain. When deploying advanced cloud technologies, it is equally important to maintain, diagnose and debug these devices from time to time. EMM provides an interface where IT admins can remotely troubleshoot enrolled devices to eliminate interruptions in the plant operations and eliminate long hours of downtime that compromise productive work hours.
Provide Accurate Analysis and Insights
Active productivity measurement of employees, oversight of factory operations, and tracking of plant floor processes are all data that are collected and stored on mobile devices in real-time. EMM uses this data for meticulous insights and quick analysis that gives businesses quality information to make better decisions and preparations as required, always keeping the business two steps ahead of the game.
Hence, having a forward-thinking culture and a risk-taking business practice is incredibly important in today's digital era. Industry 4.0 unlocks opportunities that increase your business capabilities and broadens your profit-making margins in every sense. A simple yet powerful EMM solution like CubiLock can be your gateway for stepping up your mobility drive and reaping the lucrative benefits of Industry 4.0.

Apart from being a true sushi enthusiast, Sadichha (Aka SSH) is a content writer and blogger at CubiLock. She is passionate to enchant everything boring and nitty gritty about technology through her writings for her readers to enjoy and learn from at the same time. When she is not at her desk crafting content, you can catch her occupied with her cat.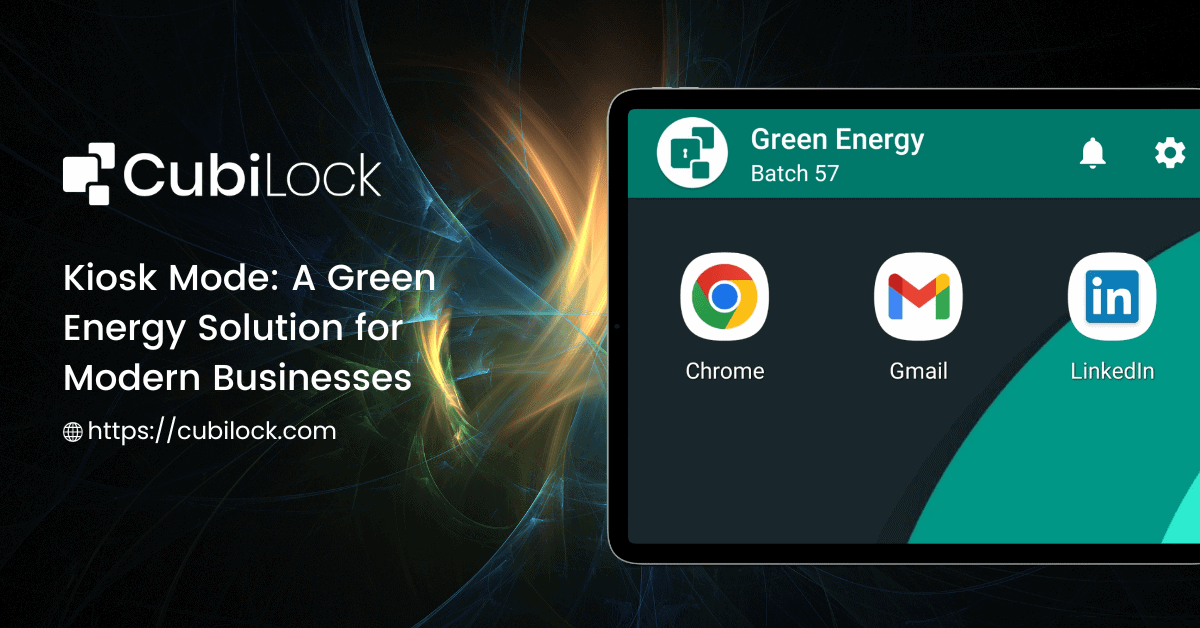 Kiosk mode brings several benefits for businesses, however, many businesses…