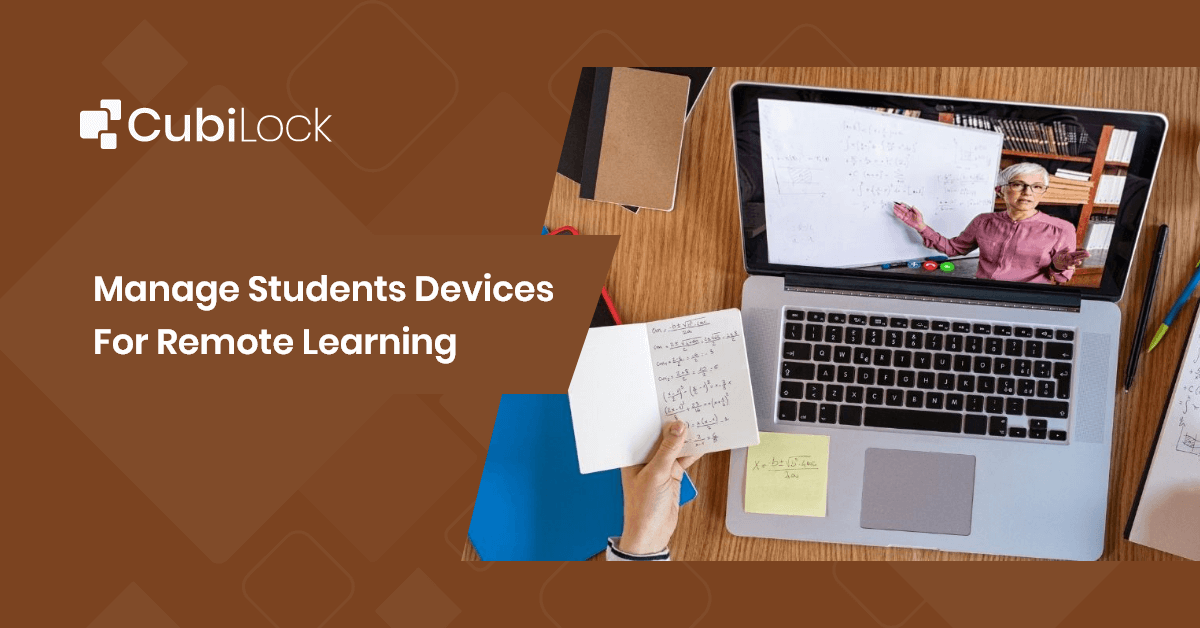 In the wake of the Covid-19 pandemic, the reliance on mobile devices has skyrocketed leaving education institutions managing a larger number of smartphones, laptops, and tablets than ever before. There is no doubt that remote learning has unlocked a greater potential for education institutions. Education has been radically transformed with remote learning modules that are digitally immersive, convenient, interactive, flexible, and engaging for students as well as their educators.
However, the fact that this has almost been an overnight change for many traditional schools, teachers, students, and parents to conform to the digital learning modules needs to be addressed. The school closures rapidly shifted the chalk and board classroom to a modern expanded digital space, forcing students and educators, even those that aren't well accustomed to technology, to use mobile devices and turn to online platforms, web meetings, and videoconferencing software to facilitate learning. Remote learning becoming a necessity brought in an avalanche of unwarranted management and security challenges for education institutions. The switch from on-site learning to e-learning put much of the pressure on the IT teams to tackle everyday requests, technical errors, overwhelming demands, device downtime, and classroom interruptions. In these unprecedented times, being unprepared for an effective remote learning setup is not an option for schools and their faculty as it directly influences the quality of education and the future of their students.
In these circumstances, the need for robust Mobile Device Management (MDM) software to ensure that the devices are used in a controlled and secured manner has never been more apparent and urgent. MDM solution is a cloud-based or on-premise software that enables policies of managing, monitoring, tracking, controlling, and securing mobile devices, whether school-issued or personally owned, that are connected to one extensive network. It helps to enhance the data security of mobile devices with access management and extensive data protection from a centralized portal. The MDM server remotely pushes installations, configurations, apps, websites, and policies managing the devices using over-the-air programming. This allows schools and universities to focus on their lectures and students on academic pursuits while the device deployment, multi-layer security, app management, and policy configuration are handled by MDM software in the background. 
How does MDM support remote learning?
There is a hesitancy among many educators to break out of the comfort zones of their outdated anti-virus software and built-in security systems and adopt newer technologies due to the cost and scale but mainly due to misinformation. Outdated technology might seem familiar at the surface level but holds back the school system in many ways from maximizing its capabilities and expanding its horizons.
CubiLock is a simple, fast, and affordable cloud-based Android MDM software that has been designed keeping in mind these obstacles of adopting new technology for educational institutions that are typically handling many devices at once. CubiLock is a scalable all-in-one management suite that uses a centralized dashboard interface to help schools refine their device management and catapult the learning experience from traditional textbook techniques to digital textbooks, presentations, assignments, quizzes, games, and other learning materials in written, audio, or visual format that create more impact and engagement out of the academic experience. It encourages any progressive school to leverage mobility and provides a safe learning environment to successfully impart knowledge and skills to all students. Cubilock facilitates a seamless interface for secured and managed remote classrooms with the following distinctive benefits   :
Remove unwanted distractions
Mobile phones are regarded as distraction hubs for students at any level. CubiLock kiosk mode transforms the enrolled devices into kiosk mode which provides limited access to the websites and applications that are strictly used for educational purposes only. IT admins can prevent students from access to social media platforms, gaming/streaming websites, entertainment apps, messengers, so on and so forth. This encourages focus and concentration in students to increase their academic performance and productivity. 
Likewise, It becomes the responsibility of the institution to safeguard their students against violent or sexually-explicit content many of these unwanted applications and websites promote inappropriate content on the web. CubiLock EMM helps organizations filter and block out such websites that have a harmful impact on their students and create a distraction-free environment for their students.
Easy and remote interface
CubiLock has a simplistic approach to its IT processes with a short learning curve. This helps teachers and students easily grasp the mechanics of the solution without prior IT experience or knowledge. A streamlined user interface makes it less intimidating for less tech-savvy individuals to go mobile. 
Remote geo-tracking of the fleet also takes over total control of the device during malfunction or system issues causing little to no stress to the end-user to troubleshoot the device. The IT team can remotely fix problematic devices without needing a physical presence. This minimizes device downtime, reduces system failures, interruptions and prolongs the device lifecycle with immaculate maintenance. It pushes academic apps, installation, notifications, OS updates, etc over the air which saves cost, time, and effort to a great extent.  It also allows students to share files, documents, e-mails, images, presentations, etc quickly and safely. This encourages students to have an interactive experience where they can flourish immensely.
The online platform is filled with malignant hackers, malware, sophisticated viruses, and countless other network vulnerabilities. Hackers are notorious for prying on little kids as they have little knowledge about the threats present online. It is important for schools to protect their students as well as sensitive data and information from cyberattacks which can cause irrecoverable damage to the schools and colleges. With remote wipe-out, passcode policy, message, and email encryption devices, CubiLock proactively works to offer a safe environment required for optimal learning.  
Insights for educators and parents
CubiLock tracks device activity that collects valuable information in the process. Educators and parents can stay on top of students' academic performance, assessments, reports, feedback, problem areas, attendance, and productivity levels which in turn gives an accurate evaluation of students. This is effective in managing the curriculum, planning assignments, increasing engagement, and improving the overall learning experience for the students in a controlled environment.
Thus, it is imperative that an MDM software like CubiLock is needed to regulate and guide the use of mobile devices in digital classrooms to make the most out of this mobility drive and upgrade their classes.

Apart from being a true sushi enthusiast, Sadichha (Aka SSH) is a content writer and blogger at CubiLock. She is passionate to enchant everything boring and nitty gritty about technology through her writings for her readers to enjoy and learn from at the same time. When she is not at her desk crafting content, you can catch her occupied with her cat.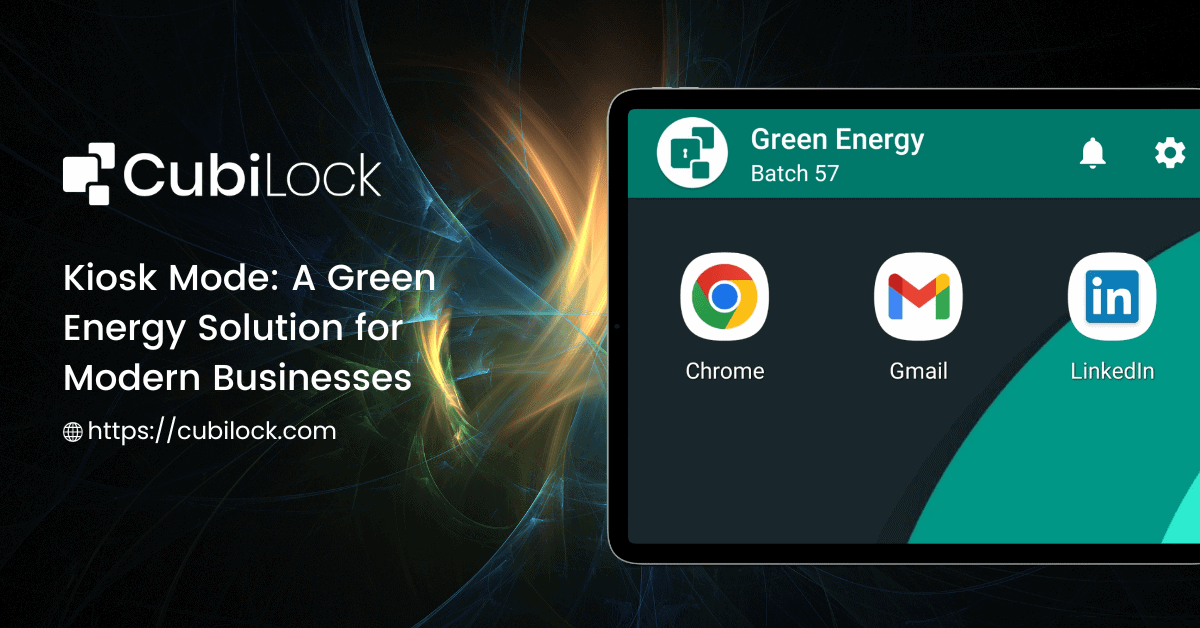 Kiosk mode brings several benefits for businesses, however, many businesses…