Manage and Secure Mobile Point of Sale (mPOS) Remotely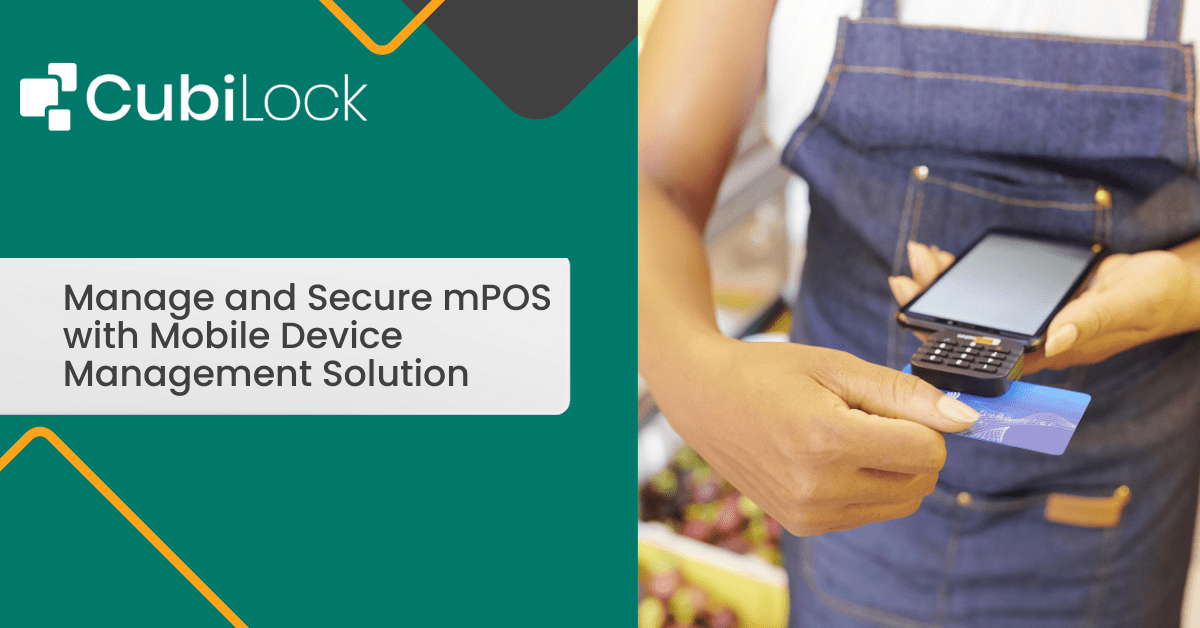 In the Mobile POS Payments segment, the number of users is expected up to 1,980.9 Million users by 2026.
According to a Capterra report, the majority of retailers surveyed (80%) are currently using mPOS devices in-store, with nearly half (46%) exclusively using mPOS, compared to 32% in 2017.
Global mPOS Terminals Market to Reach US$46.2 Billion by the Year 2026.
What Is mPOS?
The acronym mPOS simply stands for "Mobile Point Of Sale". It is the evolution of the payment system from traditional immovable cash registers to smaller, better, and portable mobile devices such as phones and tablets. Any mobile device that serves as a cash register for businesses that enables the device to process payments from cards or other mobile devices is an mPOS system. Previously, businesses strictly accepted cash but with the innovation of the mPOS security, merchants can now provide a hassle-free and sophisticated experience to their customers with payment flexibility.
mPOS devices facilitates accelerated processing time, and simplified accounting with inexpensive card and mobile transactions, which has highly motivated small and big businesses alike to ditch their traditional payment terminals and adopt the wireless payment solution.
Due to the ease and convenience of the mPOS security, the culture of cash payments is rapidly being replaced with card and mobile payments. Consumers are growing their demand for businesses of all scales and sizes to have an mPOS system for digital payment options. Mobile payments are no longer alternative modes of payment anymore. Most consumers have stopped carrying around cash entirely whereas mobile technology has become an irreplaceable part of our life, wherever we go, they go with us. In these changing times, keeping your business up-to-date in the highly competitive market should be your number one focus.
Challenges for mPOS System Without MDM Solution
Adopting an mPOS payment system enhances customer experience and also eases the work of your employees. However, technology can pose as much risk as it can provide growth opportunities to a business. Overlooking these challenges can be detrimental to businesses in the long run. Some of the most common challenges of mPOS security are as follows:
Data Breach
mPOS system holds a lot of information such as consumer's personal information such as names, addresses, phone numbers, credit card numbers, and PINS. They can be easy targets for cybersecurity crimes and data theft.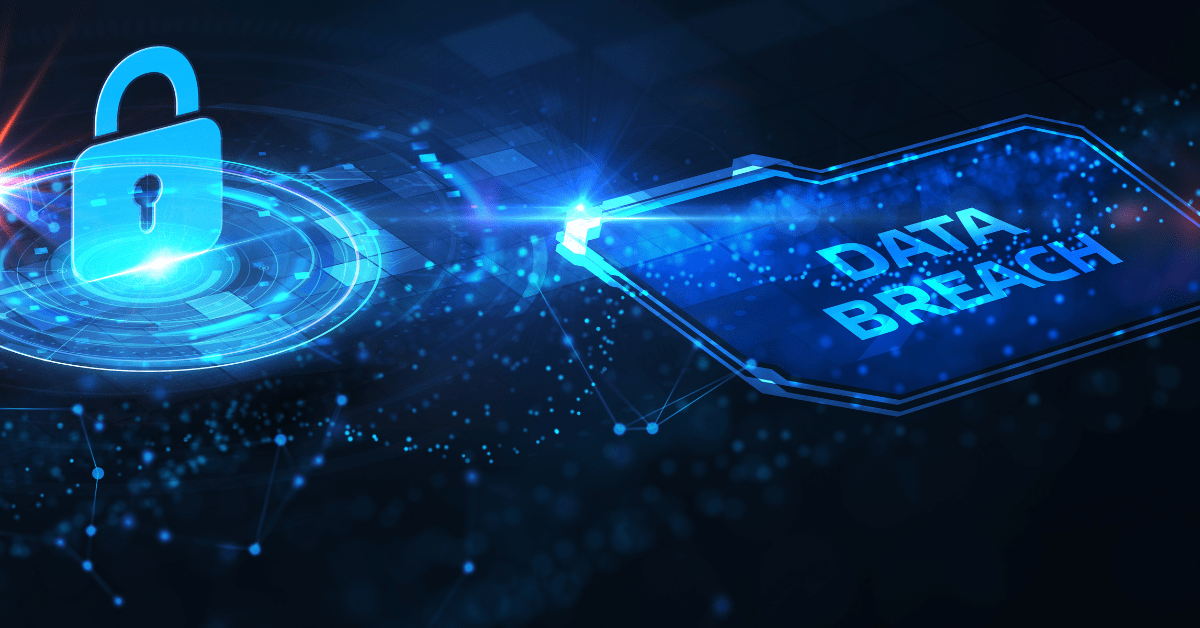 Malignant Apps and Websites
Data breaches can take place when malicious apps, unsafe websites, and unprotected networks run on the devices. mPOS system uses WiFi and Bluetooth connection which opens up a plethora of data security problems.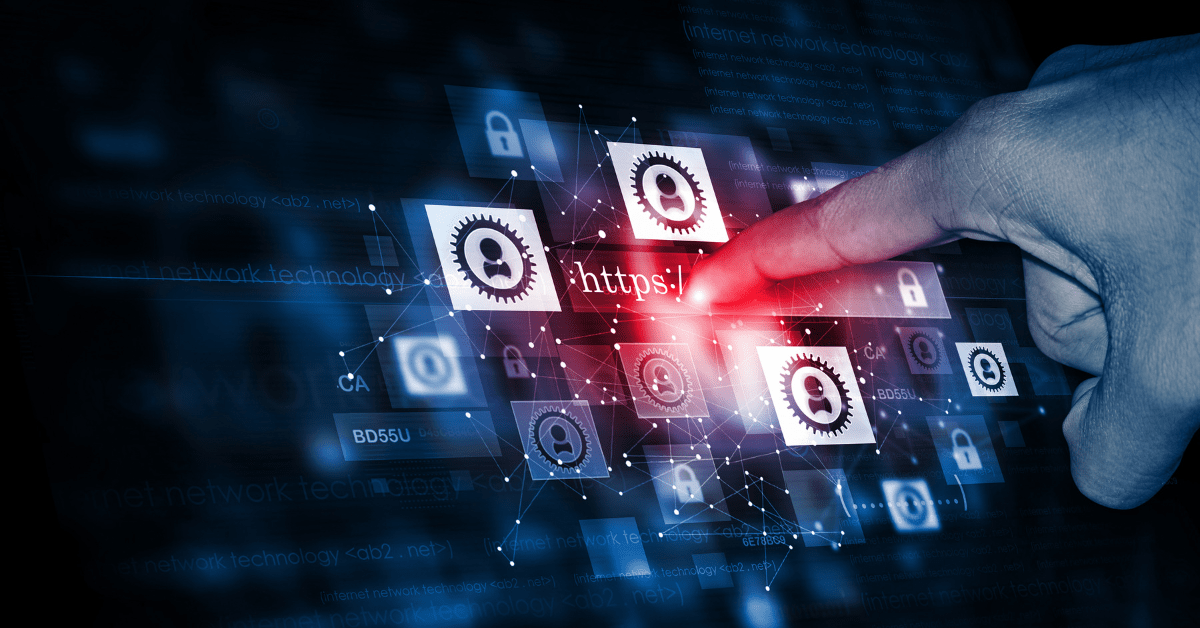 Employee carelessness can cause device theft or loss, and the portability aspect of the mPOS system can make device theft even easier. Businesses need to be extra careful about the potential network and connection vulnerabilities before implementing an mPOS system in their business.
App Management and Updates
mPOS application security requires up-to-date apps to run efficiently. Unmanaged apps can interrupt your daily operations, lag the system, and cause problems and errors which directly affect the workflow of your employees and the shopping experience of your customers. The mPOS app security need to be controlled and managed for running your business processes smoothly.
So, how do you mitigate these risks and reap the benefits of implementing a cashless payment system?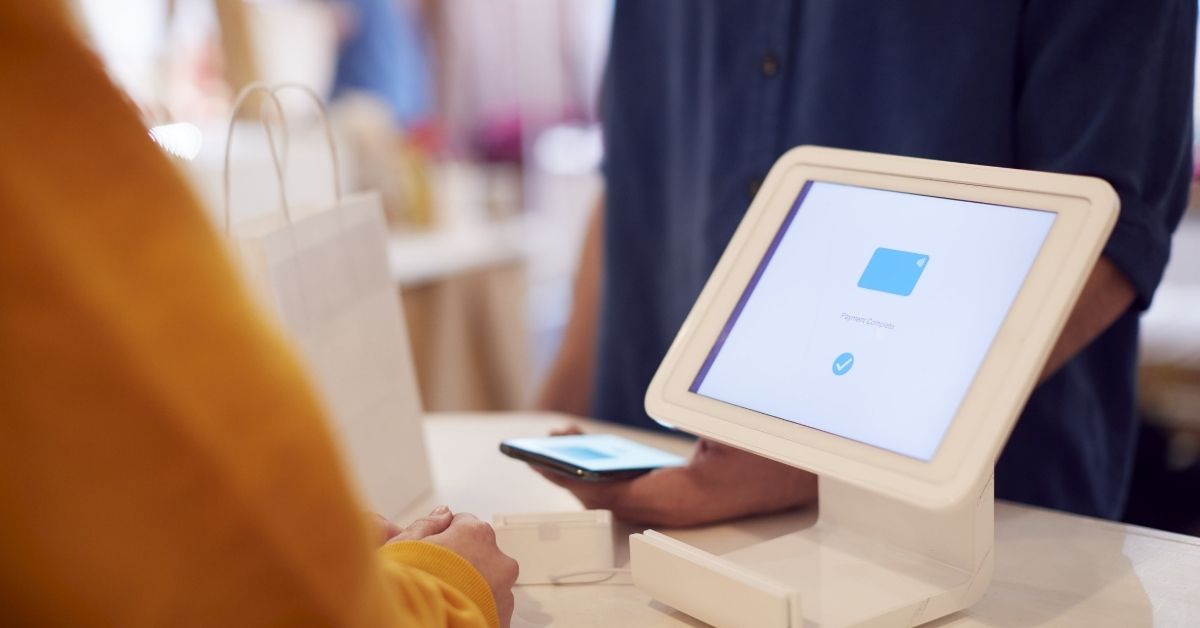 Ensure mPOS Application Security With CubiLock
Mobile-powered payment methods are the future of business transactions. CubiLock mobile device management (MDM for retail) solution has been designed to secure and manage mPOS devices to push businesses to their maximum capabilities and make this technology easy to access for businesses of all sizes and types.
Enable Android Kiosk Lockdown Mode
CubiLock supports android kiosk mode where your mPOS devices can be locked into Single app mode or Multi-app mode.
This feature restricts access to unwanted and unsafe apps and websites, protecting the sensitive data and information stored in these mobile devices. It ensures secure payment mode through these systems by blocking any app, website, or peripheral Wi-Fi connections which are unapproved by IT admins. Whitelist websites from the central console to avoid end-user access to unapproved sites that can pose cybersecurity threats and hefty financial repercussions.
Passcode Authentication & Encryption
CubiLock offers passcode protection for mPOS devices and encryption of e-mails, messages, and resources shared in the business network. It secures mobile devices from theft and data losses when device accessibility is controlled.
Location Tracking With Geofence
mPOS are light devices that are easily transportable. CubiLock facilitates real-time device tracking which helps retrieve the devices and the data within them in case of theft or misplacement.
The geofence technology built in this MDM locks the device, sends alerts to IT admins, and even remotely wipes all data in the device when the devices leave a pre-determined area such as your store premises. It helps combat issues of device theft and data leaks, keeping critical data safe at all times.
Apart from processing transactions and providing an interface for mobile payments, mPOS devices can track and locate stock, which helps employees to automate inventory management. Directly check stock, order new stock, or get product descriptions through your mPOS system to streamline the checkout process for your customers and improve the inventory management capabilities of your business.
Key Takeaway
Digitalization is the future, there is no way to escape this. MDM solutions are effective tools to establish digitalized systems in your business operations. Mobile Point Of Sale is no longer an added option, it is rapidly taking over industries from retail to healthcare. Understanding its challenges and how to mitigate it can pay off in the long run. Cost-effectiveness is the main value addition of investing in mPOS systems. It is counter-intuitive to run these devices unsecured and exposed to data breaches and potential network vulnerabilities. Hence, CubiLock has been built to provide simple, user-friendly, and centralized management and control over your Android mobile devices and turn them into efficient mPOS systems.

Apart from being a true sushi enthusiast, Sadichha (Aka SSH) is a content writer and blogger at CubiLock. She is passionate to enchant everything boring and nitty gritty about technology through her writings for her readers to enjoy and learn from at the same time. When she is not at her desk crafting content, you can catch her occupied with her cat.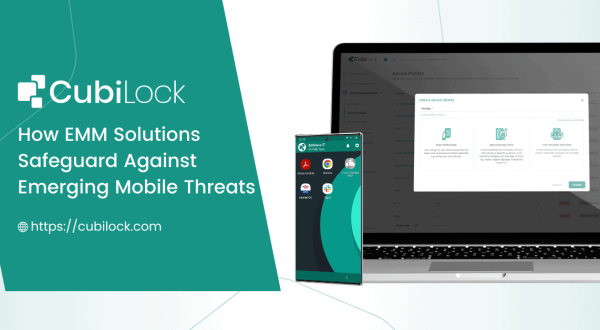 Explore how Enterprise Mobility Management solutions act as defenders against…