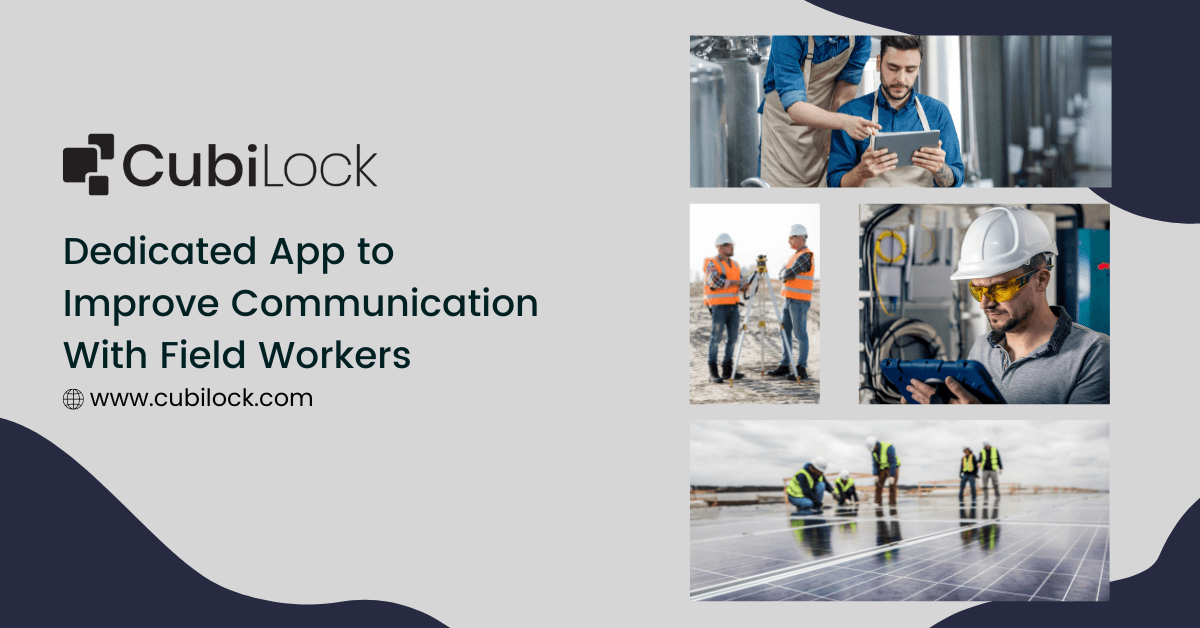 Field workers are the face of your company. They are one of the most important aspects of a business. The people who work the frontline help you make your products, fulfill your orders and take care of customers.
What your field workers or frontline employees do for your business completely depends on the type of business you run. They may be technical assistants, floor staff, warehouse or factory employees, drivers, delivery executives, sales teams, customer care support teams, or simply remote employees.
Whatever the case may be, field workers are an important part of your business—and they're going mobile. As mobile technology becomes more ubiquitous, it's hard to imagine a workforce without access to a mobile device at all times.
The good news is that this means companies can take advantage of all the conveniences that come with mobile devices such as rugged device management. Mobile devices are helping employees become more efficient through automation, retrieve more valuable data than ever possible before, engage more effectively with customers and provide quicker and better quality services.
The bad news is that many companies still struggle to keep track of their field workers and ensure that they are using their mobile devices properly. And while it might be ordinary to see your office workforce incorporating mobile devices into their daily operations —whether they're constantly checking emails or handling customer service calls—managing these devices for field workers that mostly stay out of office premises is a completely different story.
Good communication is the bedrock of success for any business – but this is especially the case if your team is working on-field or remotely. As the world moves beyond long emails and meetings to more robust and quick communication channels, it is worth taking a step back and thinking about how to make the best use of mobile devices to improve internal communication, real-time collaboration, data access, and engagement among your field workers.
With more and more people using mobile devices as their primary work devices, it's important to find a way to communicate that is convenient and accessible for everyone. A mobile device management (MDM) solution can help you do just that.
CubiLock MDM To Improve Communication With Your Field Workers
CubiLock MDM can make a big difference in the way you communicate and stay connected with your remote employees and can be a cost-effective solution to keep up-to-date with all geographically dispersed workers. To deliver effective internal communication for businesses, it is feature packed with tools such as:
Android Kiosk Mode
A mobile device with dedicated apps can take your disturbed and disorganized communication with your field workers to a systematic and cohesive line of communication. You can lock the mobile devices of your on-field employees to access certain enterprise apps and websites while blocking out the rest. You can enable android kiosk mode for dedicated apps that open up opportunities for real-time communication with workers through e-mails, instant messages, direct calls, or video calls.
This gives transparency to managers and makes your field workers much more responsive. Your disengaged employees will be thankful to have dedicated apps that power direct communication. It also helps managers control internal communication to be limited to work. You can disable personal or any wanted incoming/outgoing calls with the call-barring feature or enable one-way communication with workers with the broadcast messaging feature. The dedicated apps help businesses stick to work-related operations to make your remote devices work for you and not the other way around. 
CubiLock ensures these dedicated apps empower employees with effective communication with other complimentary features:
Data Leakage Prevention
Data leakage prevention is another important feature of MDM. It ensures that only authorized users can view the data, and it also prevents the data or device from being stolen or accessed by unauthorized users.
For example, if you have multiple employees who handle different tasks in your business and work at different locations, you may want to create separate device profiles and push separate apps and policies for each person so that they can streamline their work without having to manage multiple apps in one device. This way, employees and teams can be individually managed and secured according to their needs.
App Management
This is the most basic feature of any MDM. You can use it to manage apps that your field workers are using, including Google Play Store apps or Enterprise apps. If you want to create visibility for how your field worker utilizes their apps, or if you need to install, upgrade or delete apps from the mobile phones of field workers remotely, this is the way to do it.
CubiLock MDM also gives you an opportunity to give roll-out apps to targetted devices on a scheduled basis with the help of device profiles rather than as part of a group-wide setting so that each user has access to only what they need. This can help reduce system downtime for app updates or simply confusion among users because they won't be forced into cramming useless apps into their mobile devices.
Data Access Controls
CubiLock MDM is designed for the purpose of improving communication with field workers. One way it does this is through data access controls, which allow you to control who has access to your company's data, and when they can use it.
For example, if a worker wants to download a file from your server but doesn't have proper permissions or credentials, they can't do so. Data and file sharing is common when employees work in the field, this helps strengthen communication and real-time collaboration among teams. In this scenario, CubiLock MDM's tools like encryption, passcode policies, and Factory Reset Protection (FRP) can be valuable for businesses to create a secure line of communication with field workers as well as a stress-free environment for them to work in.
Takeaway:
The ability to communicate through more granular data is essential for improving productivity and employee satisfaction. We think CubiLock MDM can have a big impact on the mobile devices that field workers use to do their jobs. It will give them the tools they need to be more productive, collaborative, and cohesive among the teams. Even though you may not work with field employees, if you find yourself in a similar position regularly and want to improve communication with your teams, CubiLock MDM could be a valuable tool for you as well. The benefits of this solution reach beyond IT departments and are bound to encapsulate the organization holistically–helping improve communication between departments as well as create better collaboration between workers who are spread out across multiple locations.
Apart from being a true sushi enthusiast, Sadichha (Aka SSH) is a content writer and blogger at CubiLock. She is passionate to enchant everything boring and nitty gritty about technology through her writings for her readers to enjoy and learn from at the same time. When she is not at her desk crafting content, you can catch her occupied with her cat.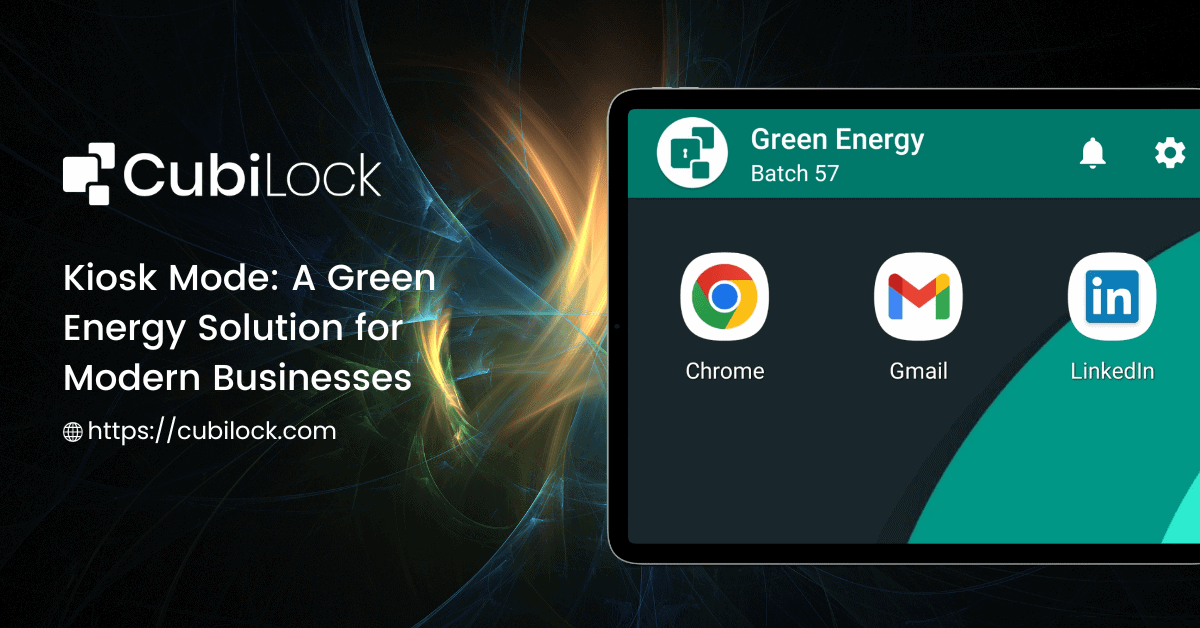 Kiosk mode brings several benefits for businesses, however, many businesses…