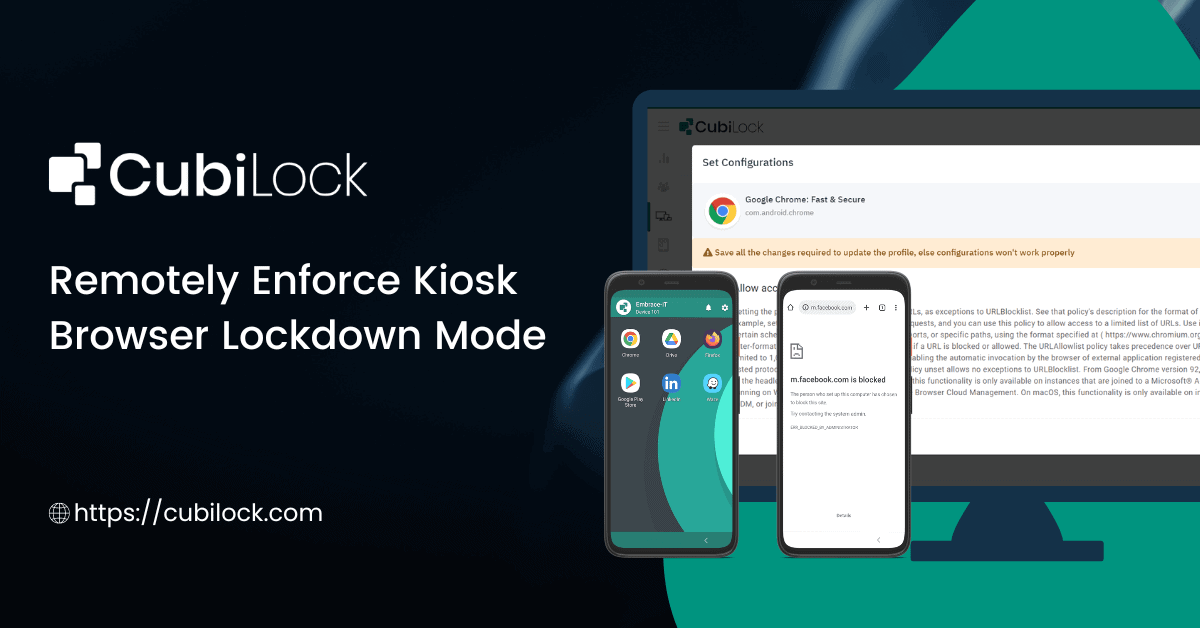 In the current business world, more and more organizations are digitizing their workplace by providing employees with devices such as laptops, smartphones, and tablets. This breakdown of traditional barriers promises businesses operational efficiency, further developing employee work proficiency and productivity. In this blog, we'll cover how kiosk browser lockdown solution will help enterprises in enforcing secure browsing practices on all of their Android devices.
But at the heart of any business is still its people. Employees are the most crucial part of any organization and they are the ones who make it work. A digitalized workplace can only empower its employees when the mobile devices that they carry with them every day to do their jobs are managed and secured properly.
As a progressive business in any field, it is important to note that there are several challenges associated with digitalized work environments. The main cause of a disrupted digital workplace is the inability of businesses to address the unsecured and autonomous use of these devices by end-users.
Mobile devices today are loaded with features that either support employees in their work or stray them away from it. Devices quickly demonstrate counter-productiveness when they hamper the effectiveness of workers in the business due to a lack of governance and control over them in the workplace.
Organizations become vulnerable when their employees use devices meant for work purposes for inappropriate activities, such as misusing the internet, social media access, making unauthorized calls and texts, streaming videos, playing games, etc. It opens up opportunities for employees to install and access apps that are sideloaded with malicious viruses and malware. Besides, having unsecured devices is like having easy prey for hackers that can cause data leaks, breaches, and ultimately irrecoverable damage to the company.
Hence, this kind of Wi-Fi and data expenditure is not only time-consuming and financially draining, but they also jeopardize the business's security protocols and threaten the integrity of the system.
What Is Kiosk Browser Lockdown?
Like most businesses that are moving towards digitalization, you may be wondering about lockdown mode and whether it's something you need. Android Kiosk mode is a security feature that helps to prevent data breaches and increase the productivity of employees by preventing users from accessing certain features, applications, and websites on their mobile devices, whether they are corporate-issued or personally owned. By using Kiosk Browser Lockdown, businesses can ensure that their employees are using the internet in a safe and productive manner. It can also help businesses to keep track of employee internet usage and activity.
If you're looking for a way to automate your device management and ultimately your business to succeed, then kiosk browser lockdown is the answer. With kiosk browser lockdown app, you can restrict access to only the websites and apps you approve of. It offers a secure, controlled, and reliable way to access the internet. This means that employees can't waste time browsing the internet or playing games when they should be working. And because the approved websites and apps are displayed in full-screen mode, there's no temptation to multitask or get distracted. Android Kiosk browser lockdown is perfect for businesses of all sizes. If you have a small business, it can help you keep track of employee productivity. And if you have a large business, it can help you save costs, secure confidential data, and improve productivity.
How to Implement Kiosk Browser Lockdown Mode with CubiLock:
Step 1: Sign Up and Enroll your Android Devices OR Sign In to your CubiLock Portal.
Step 2: Select Device Management > Create New Profile OR Select an existing Device Profile.
Step 3: Click on Edit > Applications.
Step 4: Navigate to + Choose Application.
Step 5: Select Google Chrome Browser.
Step 6: Click on Install Type > "Kiosk" from the drop-down menu as shown in the screenshot below.
Step 7: Save to apply changes.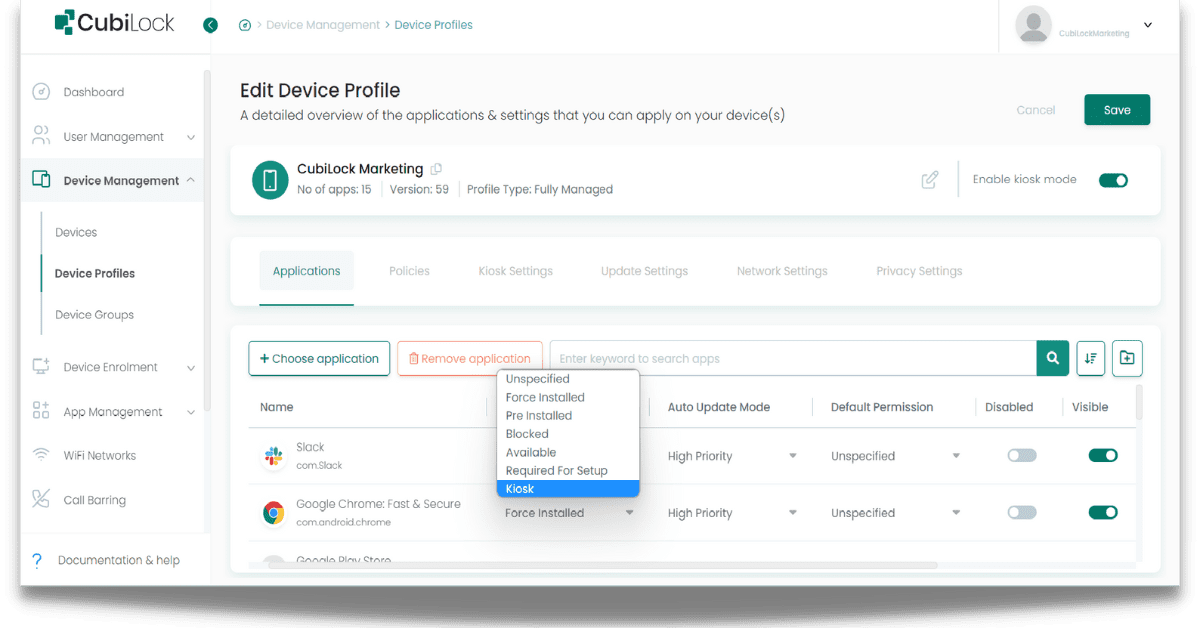 CubiLock Kiosk Browser Mode – Best Practices and Considerations
CubiLock Kiosk lockdown mode is useful when turning your regular mobile devices into dedicated devices that only launch specific apps or websites and nothing else. It enables IT administrators to configure lockdown policies and remotely push predetermined apps and websites onto devices from a unified console, removing the issue of end-user distraction and unsafe device use.
This is especially helpful to manage device usability by letting employees have access to approved URLs and apps only – this way you don't have to worry about anyone opening something inappropriate or unwanted through your device. In addition to that, launching only pre-approved apps and websites whenever the device is rebooted streamlines workflow and further increases productivity ensuring that users are always focused on task-relevant apps. CubiLock offers a user-friendly dashboard to enable kiosk browser lockdown mode that entails:
Modes: Single App and Multi App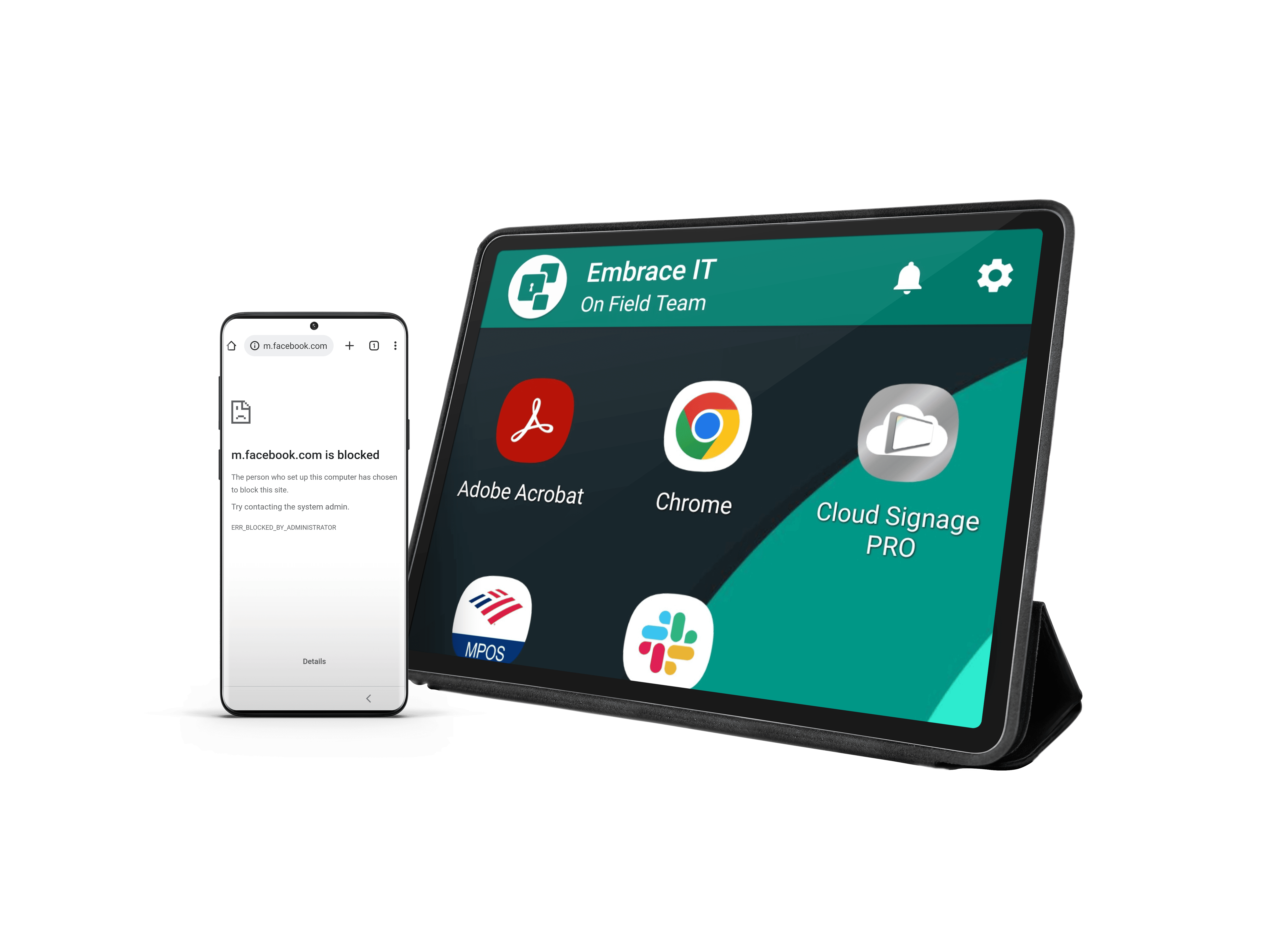 Single App Mode: The single app mode allows you to lock an Android device to a single application or website, such as self-service kiosk and web-based kiosk lockdown that always have a specific app running. It automatically launches the same whenever the devices reboot and prevents end-users from performing any other actions.
Multi-App Mode: The multi-app mode enables end-users to access a pre-defined set of apps without modifying the device's software or hardware settings.
Websites Whitelist/Blacklist
It blacklists or whitelists websites and domains based on the primary business needs. This is critical especially for remote workers to avoid being swayed by distracting media on the device.
Peripheral Control
It supports peripheral device restrictions (WiFi, Bluetooth, speakers, etc.) and device settings restrictions (hardware buttons, notifications, volume adjustments, etc.) based on the needs and policies of the business.
Disable Saving Passwords To The Password Manager
Users will have Google Chrome remember their passwords and provide them the next time they sign in to a site as a default setting at most times. With Cubilock, you can disable users from saving new passwords, only saved passwords remain valid.
Block Third Party Cookies
From the dashboard, you can disable third-party cookies that allow webpages to block cookies and prevents users from changing this setting.
Allow Pop-ups In Certain Sites
CubiLock allows you to specify a list of URL patterns that allows pop-ups from certain websites. If the policy is not set, the DefaultPopupsSetting applies to all sites.
Also read: Lockdown Android tablet for business
The kiosk browser lockdown solution is essential for any industry or enterprise that has adopted enterprise mobility as a business strategy. CubiLock's android kiosk browser feature provides an Android device lockdown mechanism for unattended mobile devices, addressing the visibility and control issues that businesses face when deploying these devices for work purposes. If you wish to save your costs and resources while simultaneously securing confidential data and maximizing productivity, CubiLock kiosk browser mode is the best fit for you.

Apart from being a true sushi enthusiast, Sadichha (Aka SSH) is a content writer and blogger at CubiLock. She is passionate to enchant everything boring and nitty gritty about technology through her writings for her readers to enjoy and learn from at the same time. When she is not at her desk crafting content, you can catch her occupied with her cat.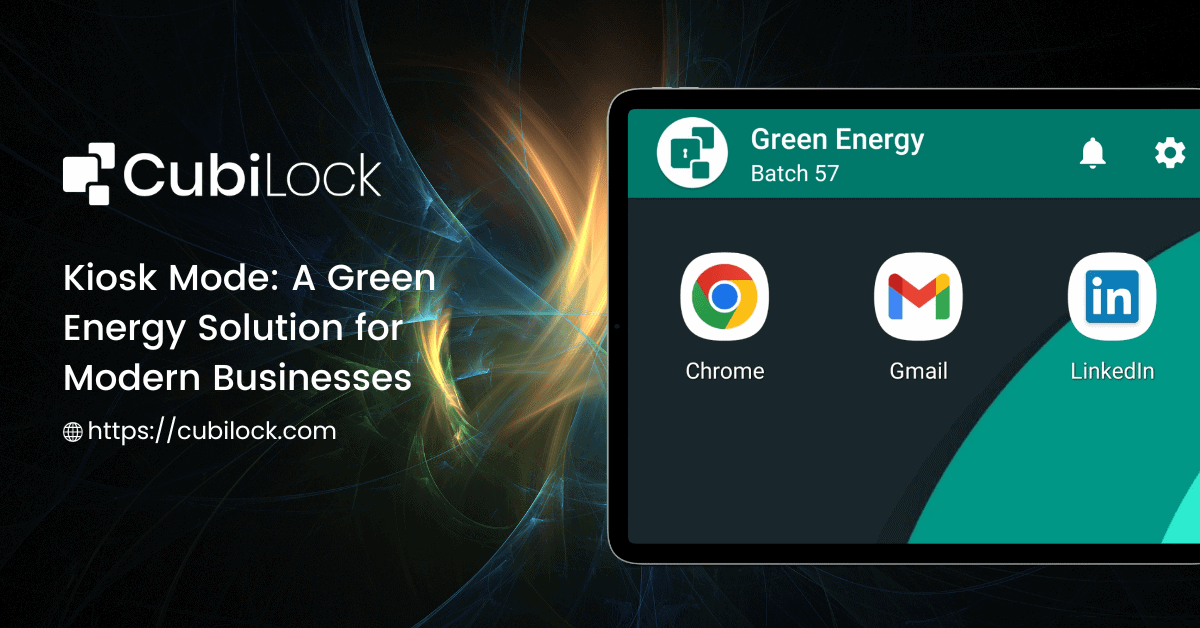 Kiosk mode brings several benefits for businesses, however, many businesses…