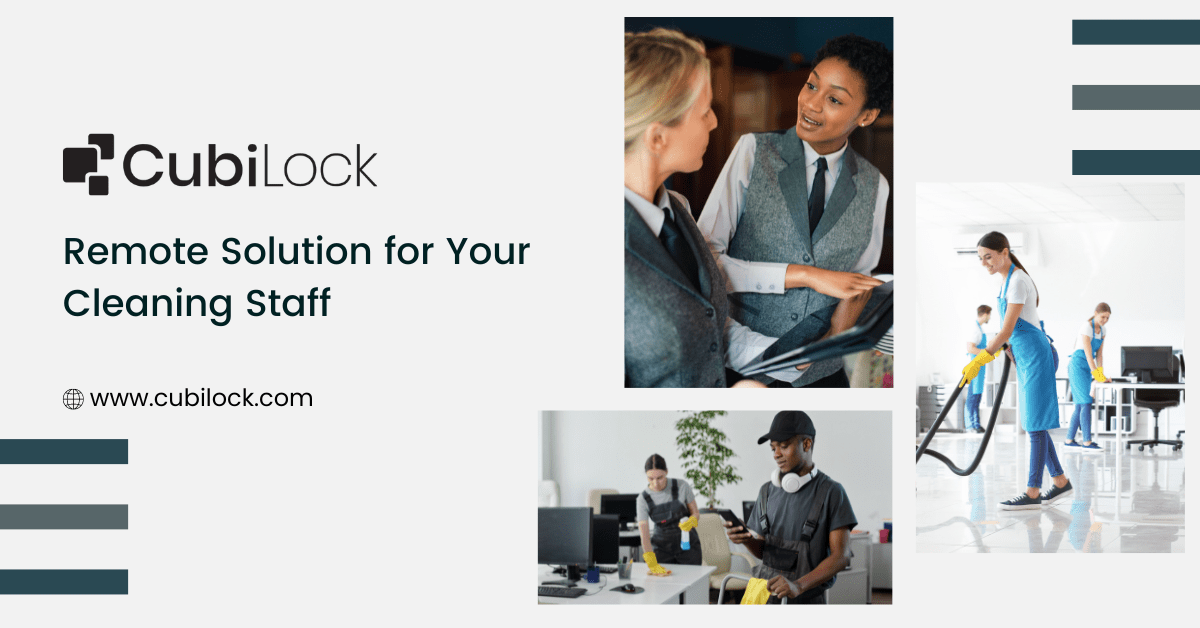 There has been a perceived notion about the cleaning industry for the longest time – low costs and low investments. But as times change, this industry that has been mainly focused on labor is changing its trajectory to embrace technology.
It is safe to say that the cleaning industry has been one of the slowest sectors to jump on the digitalization bandwagon and this is because there was no perceived need for them. But that's starting to change as more and more companies, big and small, look for ways to optimize their cleaning programs. The digital transformation in cleaning is coming whether we're ready or not, so those companies who are able to drive this change will be the ones who come out on top.
For companies who are willing to take the digital plunge into the cleaning industry, it can be a big change in terms of priorities and investments. A successful shift requires investing in the right technological tools and solutions. That begins with choosing the right kind of mobile device for your cleaning business. If you are thinking of regular mobile devices, sure there is nothing wrong with that but ruggedized devices are much more ideal for this sector. In this article, we will further explain how ruggedized devices can optimize your cleaning programs to meet consumer needs and maximize profits.
The cleaning industry can deploy ruggedized devices to considerably lessen the risks of carrying mobile devices in a workplace that can be fairly unpredictable. You may have your employees using these devices in heat, cold, or rain, you cannot really say. They may be near chemicals, cleaning agents, excessive dust, or water. If you think about protecting your employees by providing them with proper cleaning suits, masks, and gloves, the same protocol should apply to your mobile devices.
Rugged hardware has been specifically designed to perform in harsh environments where standard mobile devices would fail. These are powerful devices capable of withstanding multiple weather changes and enduring extreme cold, heat, dust, and other rough environments. Ruggedized devices come equipped with extended batteries, built-in barcode scanners, easy-to-use user interfaces, readable display in direct sunlight, and a shatterproof and shock-resistant body that gives it a longer lifespan than a typical consumer device. This durability and reliability of ruggedized devices lead to a longer device life cycle, making them cheaper to own than consumer devices, they can be managed by rugged device management. 
Although at a glance, a consumer device may appear to be the most cost-effective option, when considering the cost of breakages, device downtime, maintenance, constant repairs, and unproductive staff time, a rugged device often is the most ideal option, whether economically or feature-wise. Rugged devices are designed to withstand being dropped, exposed to extreme temperatures, and can even be submerged in water without sustaining damage, which are common daily occurrences for your cleaning staff. This makes them the cost-effective option in the long haul.
Ruggedized devices and MDM:
Having a mobile device management solution in place is crucial for any business owner who wants to deploy ruggedized devices in their daily operations. Whether you run a cleaning business with a few employees or have a large team of cleaners, manually managing your workers can quickly become a pain. Implementing a device management solution like CubiLock to manage your ruggedized devices will save you from a lot of headaches down the road. It allows you to control, manage, secure and configure your fleet of rugged devices from a single console over the air. It enables you to easily monitor and track the individual performance of on-field workers, set goals and objectives, and keep everyone on the same page. These factors become increasingly important as your business begins to scale.
How Does Ruggedized Device Management Empower Your On-Field Workers?
Tracks Real-time Location
Since the devices used in the cleaning industry are mostly outside the office premises, having a GPS tracking system can help keep track of the device, even when it is outside the supervision of the managers.
CubiLock offers geofence technology that tracks the accurate real-time location of your devices and also sends alerts to IT admins when the device leaves a pre-determined area. This eliminates the risk of device misplacement and also cultivates a sense of accountability among on-field workers to use the devices responsibly.
Configures Apps and Policies
The cleaning business nowadays is thriving off of various apps and websites that help automate tasks, create plans, schedule appointments, collaborate with teams, and much more. A device management solution can remotely manage apps and policies to streamline the workflow of employees.
CubiLock enables IT administrators to deploy Google Play Store or Enterprise Store apps that distribute your private or business apps to certain devices. It manages the full app lifecycle, including installation, configuration, and updates. Apps can be secretly installed or updated in the background while the end-user continues to work. The ability to remotely control and adjust such devices' apps boosts uptime and productivity dramatically.
Locks Devices In Kiosk Mode
The ruggedized devices can be used to fit your unique business needs and purpose with the CubiLock kiosk lockdown feature. For instance, you can lock the devices in a single app kiosk mode and turn your rugged device into a biometric attendance system without investing in any additional hardware.
You can also control device usage by authorizing access to selected apps and websites and blocking access to the rest, ensuring that employees are focused on their work.
Security is always a concern when it comes to mobile devices and rugged devices are no exception. These devices are often used on-field, so even a small security lapse can have a lasting impact.
The CubiLock device management solution can track the whereabouts of the devices once it leaves the office premises, which reduces the risks of device misplacement on-field. It remotely wipes out data and information stored on the device in case of device theft or loss. It also offers encryption, passcode protection, and Factory Reset Protection (FRP) to protect the personal data of customers and secure the devices that constantly travel alongside on-field workers.
It provides device settings customization via the CubiLock dashboard, giving IT administrators complete control over the devices and preventing undesired or unsafe peripheral devices or networks from connecting to work-related devices.
In Conclusion,
Profit maximization is the end goal of any business and this heavily depends on the quality of work of your employees. Especially in a consumer-centric industry like the service industry, empowering your employees with the right kind of mobile device and mobility management solution can go a long way in shaping your customer's experience.
Deploying ruggedized devices not only provides you an edge over your competitors but also acts as a toolbox to connect, collaborate and manage your on-field workers effectively. That coupled with our feature-packed CubiLock MDM solution can help your cleaning business maximize productivity, improve your services, secure your digital assets and cultivate brand loyalty which is highly sought after in the cleaning industry.

Apart from being a true sushi enthusiast, Sadichha (Aka SSH) is a content writer and blogger at CubiLock. She is passionate to enchant everything boring and nitty gritty about technology through her writings for her readers to enjoy and learn from at the same time. When she is not at her desk crafting content, you can catch her occupied with her cat.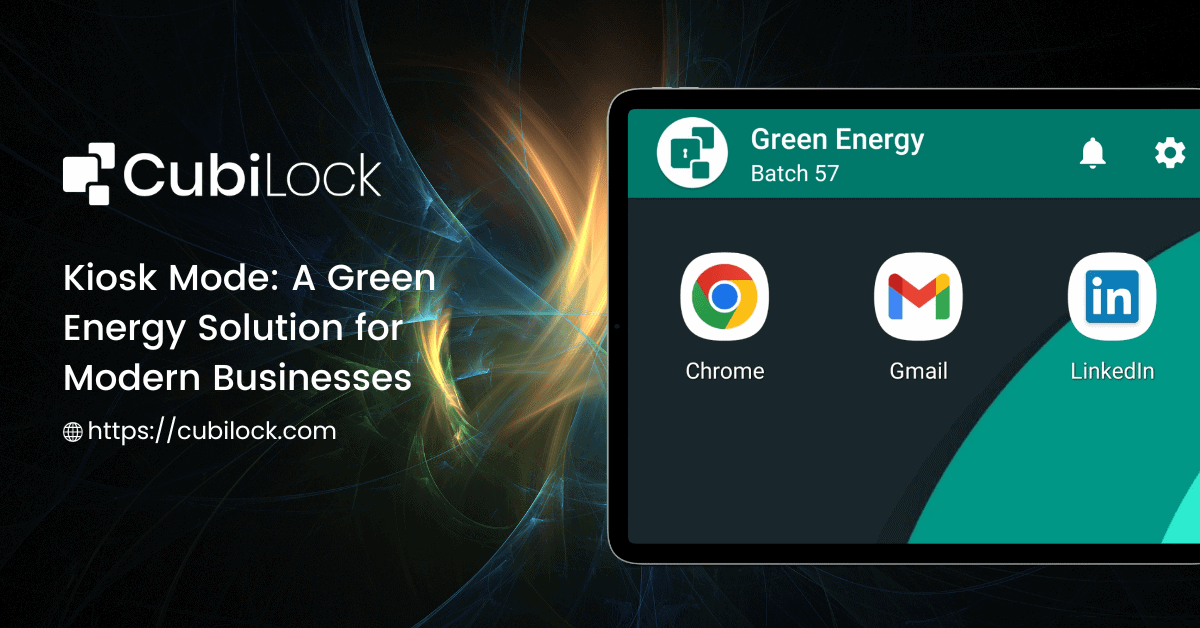 Kiosk mode brings several benefits for businesses, however, many businesses…