Time is money, and businesses these days can save both by implementing tools that help them improve work and streamline communication across the team. IT administrators juggle a multitude of responsibilities, ranging from network maintenance and security to software deployment and user support. To effectively handle these tasks, IT admins rely on a diverse set of productivity tools that can automate processes, centralize management, and enhance collaboration. In this blog post, we'll delve into some of the top productivity tools for IT admins and explore the benefits of Enterprise Mobility Management (EMM) solutions in particular.
Monitoring and Management Tools
a. SolarWinds Network Performance Monitor: This tool provides real-time visibility into the performance of networks and connected devices. IT admins can monitor bandwidth usage, detect network issues, and troubleshoot problems efficiently, ensuring seamless connectivity for users.
b. Microsoft System Center Configuration Manager (SCCM): SCCM simplifies the task of managing large-scale deployments of software, updates, and security patches. IT admins can remotely control devices, ensure compliance, and automate various tasks, saving time and effort.
c. Nagios XI: This open-source monitoring tool enables IT admins to monitor the entire IT infrastructure, including servers, applications, and services. It offers customizable alerting, reporting, and visualization features, helping IT teams proactively address issues.
Collaboration and Communication Tools
a. Slack: Communication is key for IT teams, and Slack offers real-time messaging, file sharing, and integrations with various tools. Channels can be organized based on projects or topics, enabling efficient collaboration and information sharing.
b. Microsoft Teams: Part of the Microsoft 365 suite, Teams combines chat, video conferencing, file sharing, and application integration. It's particularly useful for remote teams, allowing them to collaborate seamlessly and hold virtual meetings.
c. Jira: For project and issue tracking, Jira offers a comprehensive solution. IT teams can manage tasks, track bugs, and streamline workflows using customizable boards, ensuring transparency and accountability.
Automation Tools
a. Ansible: This automation platform simplifies the management of complex IT systems by allowing admins to define tasks as code. It's particularly useful for configuration management, application deployment, and orchestration of IT processes.
b. Puppet: With a focus on configuration management, Puppet automates the provisioning and management of software and configurations across various systems. It ensures consistency and reduces manual intervention.
c. PowerShell: Microsoft's scripting language is a versatile tool for automating administrative tasks on Windows systems. IT admins can create scripts to perform routine tasks, manage systems, and gather information efficiently.
Security and Identity Management Tools
a. LastPass: IT admins handle numerous passwords and credentials. LastPass provides secure password management and allows administrators to share access securely, reducing the risk of data breaches.
b. Duo Security: This multi-factor authentication tool adds an extra layer of security to ensure that only authorized users can access systems and applications. It's crucial for protecting sensitive information from unauthorized access.
c. Wireshark: For network troubleshooting and analysis, Wireshark is a powerful packet-capturing tool. IT admins can examine network traffic, identify issues, and ensure the security of data transmissions.
Enterprise Mobility Management (EMM) Solutions
In today's mobile-centric world, managing and securing devices and data have become paramount for IT administrators. EMM solutions offer a comprehensive approach to managing mobile devices, applications, and content within an organization. Here's a closer look at the benefits of EMM solutions:
a. Device Management: EMM solutions enable IT admins to manage a diverse range of devices (mobile device management feature), including smartphones, tablets, and laptops. Admins can enforce security policies, configure settings, and ensure devices are compliant with company standards.
b. Application Management: IT admins can distribute, update, and manage applications across devices from a central console. This ensures that employees have access to the right tools and software, enhancing productivity.
c. Data Security: EMM solutions provide robust data security features, such as encryption, remote wipe capabilities, and containerization. In the event of a lost or stolen device, IT admins can remotely erase sensitive data to prevent unauthorized access.
Also read: What is EMM? Why It's Beneficial for Modern Industries and Businesses?
d. Compliance and Reporting: EMM solutions help organizations maintain regulatory compliance by monitoring and reporting on device and application usage. IT admins can track device inventory, app installations, and security incidents.
e. Remote Troubleshooting: IT admins can remotely diagnose and troubleshoot device issues using EMM solutions. This reduces downtime and minimizes the need for on-site support, especially for remote or field workers.
f. BYOD (Bring Your Own Device) Support: EMM solutions enable organizations to implement BYOD policies securely. Employees can use their personal devices for work while adhering to corporate security protocols.
Conclusion
In the dynamic landscape of IT administration, leveraging the right productivity tools can significantly enhance efficiency, streamline processes, and empower IT teams to deliver top-notch services. From monitoring and management tools to collaboration and security solutions, each tool plays a crucial role in maintaining a robust IT infrastructure. Additionally, Enterprise Mobility Management (EMM) solutions have emerged as a vital component, addressing the challenges posed by mobile devices and remote work scenarios. By adopting these tools, IT administrators can navigate the complexities of modern technology landscapes with confidence, ensuring seamless operations and optimal productivity.
Device Security Analyst, loves testing devices that are used for dedicated purposes.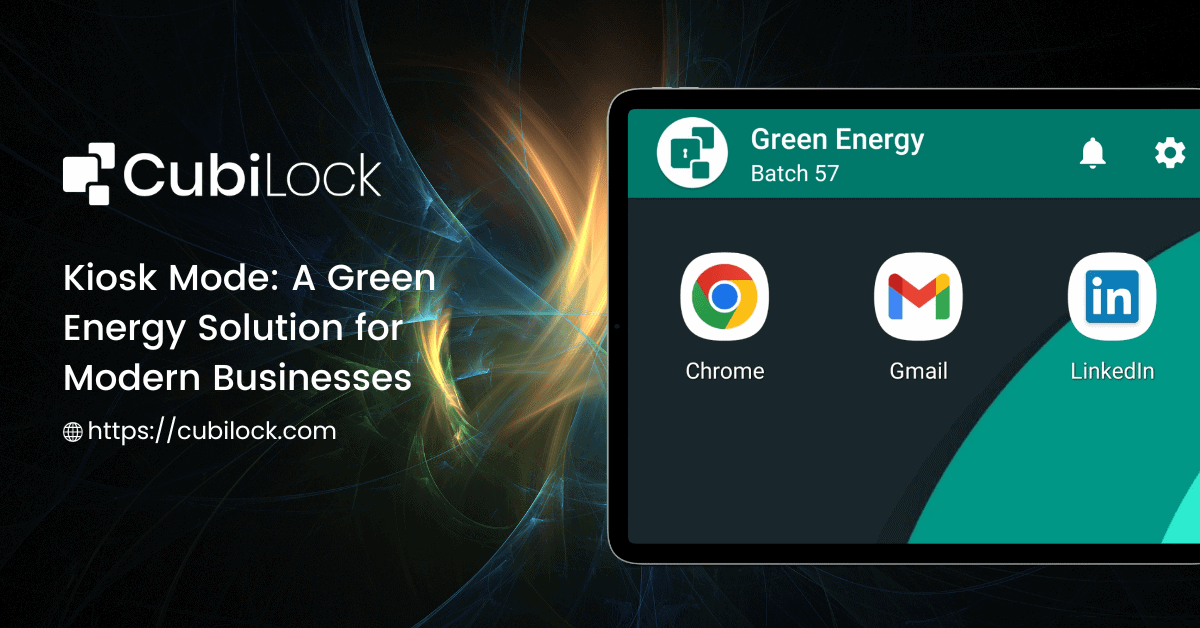 Kiosk mode brings several benefits for businesses, however, many businesses…