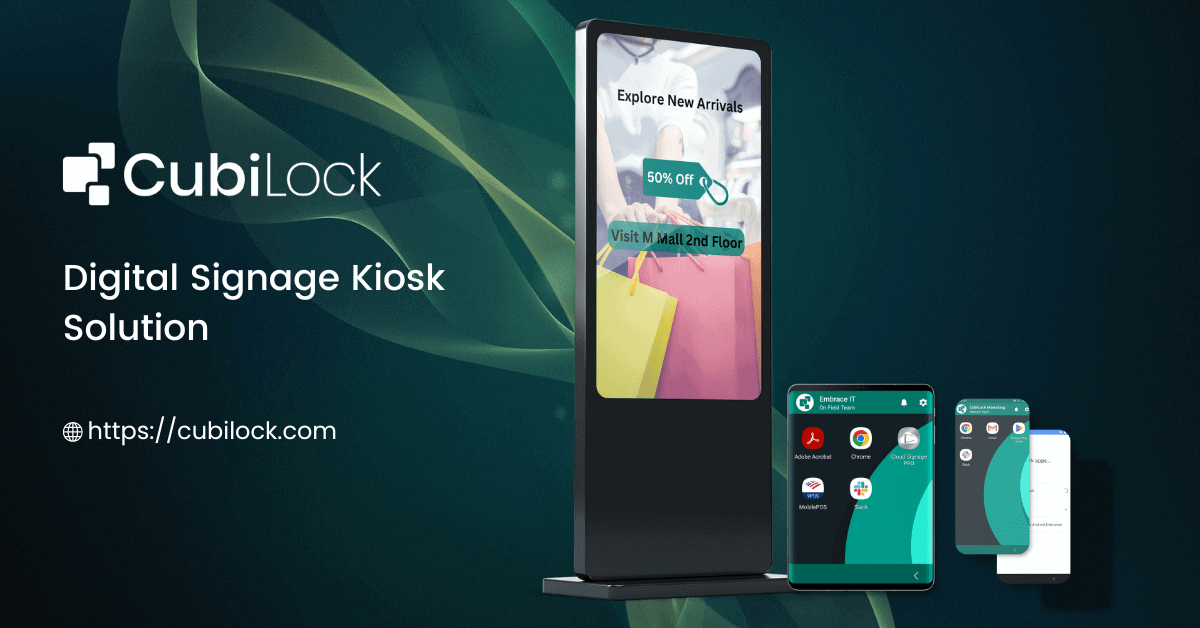 There are endless possibilities for how to use digital signage in advertising. A digital signage kiosk is an independent device that connects to a computer, LED display, TV screen, smartphone, or tablet, and displays content. It can be used to display static images or videos, serve as an interactive touch screen, or play music. Digital signage kiosks are also known as digital billboards or media walls.
Digital signage is a great way to grab attention and promote messages to a large audience. By using screens that are permanently installed, digital signage displays can show special offers, product details, and important announcements in an appealing way. This type of system is perfect for advertising in places like on the side of buildings or bridges, in retail windows, or inside showrooms, museums, hospitals, and in-stores. Whether you're running a small business or a large corporation, digital signage can be a great way to communicate with your customers and employees. And what better way to display your digital signage than on a sleek and modern Android tablet? In this post, we'll show you how easy it is to get started with using Android tablets as digital signage.
Digital signage is still a young industry, and there are a lot of options out there for businesses who want to get started but in recent years Android tablets are definitely stealing the limelight as a preferred method to deploy digital signage. They offer a number of advantages over traditional signage, including portability, flexibility, and low cost. One of the great things about Android tablets is that they can be used for a variety of purposes. They can fit in small spaces and can be easily placed in waiting areas, restaurant tables, right outside your doorways, or any high-traffic and limited space setup. Businesses can choose from a wide range of options and use them to display menus, product information, ongoing sales, events, or even just advertise general information about the company.
Another advantage of Android tablets is that they're very easy to set up and use. All you need is a tablet and an Android-based digital signage app. There are a number of these apps available, and they're usually very affordable. Once you have the app, you can simply connect your tablet to your MDM (Mobile Device Management) server and start using it as a signage display.
Here's How to Leverage Digital Signage Kiosk Mode With CubiLock
Even in a digital world, one-to-one marketing with an individual target audience is still an important way of communication. The CubiLock's Android Kiosk Mode for the single-app or multi-app kiosk mode is a big step in this direction. With its help, it has become possible to leverage ordinary Android tablets and turn them into dedicated devices that can essentially function as digital signs. The solution ensures that Android mobile devices are used for digital advertising in a secure way. It simplifies the whole process of deploying digital signage without much technical assistance.
MDM is the perfect solution to easily manage the deployment of tablets and smartphones as your company's digital signages. They provide a secure and cost-effective way to roll out mobile devices as digital signage to your workforce.
Single App Kiosk Mode
In the single-app kiosk mode, the mobile device can access only predetermined one app or website. The device is restricted access to all other features and functionalities and opens to the same app every time the device reboots. For example, you can select a default enterprise app or web URL in the CubiLock console and push it to the device. This app or website runs in full screen on the mobile device without any means of exiting it.
Multi-App Kiosk Mode
In the multi-app kiosk mode, instead of the regular home screen, end-users have direct access to one or multiple apps and websites on the mobile device. These apps and websites are also preconfigured and only the authorized ones can be accessed by the end users. This is especially helpful when you use a single device for multi-purpose or your business demands the device perform more complex operations.
In the single-app kiosk mode, access to irrelevant and unauthorized apps, websites and device features is strictly restricted. This helps in creating a safe and secure interface for the end-users and also saves a lot of unwanted data consumption for the business. You can regulate device settings and ensure end-users cannot tamper with the device in a dedicated work mode. It helps Android devices to operate as interactive digital signages in a controlled environment without the need for technical supervision at all times. This is incredibly beneficial for SMEs (small and medium-sized enterprises) or any business that is low on technical support.
A fully accessible mobile device for digital signage is not only unnecessary but also a source of distraction and a potential threat to data breaches. CubiLock kiosk mode enables you to create a kiosk mode that is engaging, interactive, and secure simultaneously. Right from the CubiLock dashboard, you can:
Remotely push, update or remove apps.
Update the OS system and schedule regular maintenance of the device.
Hide the status bar, notifications, and app icons.
Disable incoming/ outgoing calls selectively or entirely.
Enable password protection, encryption, and remote data wipeout for an extra layer of security.
Preconfigure security policies and device settings.
Disable end-user from exiting kiosk mode or make any device alterations.
Restrict connection to peripheral devices such as WiFi, Bluetooth, speakers, etc.
Deactivate physical buttons (power button, volume buttons) on the device.
Diagnose and troubleshoot the device remotely.
Customize the lock screen to add company wallpaper and themes.
Android tablets can be a great value digital signage device for any business or organization. Now using CubiLock kiosk mode, you can help your IT staff simplify deployments by allowing them to manage all their Android devices from one dashboard. More importantly, these tools will save time and money for any organization looking for an approachable way to get mobile devices up and running as digital kiosks quickly without making costly mistakes along the way. They are also highly effective at creating a sales environment, growing profits, and increasing customer satisfaction. If you're looking for a simple, intuitive, and low-cost method of implementing digital signage, the CubiLock kiosk solution is the way to go.
Also read about Cubilock's Android MDM solution

Apart from being a true sushi enthusiast, Sadichha (Aka SSH) is a content writer and blogger at CubiLock. She is passionate to enchant everything boring and nitty gritty about technology through her writings for her readers to enjoy and learn from at the same time. When she is not at her desk crafting content, you can catch her occupied with her cat.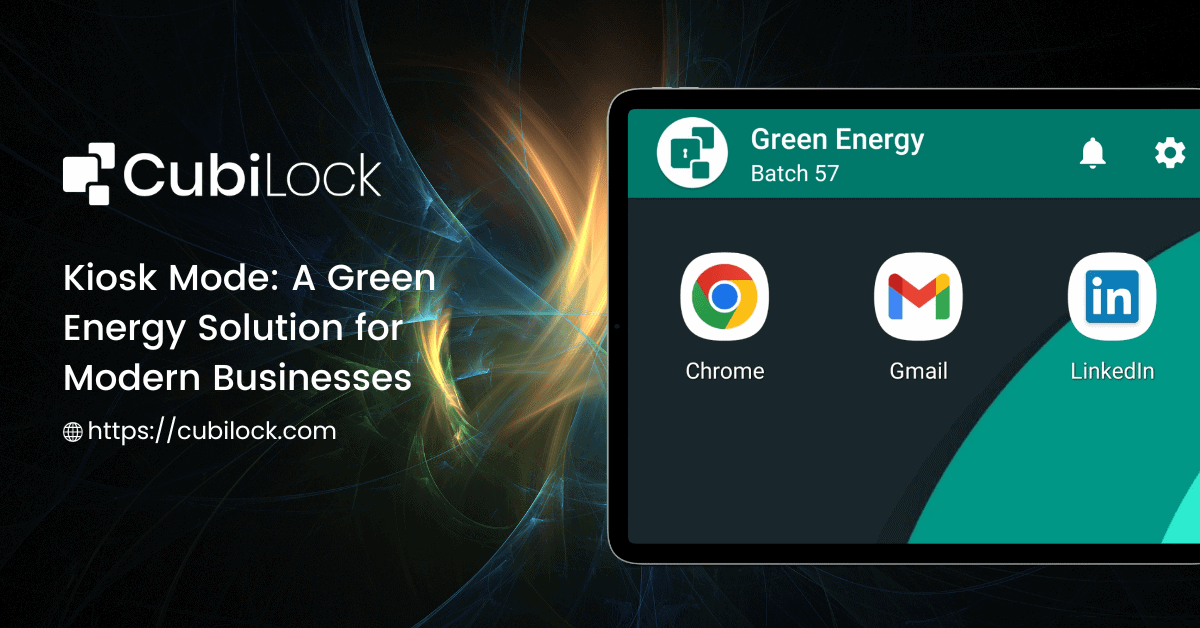 Kiosk mode brings several benefits for businesses, however, many businesses…