How to Choose Android Tablet for Business – Ultimate Checklist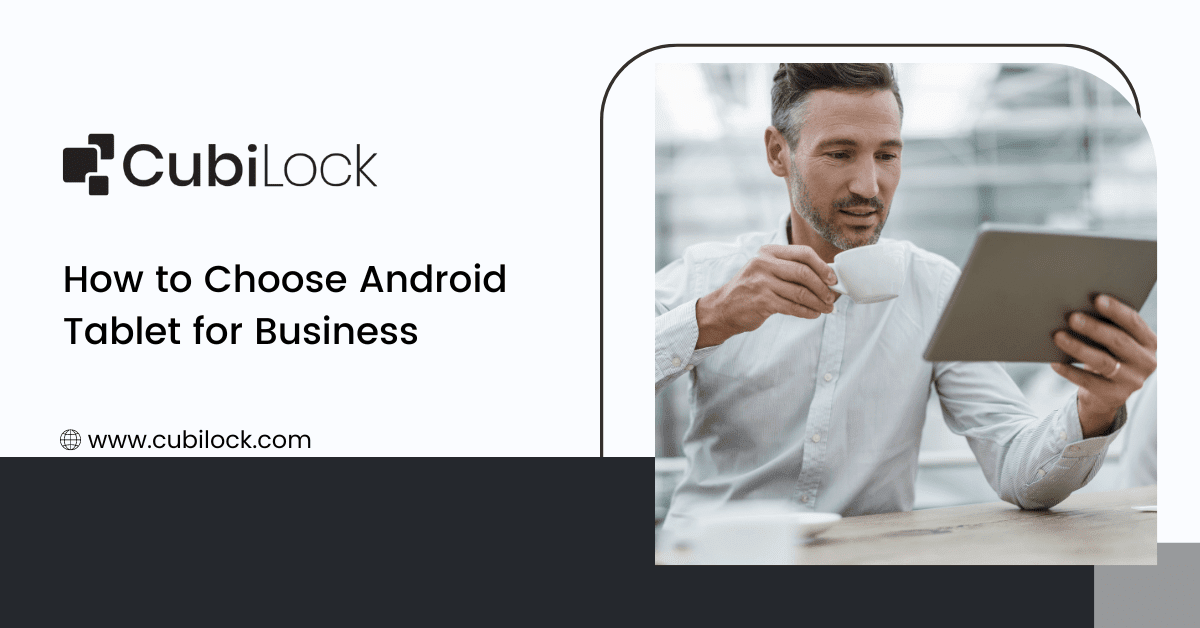 When it comes to choosing an Android tablet for business, you might feel like you're in the baking aisle of a grocery store where there are too many options to choose from. It can be hard to decipher which Android tablet is right for business use, especially since most models on the market are designed with individual consumers in mind. However, there are multiple facets to be mindful of when choosing the right Android tablet for your business.
Here's a Checklist on How You Can Choose an Android Tablet for Business Purposes
Find the use case
Defining a clear use case is one of the best ways to figure out which tablet is right for your business.
The type of work you'll be doing on the tablet outlines a specific type of Android tablet best suitable for that work. For instance:
If you just want to do regular things like browse the internet, make presentations, and check your email, almost any basic model will suffice.
If you'll mostly be using productivity apps or research on the web, you'll want a tablet with a fast processor and plenty of RAM.
if you have specific plans for your tablet, like using android single app mode, digital books in schools or as air menus in restaurants, you may want to look for a model that has features that are geared toward those activities. 
If you want to replace your existing laptops, you can go for 2-1 hybrid laptops that have the flexibility of touchscreen features.
Your answers to these questions can help guide your decision on features like the OS (operating system), screen size, battery life, processors, and much more. So make a list of the tasks and activities that are most important to you, and keep those in mind as you look at different tablet options. By having a planned use for your tablets, you can narrow down the field and find the perfect tablet for you.
Plan a budget
Deploying laptop or desktop computers to hundreds or thousands of employees of a firm can be very expensive. Tablets already have a low unit cost, especially when purchased in bulk, which appeals to IT departments and businesses seeking to offer the same capability at a reduced cost.
Android tablets come in a range of price points that can fit most budgets, especially small and medium-sized businesses that have limited resources, to begin with. That being said, a budget provides a framework that kickstarts your hunt for the right tablet that matches your needs.
It's also worth taking into account the cost of any extra purchases of components or accessories you might require in order to use your tablet the way you want to. For example, many people find that they need to buy a monthly data plan in order to get 3G or 4G access or install additional software and apps.
Compare the features
Affordability alone does not determine the perfect Android tablet for your business.
Make sure you're looking at factors like software version, storage capacity, 4G or 5G connectivity, processing speed, and internet capabilities before you make your choice. In the end, you are paying for the features that your tablet provides. Make the number of choices you have more manageable by deciding on the foundational features such as:
Storage Capacity: Storage is an extremely important aspect of a tablet in the age of digitalization where data is the main asset of every business. The Android tablet storage capacity ranges from 16GB up to 512 GB in the latest models.
Android Software: The very latest Android version, Android 12 was released in late 2021. You should look for recent versions of OS to ensure your tablets run optimally and support your business operations.
Processor: The chipset or the processor supports the performance of the tablet. Deciding on a processor also decides the screen resolution, internet speed, graphics, camera functionality and so much more of a tablet.
4G or 5G Android Tablet: 4G and 5G networks connect the devices to data services which are crucial especially when the devices are used on the field and are constantly mobile.
Select a screen size
Tablets come in all shapes and sizes, and the right one for you will depend on how you want to use them. Do you want something small and light that you can take with you anywhere, or a larger model that's more versatile but less convenient to carry? Consider what kinds of tasks you'll be using it for before making your decision.
Also, when selecting a screen size, it is best to take in inputs from your employees who will be working with the tablets.
Customize a tablet that fits all your needs
If you are looking for an Android tablet that has been curated for business purposes but you cannot find one that provides those features and flexibility, CubiLock MDM is the one-stop solution for you.
Read more: Lockdown Android tablet for business purposes
CubiLock is an all-in-one device management suite built with specific features that support your business operations and simultaneously secure your devices. It helps maximize the capabilities of your generic Android tablets so that they can best support the unique policies, enterprise apps, and specific requirements of your business.
We aim at overtaking the management of all your Android devices from a single unified console and helping your business face the challenges that come with digitalization.

Apart from being a true sushi enthusiast, Sadichha (Aka SSH) is a content writer and blogger at CubiLock. She is passionate to enchant everything boring and nitty gritty about technology through her writings for her readers to enjoy and learn from at the same time. When she is not at her desk crafting content, you can catch her occupied with her cat.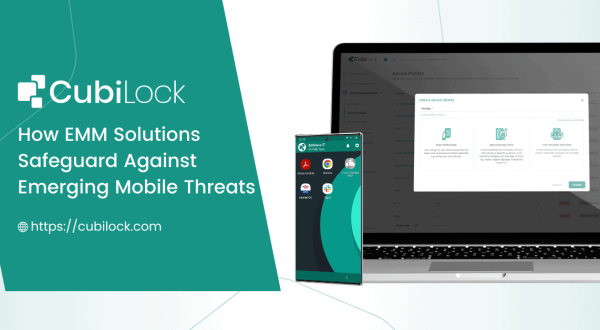 Explore how Enterprise Mobility Management solutions act as defenders against…