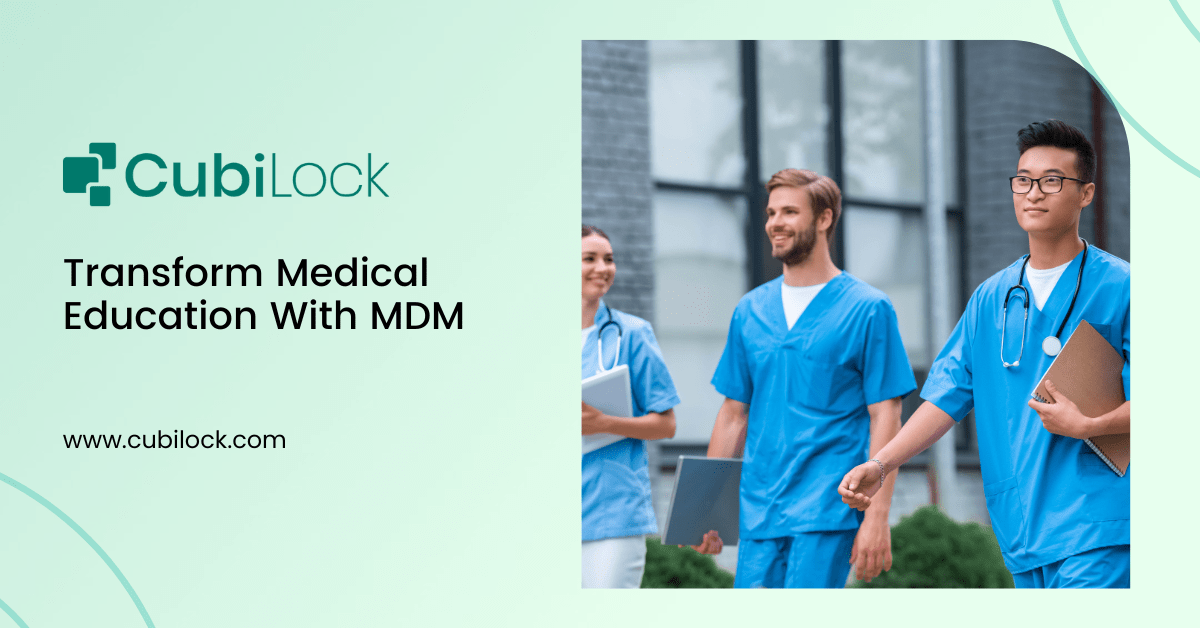 Healthcare has always been a field that has been innovative since the beginning of time. Technology has by far made the biggest impact in rapidly transforming healthcare and medical practices. Tech-based methodologies are changing the healthcare sector and it's become vital for healthcare workers, from professionals to first-year students to stay on top of new developments because their relevance is tied directly to how much they're allowed to use technology in their practice.
Due to rapid advances in healthcare, the medical field must transform its training and education institutions to support a new approach. The future of healthcare is technology working hand-in-hand with professionals, so why not begin using them right from the training days? Simulation, virtual education, and E-learning platforms are all possible ways to do this by encouraging an active learning experience. By understanding how to apply these tools effectively in different scenarios educators are investing in the future of medicine shifting from traditional, classroom-based approaches to progressive digital platforms.
Medical education is favoring virtual learning modules, web-based teachings, augmented reality, online exams, digital tools, and simulations to assist medical learning and bring ease into an already challenging branch of study.
Digital platforms and multimedia tools like presentations, videos, pictures, and self-assessment quizzes have proved to be more flexible, immersive, and interactive mediums for medical students to comprehend and grasp their learning material better.
Other new technologies such as virtual reality and patient simulations offer a chance for learners to improve skills development, enhance clinical decision-making, and build up one's skills in a low-risk and controlled environment. By simulating a realistic experience of how things could play out, trainees gain the opportunity to practice and improve their skills for better treatment of their patients.
The use of mobile devices such as smartphones, laptops, tablets, and IoT devices (Internet of Things) has been widespread to facilitate trainee engagement, self-paced intuitive learning, and comprehensive methods of practicing medicine. It offers students the opportunity to collaborate and learn remotely from practitioners and professionals all around the globe, helping them develop an increased awareness and understanding of any area or specialty of choice.
With digitalization being adopted in most medical learning spaces, it is imperative for educators to understand the growing importance of device management solutions to keep up with the technological reforms in medical schools and institutions.
CubiLock Device Management Solution For Medical Education
CubiLock is an Android device management software technology that streamlines the process of managing, monitoring, and controlling mobile devices – allowing IT managers to keep rapidly evolving technology under control over the air without the need to add additional hardware and software. This centralized system works alongside educators and lets them access data and information about their mobile device network anytime and from anywhere, ensuring the devices are strictly used for educational purposes and not for any other distracting activities that could impede a student's learning. 
The medical education system needs a robust suite of device management solution which supports technology-based education that produces tech-smart and highly skilled future medical professionals. CubiLock EMM solution has been carefully curated to help schools and institutions overcome the challenges of going digital and has simplified the process of incorporating technology into the healthcare and medicine curriculum.
The key device management benefits of CubiLock that are helping in the transformation of medical education are:
Secure Learning Environment
Mobile devices are notorious for distracting students and drawing them away from the classroom. CubiLock Android kiosk mode mechanism limits the device's access to the internet by placing restrictions on websites, applications, and more. It ensures that only education-related sites can be accessed while blocking anything else that could distract your students such as social media sites, entertainment apps, and much more. This will regain students' attention by presenting a transparent learning environment that serves their academic needs instead of sidetracking them.
Along with that, CubiLock kiosk mode safeguards students from poor internet habits or falling victim to hackers, malware, viruses, and other security threats. It pushes security policies, encrypts shared files, and remotely wipes data in case of device theft or loss, providing a powerful defense against the crisis of unsupervised mobile devices on school premises or within the comforts of a student's home.
Insights and Curriculum Management
With CubiLock, educators and parents can easily gain insight into the activities and attendance of students with real-time access to the device activity log. It provides an interface with a user-friendly dashboard that gives access to information on student performance, assignments, and reports. These insights and analyses allow teachers to curate and personalize the curriculum according to the student's needs and capacity, resulting in a more effective and quality education.
Centralized Device Management
CubiLock manages devices through their entire device lifecycle from a unified console. It can remotely push relevant apps, track devices, updates OS, schedules regular maintenance, and configures policies to simplify technological reforms in schools and institutions. It automates day-to-day operations and processes which frees up human and financial resources eliminating the need for large IT teams to look over devices 24/7.
Distance Learning
With a device management solution, distance learning has never been simpler and medical institutions are no exception to this. CubiLock allows educators to conduct online virtual classes from anywhere at any time. Educators and students can communicate, publish and share documents, files, and resources in real time, safely and instantly.
Also read: Mobile device management solution for schools
Furthermore, it remotely debugs and troubleshoots devices from the cloud, creating a hassle-free learning environment, especially for distance learners. The devices are easily handled by the IT teams without the need for constant physical presence and disturbance, helping institutions bring confidence in the students attending their virtual classrooms.
To conclude, technology is undeniably changing the medical education arena, everyone's onboarding is superfast. To address the need and also to address the related growing pains, device management solutions like CubiLock need to be deployed to fully leverage the benefits of technology that is eventually going to be a common opportunity in medical education.

Apart from being a true sushi enthusiast, Sadichha (Aka SSH) is a content writer and blogger at CubiLock. She is passionate to enchant everything boring and nitty gritty about technology through her writings for her readers to enjoy and learn from at the same time. When she is not at her desk crafting content, you can catch her occupied with her cat.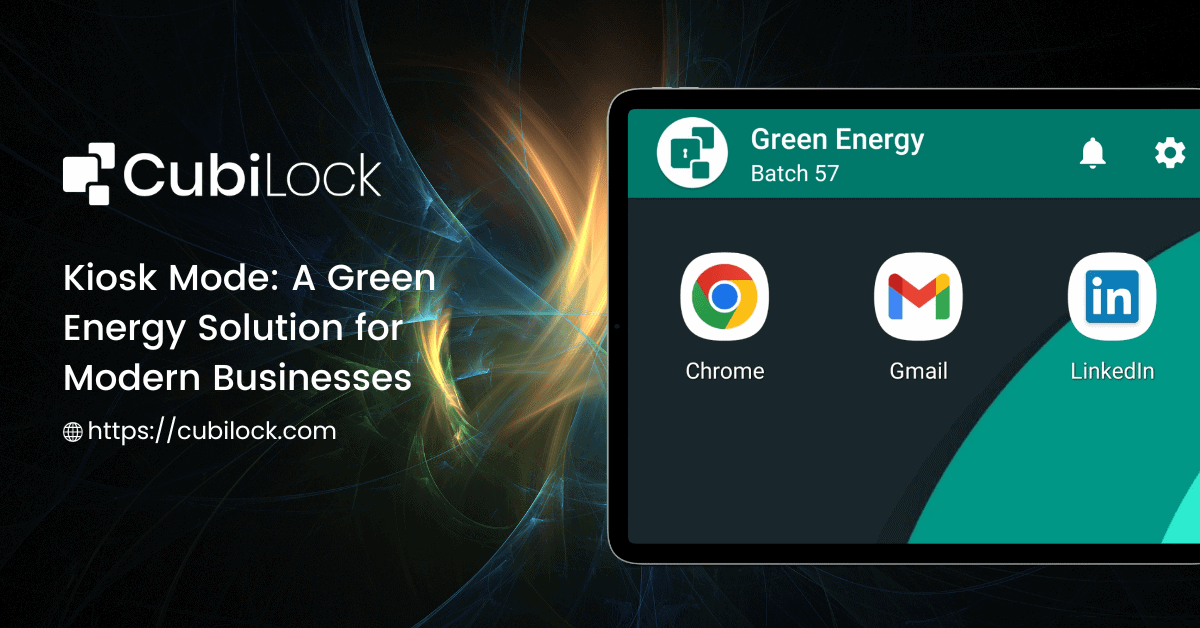 Kiosk mode brings several benefits for businesses, however, many businesses…