Android Kiosk Mode – How to Enforce Multiple or Single Apps?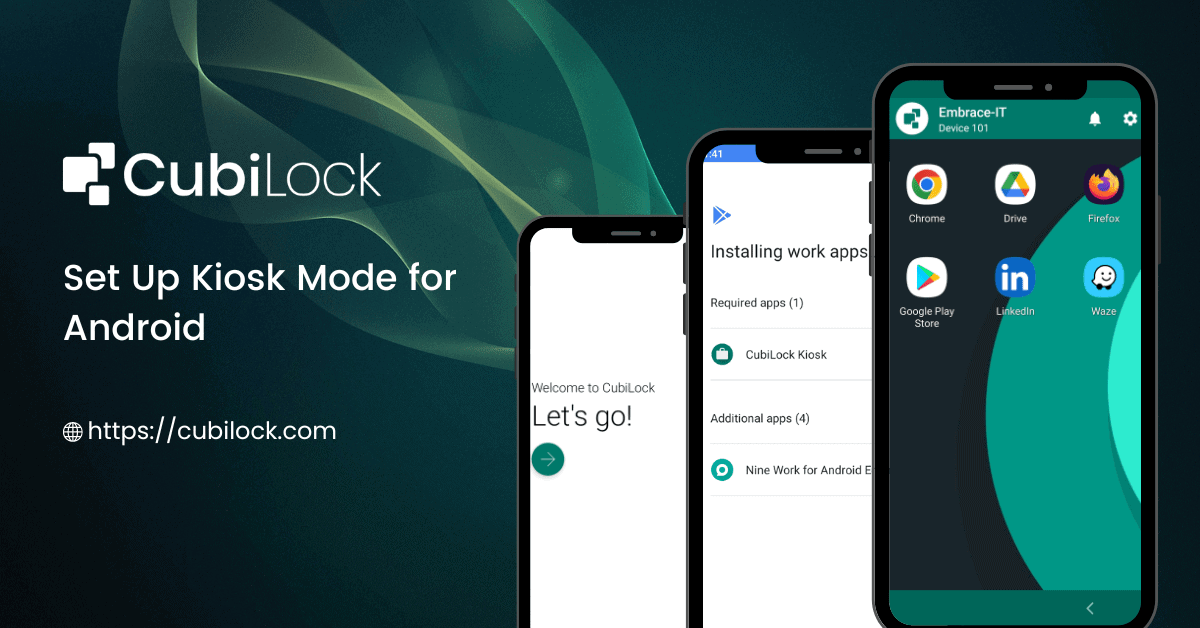 If you are a business owner, you know that putting blind faith in your employees to use their mobile devices solely for work purposes does not really work. But your IT team cannot afford to spend hours tracking and managing mobile devices manually either. Kiosk mode is the perfect solution for this issue.
IT admins and businesses are increasingly recognizing the profits of integrating kiosk modes into their corporate-owned and employee-owned devices. You don't want users to be able to navigate or access anything unwanted on the device, misuse the facilities intended for work purposes, or install anything they shouldn't. By putting your tablets and smartphones in kiosk mode, users are authorized to use only specific applications or websites and cannot exploit the device—either at their own will or unknowingly.
Today, mobile devices are used for dedicated purposes such as digital signage, self-ordering, mobile Point-Of-Sale (mPOS) applications, and much more. Android kiosk mode enables businesses to leverage their existing mobile devices and convert them into dedicated devices:
– For inventory management in warehouses.
– For ordering menu items at restaurants.
– For self-check-ins and check-outs at retail stores.
– For ticketing kiosks at movie theatres or airports.
– For way finders and product catalogs at the shopping center.
-For payment and feedback kiosks in front of stores and restaurants.
What is Android Kiosk Mode?
Kiosk mode is, simply put, an app lockdown mode of operation that allows users to only access one, single-use setting per device. For example, you could choose to lock down a single device or an entire fleet of devices with kiosk lockdown mode and then push only certain apps, websites, and device settings to be operational.
Android tablet Kiosk mode is a powerful security feature that allows IT admins to enable specific work-related apps and websites while strictly restricting end users from accessing unwanted apps and features of their mobile devices. It quickly reduces the number of features and functionalities your employees can use on your device, which prevents unauthorized access or data exposure.
Kiosk mode gives IT admins the flexibility to curate devices according to the job profile and requirements of the particular employee. It prevents distractions and removes any scope of loss of productive hours during work that would otherwise be wasted surfing the web, consuming social media, streaming videos, playing games, and other entertainment avenues. The main goal of restricting unwanted apps and websites is to offer a streamlined device interface for employees to improve their work performance and productivity.

Why Do Businesses Need MDM For Android Devices?
Android offers a basic in-built screen pinning feature that enables kiosk mode. Screen pinning is an app pinning feature on Android smartphones introduced by Google starting with Lollipop 5.0. Screen Pinning, allows users to lock down their devices and only show one app while restricting access to all other device functions and functionalities. The device can be configured to run in a single application mode, preventing users from accessing other apps, websites, or device settings.
Google initially provided this capability as an additional option for better managing your personal devices. The biggest restriction of in-built screen pinning is that it is readily disabled via hardware buttons and is not completely reliable for business use. There are no restrictions on accessing other apps via the pinned app. It also necessitates device configuration after each reboot, which is difficult to apply to several devices in a workplace.
This feature although easily implementable is neither secure nor practical enough for businesses. As a result, there is a dire need for a Mobile Device Management (MDM) solution that can instantly convert mobile devices into kiosks for business use.
That's why we created CubiLock – because it's all about giving users access to the apps they need and nothing more. CubiLock Android tablet Kiosk mode empowers companies to manage, secure, and control their devices from a centralized console. It adds to corporate device security by disabling hardware buttons that can be used to unlock the device from kiosk mode. It also restricts peripheral device connectivity, disables notifications, and modifications of device settings according to the needs and policies of the enterprise. CubiLock Android tablet kiosk mode manages employee-facing or customer-facing devices such as smartphones, laptops, and tablets that run on Android operating systems. It offers:
Single App Mode: The android single app mode allows you to lock an Android device to one application or website for instance self-service kiosks that have a particular app running that all times. It auto-launches the same whenever the devices reboot and restrict end-users from navigating all other actions.
Multi-App Mode: The multi-app mode allows end-users to access a pre-determined set of apps, without modifying the rest of the device software and hardware settings.
Check the Below Steps to Set Android Devices in Kiosk Mode:
Step 1: Sign Up and Enroll your Android Devices OR Sign In to your CubiLock Portal.
Step 2: Select Device Management > Create New Profile OR Select an existing Device Profile.
Step 3: Click on Edit > Applications.
Step 4: Navigate to + Choose Application.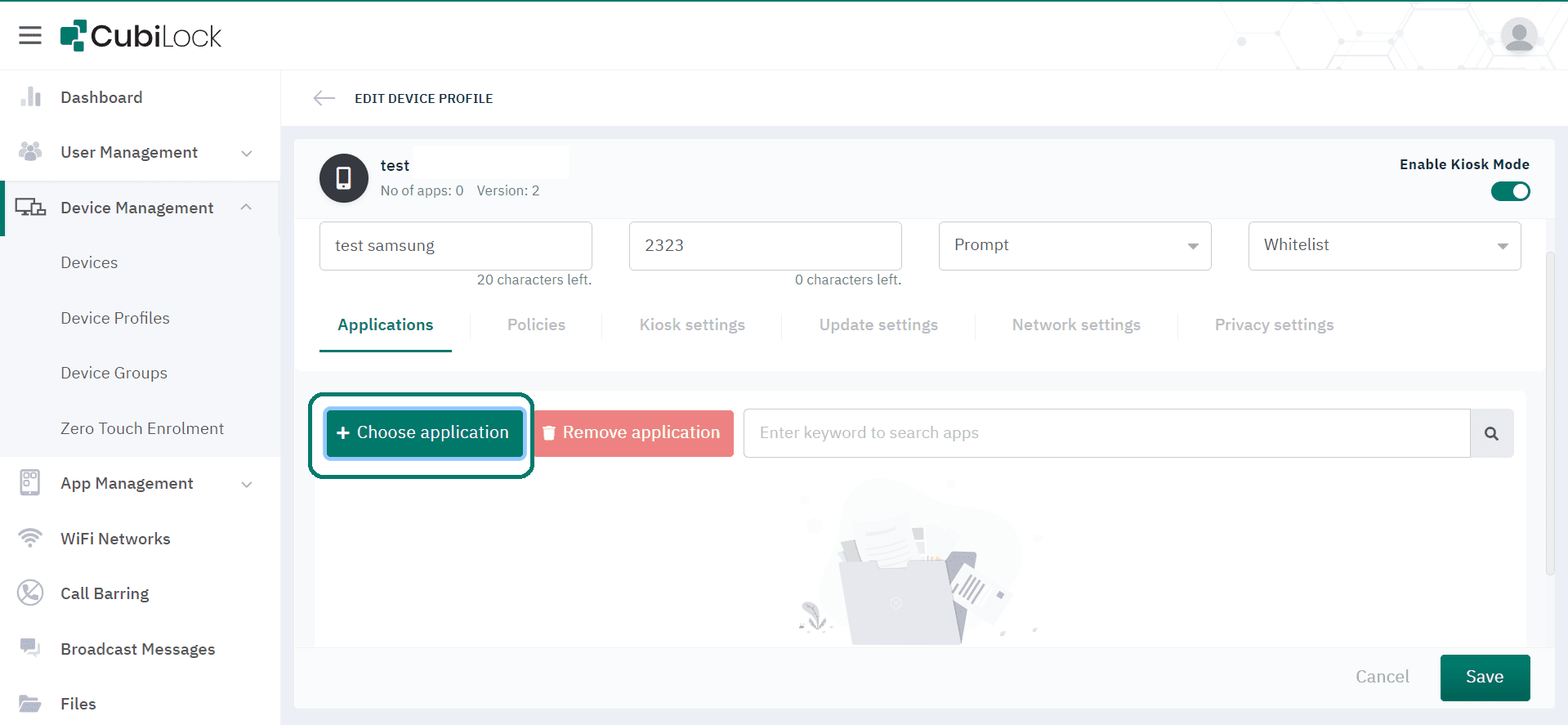 Step 5: Select the application you need. For Eg: Google Chrome Browser.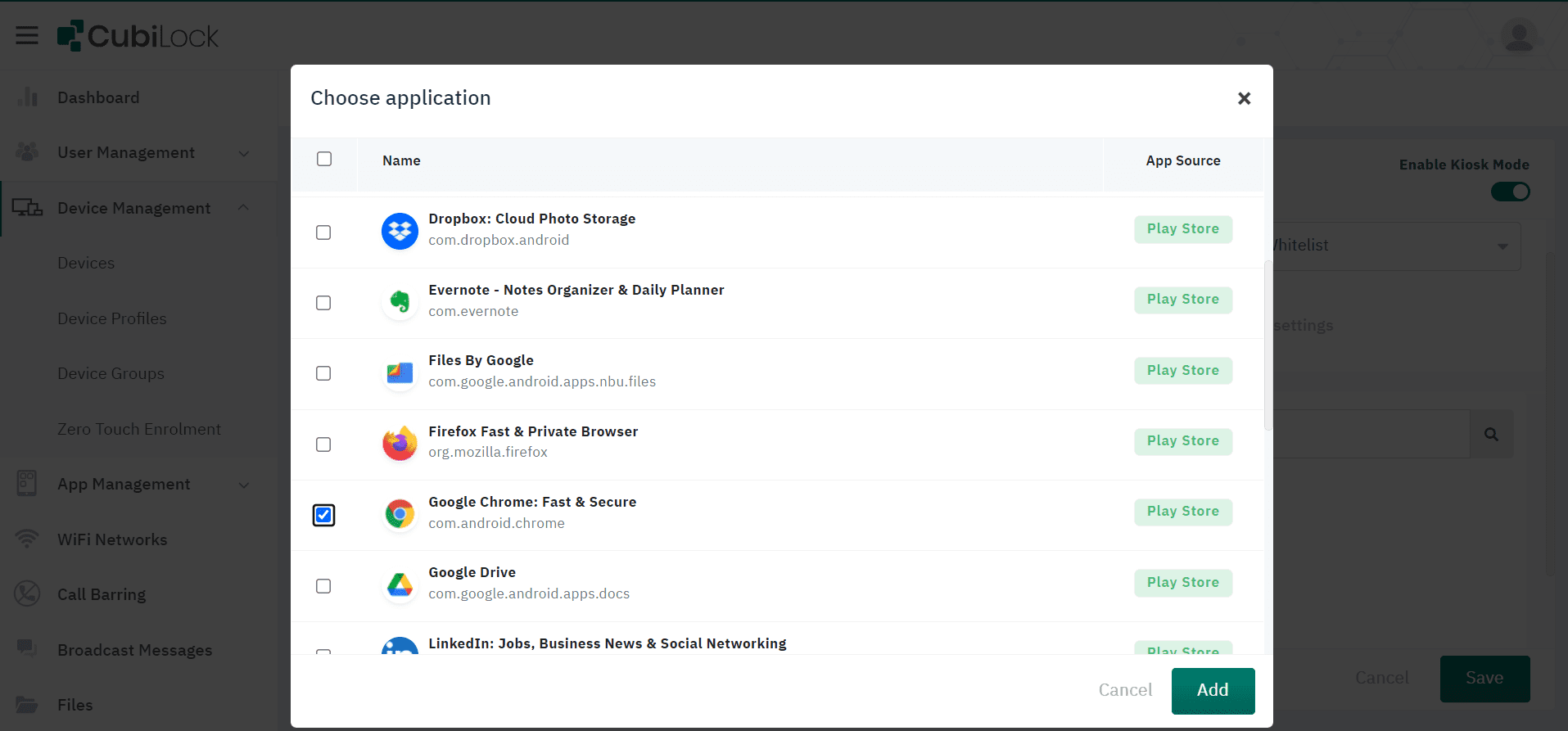 Step 6: Click on Install Type > Kiosk from the drop-down menu as shown in the screenshot below.
Step 7: Save to apply changes.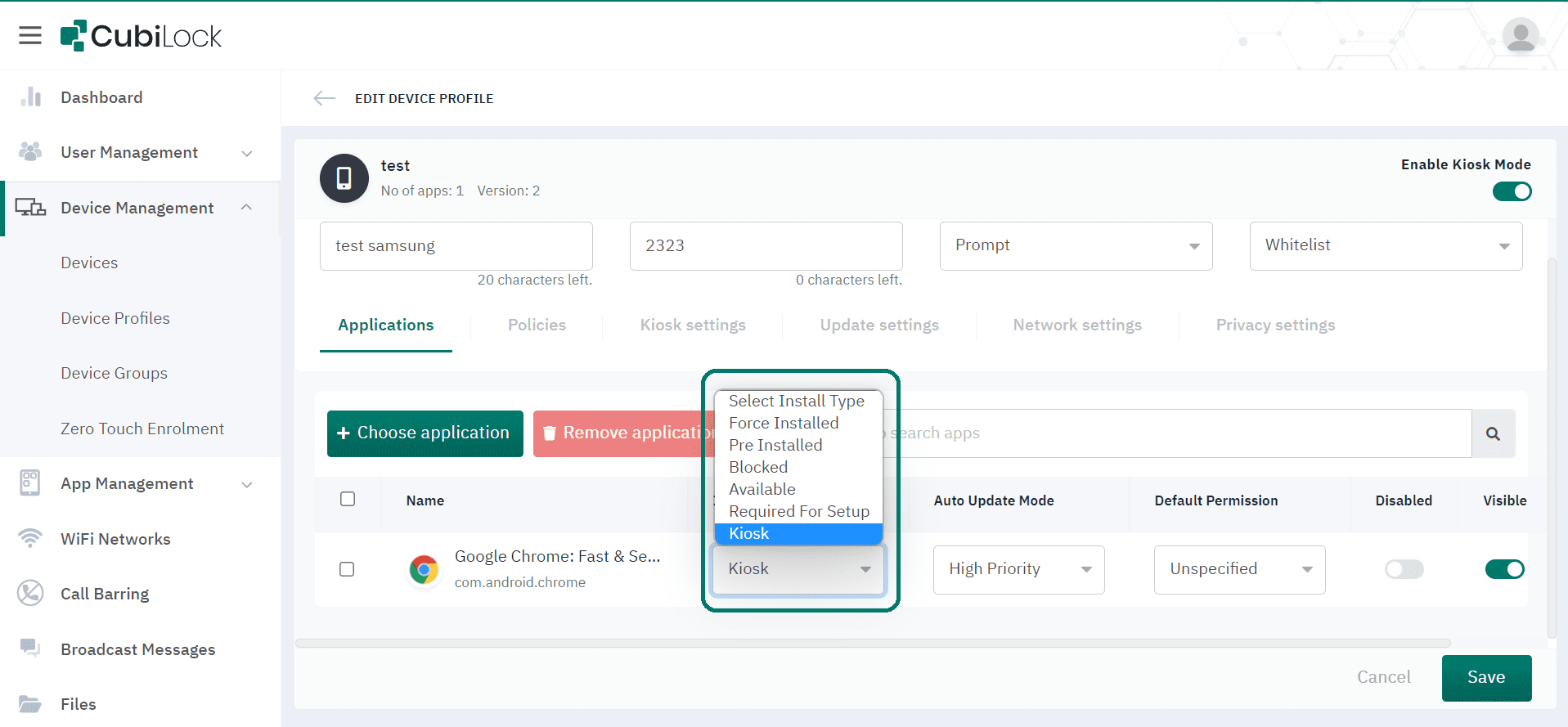 Similarly, you can select applications and publish them on device profiles and run them in multi-app mode. This security-focused solution prevents users from running anything your IT admin does not authorize. On your fleet of devices, this can block user access to:
Apps and app installation.
Websites.
Device settings.
Device hardware (power button, volume button) and peripheral devices (camera, Bluetooth, etc.)
Also read: How to lockdown Android tablets for business purpose?
Benefits of Implementing Android Tablets and Smartphones in Kiosk Mode
Implementing an Android tablet in kiosk mode can be an effective way to create an immersive dedicated device for work purposes, a self-service kiosk or an interactive display. CubiLock's kiosk mode feature empowers the admin to lock the Android tablet to a single or multi-app environment, preventing users from accessing the home screen or other apps. In this way, IT admins can control the displayed content and prevent unauthorized access.
Android tablet kiosk mode has numerous advantages that make it an attractive solution for businesses and organizations looking to deploy self-service kiosks or interactive displays. Here are some of the key advantages of using an Android tablet in kiosk mode:
Easy to Set Up and Configure: Another advantage of using an Android tablet in kiosk mode is that it is easy to set up and configure. All you need to follow are the steps mentioned above.
Cost-Effective Solution: Android tablets are a cost-effective solution compared to traditional kiosks or interactive displays. They are much cheaper to purchase and deploy, making them an attractive option for small businesses or organizations with limited budgets.
Versatile: Android tablets are highly versatile and can be used in a variety of settings, such as retail stores, logistics, healthcare, education, restaurants, museums, libraries, and more. They can be used to display product information, provide interactive exhibits, or allow users to browse and access information.
Easy to Update: With an Android tablet in kiosk mode, it is easy to update content and software. You can remotely update the app or apps that are running on the tablet, ensuring that the content is always up-to-date and relevant.
Analytics and Data Collection: Android tablets in kiosk mode can be used to collect analytics and data on user behavior. This information can be used to optimize content and improve the overall user experience.
The advantages of using an Android tablet in kiosk mode make it an attractive solution for businesses and organizations looking to deploy self-service kiosks or interactive displays. From enhanced security to cost-effectiveness and versatility, there are many reasons to consider using an Android tablet in kiosk mode for your next project.
Industry-Wise Use Case Of Android Kiosk Mode
In Logistics:
Kiosk lockdown mode enables IT admins to exercise control over device usage. It removes the issue of visibility with multiple channels of communication throughout the supply chain. It provides: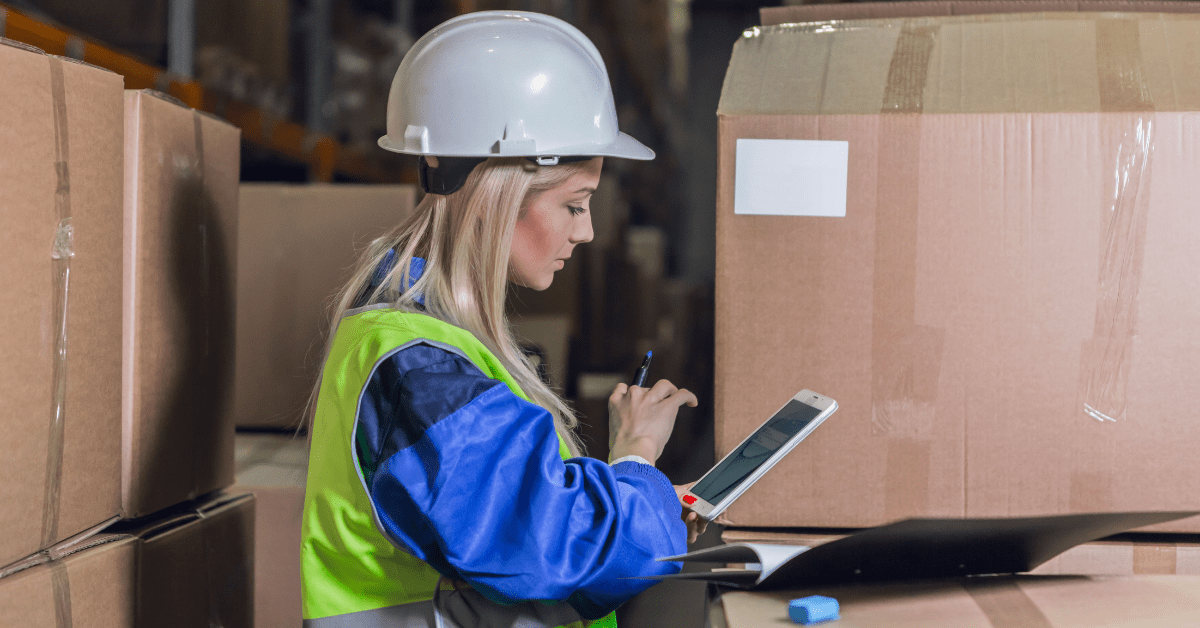 Warehouses with tablets and smartphones as barcode readers to manage inventory and track existing stock.
Delivery executives with a streamlined device with specific functions that eliminate chances of misuse and tampering.
IT personnel with quick access and remote management of smartphones, tablets, laptops, and rugged devices reduce manual errors.
Drivers and on-field workers with vehicle health monitoring, scheduled app rollouts, updates, remote troubleshooting, and device maintenance.
In Healthcare:
Android tablet kiosk mode can turn your generic smartphones and tablets into medical devices that: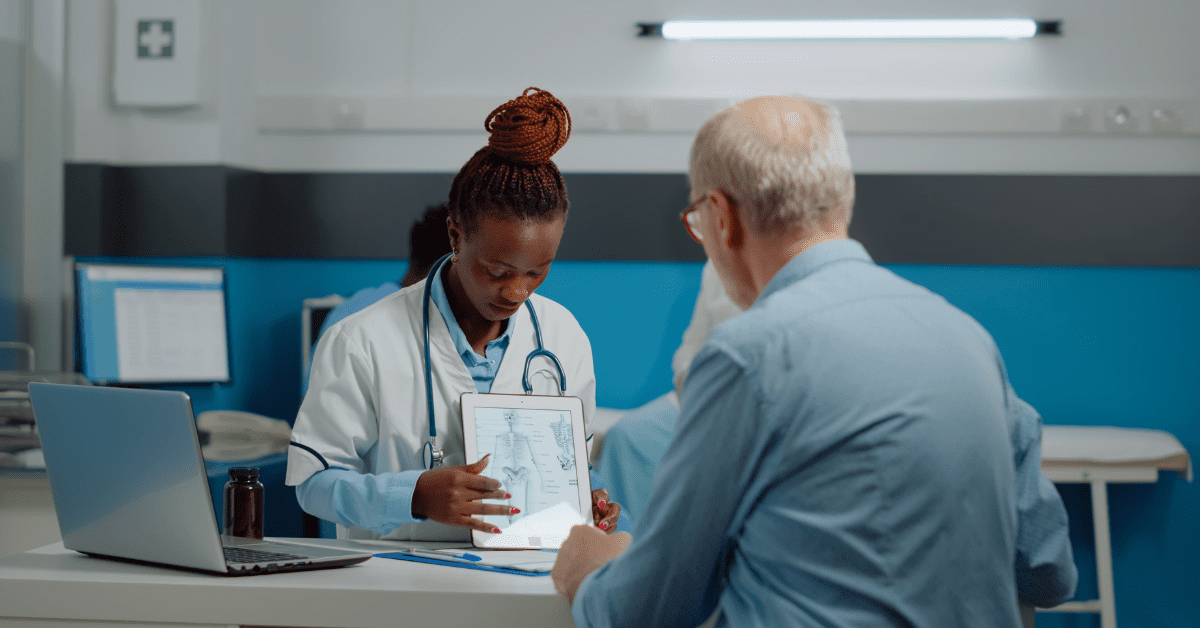 Make the registration, verification, and discharge processes quick and instant for patients entering or exiting the facility.
Improve customer experience with healthcare apps, virtual consultations, test results, and appointment bookings that can be made digitally available to patients.
Keep track of patients' medical histories, current reports, and prescriptions from one location.
Also read: Benefits of MDM in healthcare
In Education:
With the popularity of immersive and interactive digital learning styles, Kiosk mode in tablets and smartphones has become a growing necessity. It enables: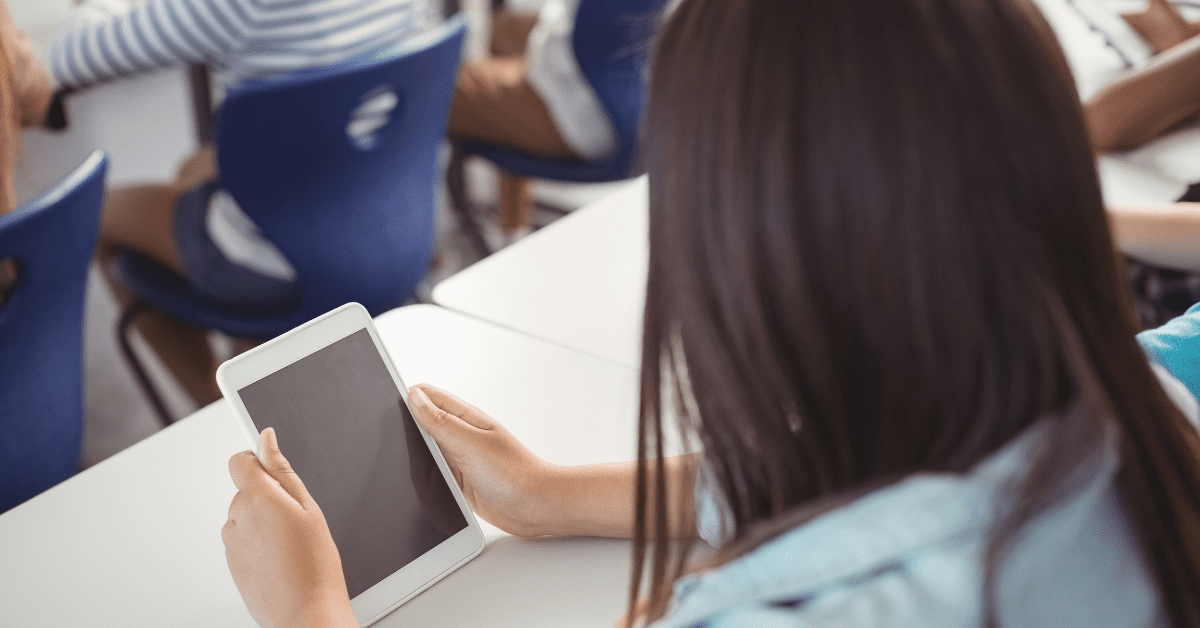 A distraction-free learning environment, where smartphones and tablets can be limited to accessing academic-related apps and websites with a single app or multi-app kiosk mode.
Security of students and devices from potentially harmful hackers, online content, websites, and apps, as well as from unhealthy internet habits.
A single-app biometric system can be installed on smartphones and tablets to track and record students' attendance.
Libraries, labs, IT departments, and exam centers can use dedicated devices that eliminate paperwork and improves speed and efficiency.
In Restaurants:
Tech-friendly restaurants meet the needs of today's customers by offering quick and refined service that creates a sophisticated experience for customers. Restaurants are quickly turning digital to cater to their modern-day customers that prefer the technological touch. Android tablet kiosk mode allows: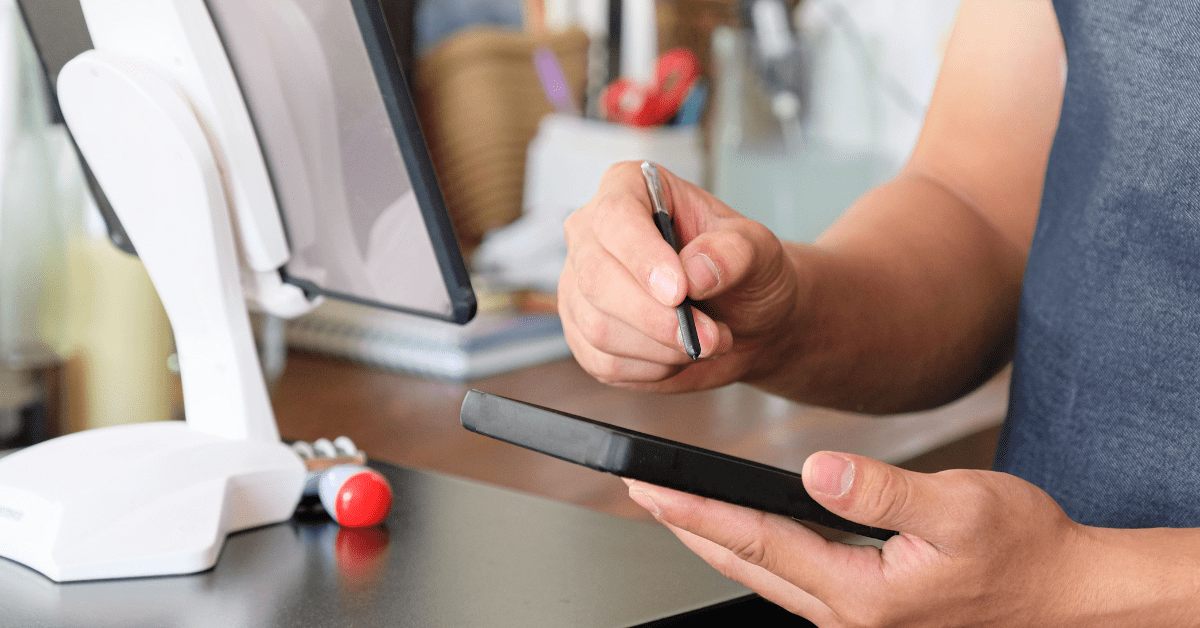 Fast service where customers can instantly place orders and make payments using smartphones and tablets, without waiting in long queues.
Easy order placements and customization with the help of user-friendly apps and air menus.
Complete elimination of manual errors and even security issues by confining the devices to their dedicated functions when it comes to simplifying payment transmission, self-order placements, and digital customization of orders.
Improved operational efficiency of front-end and back-end staff.
In SMEs:
Small and medium-sized enterprises can benefit the most from kiosk mode mechanism. These businesses are razor focused on saving costs, increasing productivity, and improving efficiency. CubiLock MDM helps businesses of all scales achieve this without needing complex and intricate software that requires a large IT team to manage. With a simple-to-use dashboard, this affordable solution can be an incredible asset for SMEs looking to manage their devices without needing complicated systems and heavy investments.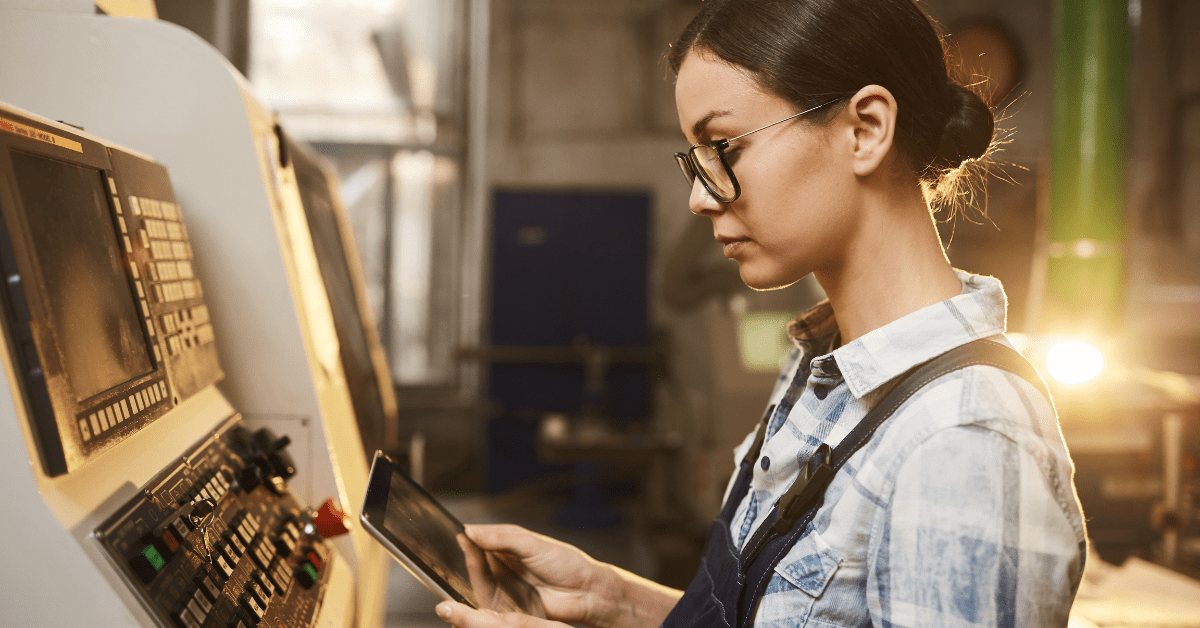 Conclusion
The time spent at work by your employees is an important parameter of productivity. With the help of CubiLock Android Kiosk Mode, business owners can have visibility of their devices and exercise control over their employee's device usage. CubiLock secures all enrolled devices and streamlines employees' work with its kiosk lockdown mechanism. This way, employees' productivity can be increased, costs can be significantly reduced and business-critical data can be secured all with this one tool in place. If you want to be more vigilant about the possible drawbacks of deploying mobile devices and also have complete control over them, then it is advisable to invest in a robust kiosk mode solution like CubiLock.
Also read: Importance of Android MDM for small and medium-sized businesses

Apart from being a true sushi enthusiast, Sadichha (Aka SSH) is a content writer and blogger at CubiLock. She is passionate to enchant everything boring and nitty gritty about technology through her writings for her readers to enjoy and learn from at the same time. When she is not at her desk crafting content, you can catch her occupied with her cat.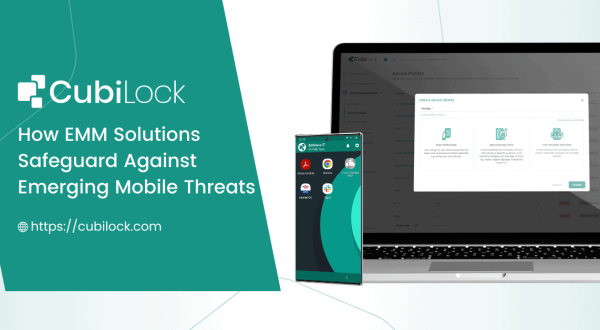 Explore how Enterprise Mobility Management solutions act as defenders against…