Secure and Affordable
Mobile Device Management
Solution for Enterprises
Know everything about device management, utilize devices for dedicated purposes, streamline and configure Android devices remotely for your modern workforce.
Mobile threat defense is a new approach to mobile security that's focused on combating the…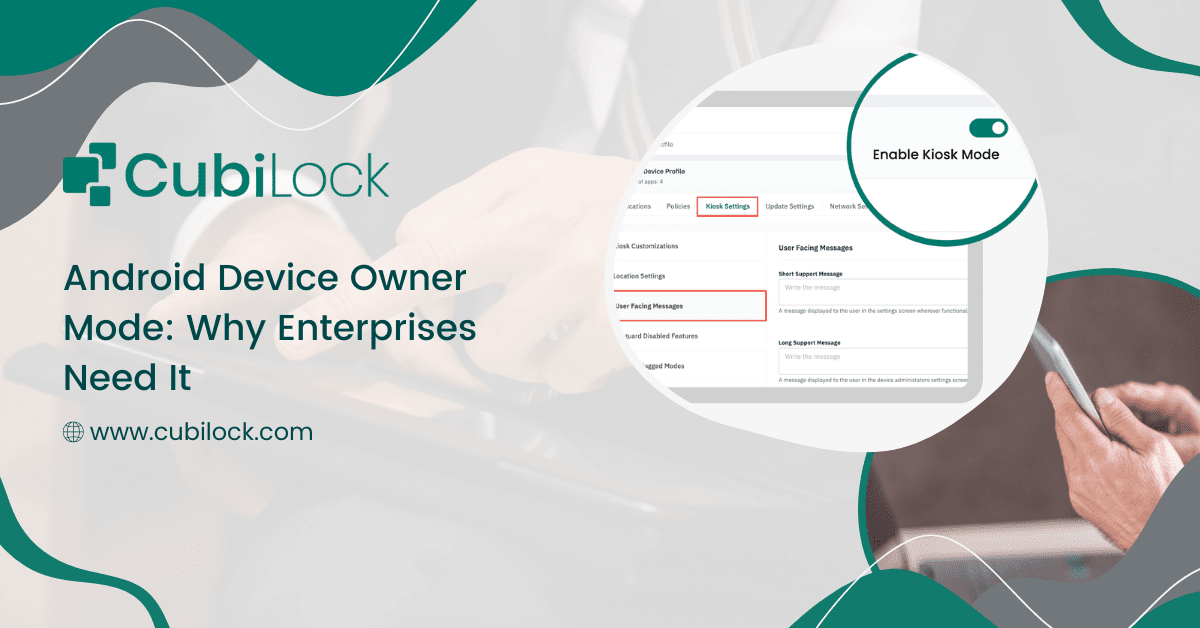 Today's business practices are highly dynamic and adaptable. IT administrators manage mobile devices in enterprises…
Do You Have Fleet Of Android Devices To Manage?
Manage Your Enterprise Android Devices With CubiLock