What is Unified Endpoint Management (UEM) Solution?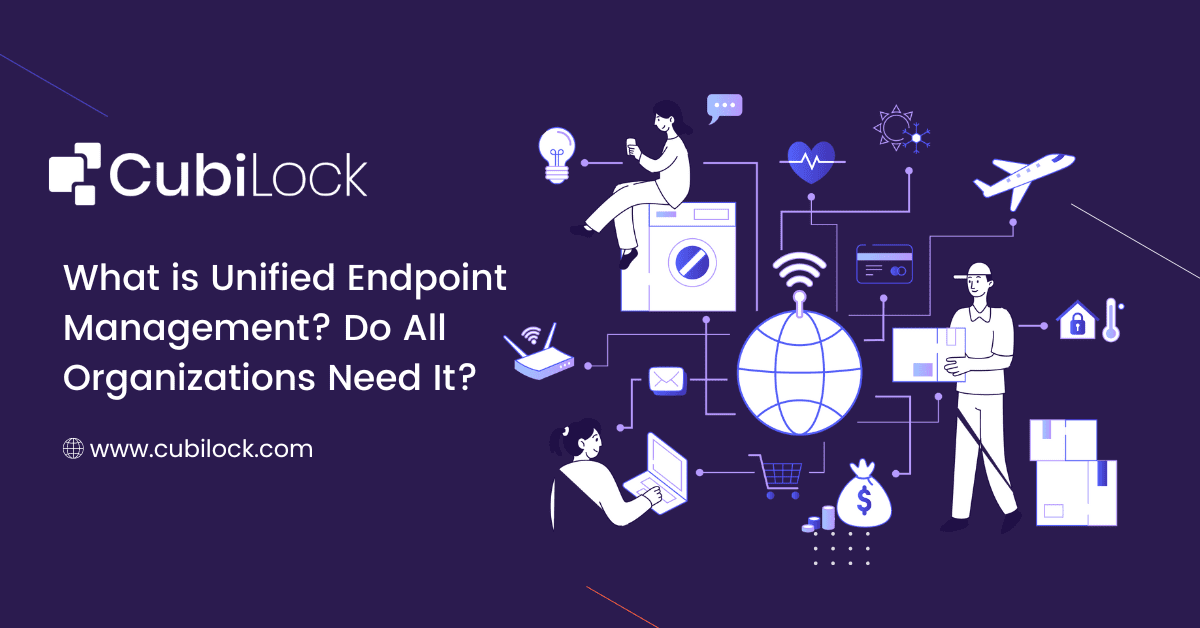 The post-pandemic world relies on mobile devices now more than ever. Companies are busy adopting device management solutions to manage and control the devices which they so heavily rely on now. The right management and control over these devices can be a deciding factor in the productivity, performance, and profitability of your business. Mobility management has shifted from MDM to EMM to UEM. This is why it is crucial for any business to learn about the different mobility management techniques and what they bring to the table. Before deploying the wrong mobility approach, go through this blog to understand what unified endpoint management is all about and what options you have to make a more informed decision on which mobility solution is the right one for your business.
What is UEM (Unified Endpoint Management)?
UEM (Unified Endpoint Management) is a single, unified platform that allows you to manage all of the endpoints in your organization from one consolidated place. It's a cloud-based solution that is an extension of EMM (Enterprise Mobility Management) and MDM (Mobile Device Management). It is an umbrella term that encompasses all of its predecessor's features, including mobile device management, mobile application management, mobile security management, and kiosk management. It's a combination of MDM and EMM that allows you to manage, secure, monitor, and control your devices in one place and ensure they are configured with the latest data privacy regulations, security policies, software versions, patching information, and updates.
The primary goal of Unified Endpoint Management is to manage all business endpoints such as smartphones, tablets, laptops, PCs, printers, wearables, and IoT (Internet of Things) devices from a single console. UEM tools are far more advanced in terms of features and support a broad set of devices. endpoint management system can also be used by external partners who want access to all of your corporate data when collaborating on projects or working with clients onsite or remotely through cloud-based services.
UEM offers several features that make endpoint management simple:
Centralized management – no more having to enroll and manage different devices from different management systems; with unified endpoint manager all your systems are connected together through one central dashboard where everything is stored (including records of policies applied) so there's no need for manual intervention by users or IT staff when problems arise. You can easily integrate BYOD policies, and hybrid work strategies and collaborate with remote workers with a single UEM solution in place.
Easy access – since everything is stored centrally within the system there's no need for IT admins to micro-manage endpoints and their users who work remotely from home or abroad – all devices can be configured with limited access according to their department and job roles, giving end-users limited autonomy and access. This makes things much simpler than dealing with multiple separate device profiles and groups manually across different locations which could be difficult if not impossible at times.
Why Do Organizations Need UEM?
Unified endpoint management solution is a comprehensive solution that can manage all endpoint devices. It's used to reduce costs and increase efficiency, improve security and policy compliance, protect against cyber threats, and control access to applications and data. UEM solution also helps you manage multiple devices, applications, and content across an organization's networked infrastructure.
However, endpoint management system is ideal for IT staff members who need help managing a large and complex IT infrastructure remotely from any location via internet connections. It might not be the right choice for every business.
Difference Between UEM and MDM?
MDM (Mobile Device Management) and UEM are two different types of endpoint management. MDM is a subset of the larger umbrella term UEM, but it doesn't manage all devices in your organization.
UEM solution unlocks greater management potential for complicated systems that require enhanced security and management of all types of endpoints. It is a more comprehensive technology that supports the development of remote working culture and the spike in employees' demand for BYOD (Bring Your Own Device); it fulfills the insufficiency of other device management solutions like MDM and EMM for large corporations.
MDM (Mobile Device Management) solution is a tool for managing, securing, controlling, monitoring, and tracking mobile devices, whether corporate-issued or personally owned, via the cloud or on-premise models. It only supports smartphones and tablets running the iOS and Android operating systems. Through the centralized MDM dashboard, devices can be remotely configured to apply company policies and requirements. Although it is more limited than a unified endpoint management solution, it offers a wide set of features that includes management, configuration, as well as security controls that is enough for most businesses and their operational needs.
Major features supported by MDM software include:
Bulk enrollment (QR code/URL-based enrollment, Zero-touch enrollment, and IMEI-based enrollment).
Policy administration for a full device, a dedicated device, and work profiles.
Factory Reset Protection (FRP), remote wipe out, passcode policy, and encryption security.
Remote control over the peripheral device and network connections.
360-degree device visibility and control over the air.
Website whitelisting/blacklisting features to allow access to only safe URLs
Scheduled maintenance, remote OS, and app updates to eliminate system downtime.
Restrictions over device functions and settings (locking hardware buttons, call barring, default volume, etc).
Android kiosk mode mechanism: Single app mode and Multi-app mode.
Real-time troubleshooting and location tracking.
MDM is solely focused on how you can manage your employee's mobile devices. It includes managing settings such as passwords, locking/unlocking screens, wiping data, and publishing or removing apps as needed by the user. This can be done in real-time or automatically according to a schedule that suits your business needs.
Conclusion
Overall, unified endpoint management is an important tool for organizations to manage the endpoint environment. It allows you to centrally manage all devices and data with a single platform, eliminating the need for multiple separate platforms. But different organizations have different organizational needs and one size will never fit all. Thus, it is very crucial for businesses to assess their needs before choosing a device management solution. Unified endpoint management, although a powerful and dynamic endpoint management solution, is mostly not required at all for many businesses. This is where EMM/MDM comes in and can be flexible to cater to the needs of businesses of various types and sizes. If you want to try out an MDM solution without compromising on the agility and power that is easily available in a endpoint management solution, CubiLock is the answer for you.
Apart from being a true sushi enthusiast, Sadichha (Aka SSH) is a content writer and blogger at CubiLock. She is passionate to enchant everything boring and nitty gritty about technology through her writings for her readers to enjoy and learn from at the same time. When she is not at her desk crafting content, you can catch her occupied with her cat.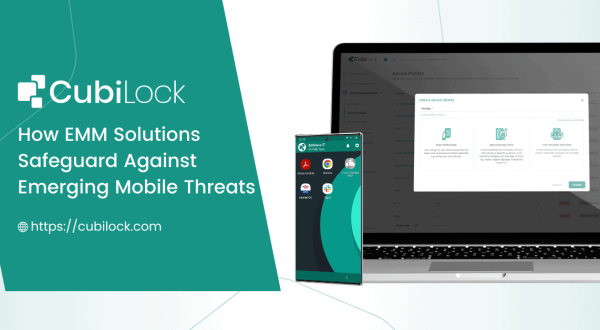 Explore how Enterprise Mobility Management solutions act as defenders against…