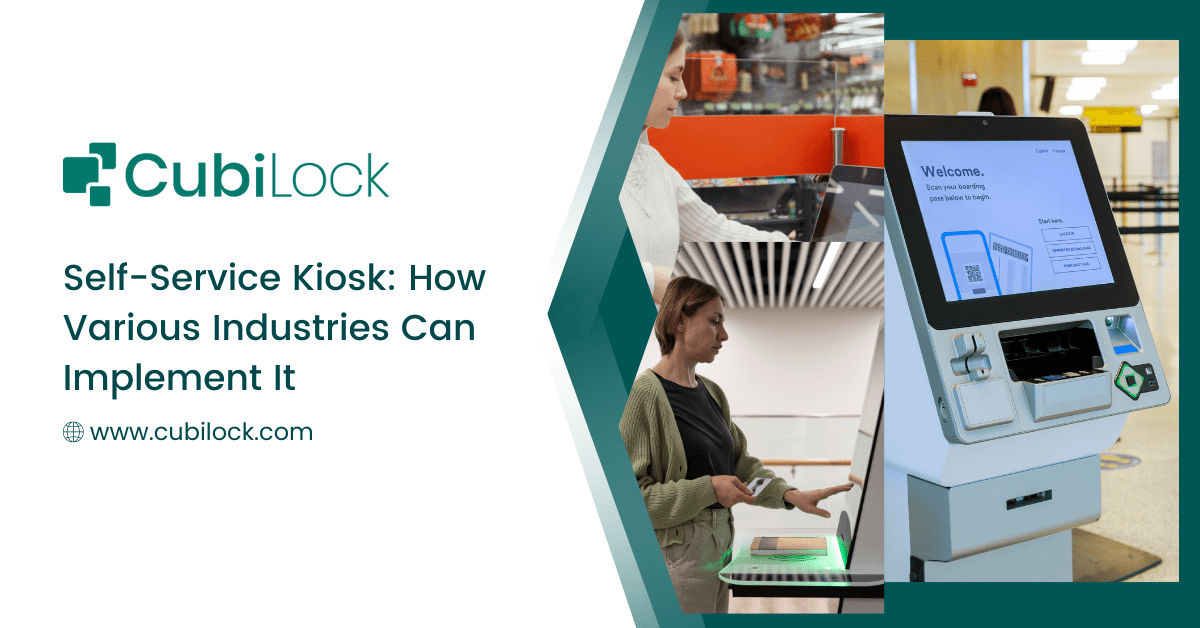 Digitalization has completely changed our ways of living. Self-service kiosks are just one of the many by-products of this shift. From ordering food at a restaurant to checking out of a hotel, everything can be uninterrupted, contactless, and ceaseless with self-service kiosks making it the popular choice of businesses and their customers all the same.
Self-service kiosks are a great way to make your business more efficient. They can help you save time, money, and resources by reducing the amount of human interaction with customers if applied correctly. In this article, we will explore what a self-service kiosk is and how it can be implemented in different industries.
What Is a Self-Service Kiosk?
The self-service kiosk is an interactive device that allows customers to directly access information or services without the need for human assistance. The concept of self-service kiosks initially started out as vending machines which goes back to as early as the 1880s. They became widely popular in the 80s and 90s when vending machines were found easily everywhere you went. It has been a long journey for self-service kiosks from being limited to dispensing chips and sandwiches from a machine to providing all sorts of interactive services to the customers.
Today, self-service kiosks are widespread in retail, hospitality, healthcare, government, banking, and finance sectors and can be incorporated into a plethora of business operations.
Benefits of Self-Service Kiosks for Businesses:
They can be used to provide customers with quick access to information about products, services, and promotions.
They eliminate prolonged interactions with employees and long wait hours, allowing customers to do things at their pace.
They also allow for increased customer satisfaction by providing an alternative method of completing transactions at the point of sale(POS).
They automate and streamline operations to make processes easier for the business and its employees.
They help save unwanted costs and increase revenue for businesses.
Finally, self-service kiosks can be used as an effective tool for increasing loyalty among your clients because they help them feel like they're getting value from their experience with sophisticated and time-saving kiosks, which leads them back again at another time or place in the future.
Self-service kiosks always meant heavy hardware and software investments, an extensive IT team, and rigorous maintenance. But now technology has evolved enough to turn your standard mobile devices into self-service kiosks. The wall or floor-mounted terminals can now be available in the palm of your hand by just enrolling the device in a device management solution like CubiLock.
If you are looking for ways to include self-service kiosks but don't know how or where to begin, you've come to the right place. CubiLock Android kiosk mode mechanism allows you to use your Android mobile devices as dedicated devices that only perform purpose-specific actions. Using your smartphones and tablets as self-service kiosks are economical, portable, and easily adaptable.
CubiLock Android Kiosk Mode
Kiosk mode is a device management feature that allows IT admins to access, manage and monitor mobile devices remotely, without the need to physically visit the kiosk. It is a mode that allows you to run specific Google PlayStore apps or enterprise apps that are essential while blocking out access to the rest of the device apps, functionality, and settings. 
You can enroll your devices with CubiLock, configure security policies, enable restrictions, and push apps, all from a unified console within a matter of minutes. You can further allow or restrict device accessibility, functionality, and end-user control to turn your devices into kiosk mode.
Fundamentally, kiosk mode enables you to restrict access to specific apps and websites, ensuring that only the required apps and websites are approved on the device. It enables you to convert your mobile devices into dedicated devices that only launch a specific app or set of apps and do not allow other unwanted apps (such as internet browsers, messages, social media apps, etc) to open on the screen. You can also make the settings more restrictive by locking physical buttons so that there is no way for end-users to exit kiosk mode and only approved apps launch every time you reboot the device. This way you don't have to worry about people accessing something unwanted, inappropriate, or illegal via the kiosk device.
Use Cases For Self-Service Mobile Kiosks In Various Industries:
Self-Service Kiosk for Restaurant
The restaurant industry is a fast-paced and time-sensitive business. This is why tech-friendly restaurants bag good reviews from customers by offering quick and refined services that create a sophisticated experience for customers. With the use of self-service kiosks, these restaurants reduce the possibility of manual errors, simplify payment processes with an mPOS (Point Of Sale) system, make order placements, and customize orders at the customer's own pace. The self-service kiosk can be used as interactive air menus, feedback forms, and other customer services to improve the customer experience and give them prompt attention.
Self-Service Kiosk for Healthcare
Healthcare is a high-value industry, and it's one of the most important parts of every economy. Patients who receive treatment at hospitals benefit from hospital-based self-service kiosks that allow patients to get information about their medical conditions from doctors without having any interaction with them beforehand – providing instant data, convenience, and also peace of mind.
For patients entering or exiting the facility, the registration, verification, and discharge processes can be quick and instant with self-service kiosks in place. It also completely eliminates the hassle of paperwork and helps patients and doctors access patients' medical histories, current reports, and prescriptions from one location.
Enterprise Self-Service Kiosk
The benefits of implementing self-service kiosks for enterprises include:
Biometrics attendance system: you can transform your regular tablets into biometrics attendance system to keep track of accurate login and logout times of your employees. Having a kiosk biometrics system is much more convenient for employees as well as the business itself, rather than corporate IDs or manual attendance tracking.
Broadcasting messages: The HR team can use tablets to broadcast messages, important updates or announcements, and even display events and photos. This can help faster and more effective communication of general or instant messages. These tablets can also be turned into digital notice boards where quick one-way communication can be made possible.
Feedback forms: The mobile devices can be locked in a Android single app mode that can be used to take feedback. You can enable Google forms or any other online surveys to collect data from employees and customers while restricting access to any other app or website on particular devices.
Testing applications: Enterprises can also benefit from using mobile devices as self-service kiosks that are used for testing in-house applications. Enterprises that develop applications can implement and test the app by directly installing it on tablets without uploading it to the google store1. You can avoid the risks of malfunctions and issues by making sure all in-house apps are tested properly before release.
.Self-Service Kiosk for Manufacturing Industry
Employees in the manufacturing industry are likely to increase productivity and improve team collaborations and efficiency when given a streamlined process and a much easier interface with a mobile device that performs only targeted actions. Self-service kiosks in the manufacturing industry mainly streamline and automate operations for employees.
Warehouses can use these tablets and smartphones to access product information, manage inventory and track existing stock. Drivers can be given dedicated devices with limited functions to reduce accidental device tampering and ensure the secure use of the devices. On the floor, kiosk devices can be used to monitor machine health, schedule on-the-fly device maintenance, and retrieve data and reports. Overall, kiosk mode-enabled smartphones, tablets, laptops, and rugged devices reduce unwanted misuse of devices and manual errors during work hours.
Know more: How to lockdown Android tablet for business
According to Gartner, 91% of businesses are engaged in some form of digital initiative, and 87% of senior business leaders say digitalization is a priority. Companies that have adopted digital technologies have seen their productivity, as well as profitability, improve drastically and this is no coincidence. This means that if you're looking for ways to boost your business operations without spending heavy money on automation equipment or hiring any additional staff members (or IT expertise), consider investing in self-service mobile kiosks instead.
CubiLock makes self-service kiosks an attainable approach for all types of businesses and their verticals. You can leverage the advantages of kiosk mode and give that digital touch to your business and your customers.
Apart from being a true sushi enthusiast, Sadichha (Aka SSH) is a content writer and blogger at CubiLock. She is passionate to enchant everything boring and nitty gritty about technology through her writings for her readers to enjoy and learn from at the same time. When she is not at her desk crafting content, you can catch her occupied with her cat.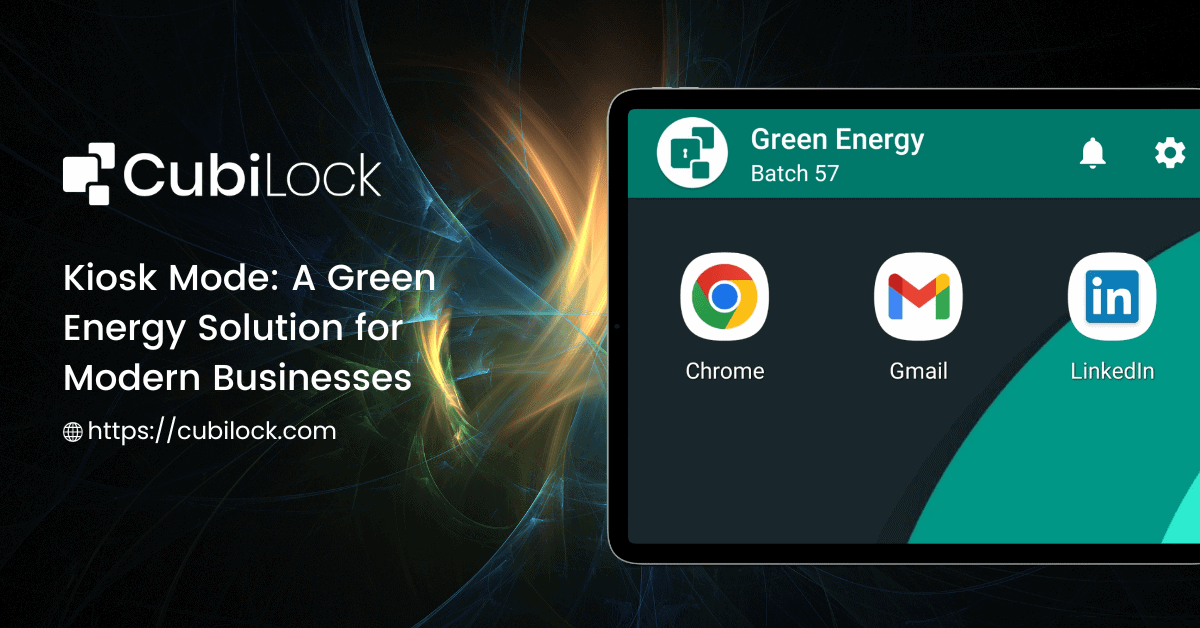 Kiosk mode brings several benefits for businesses, however, many businesses…